Warning: This Truck Camper Will Leave You Speechless!
RV Decor & Unusual RVs
May 12th, 2015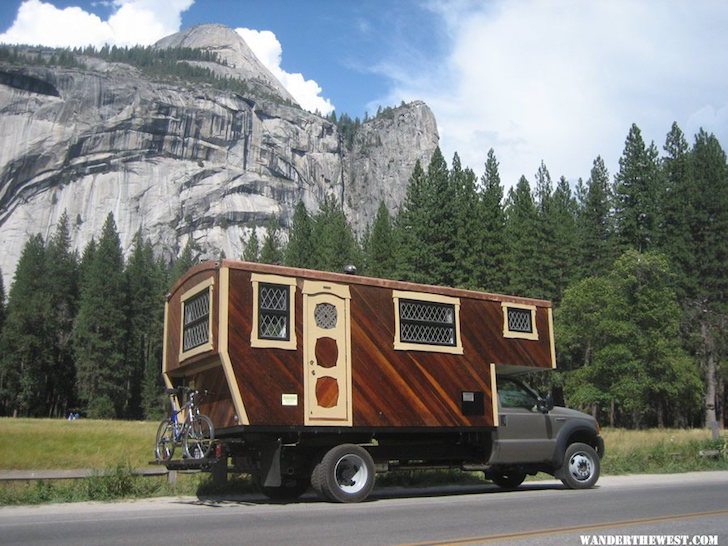 Picture this.  Rare hard woods artistically combined to create the ultimate tiny house, truck camper.  Hard to imagine?  We hear you.  Usually a do it yourself truck camper leaves a lot to be desired.  In this case the architect got it just right.  Deemed the House of Seven Rivers Motorhome, this one of a kind rig is available for a new owner.  So, let's take a look.
Now, imagine walking through the doors of this rig.  Notice the teak entry way to the shower.  Observe the stained glass windows.  Each one custom designed using the Tiffany copper-foil technique.  45 stained glass elements are hand cut to set off this extravagant interior.
Notice the miniature solid cast iron wood stove.  It burns both wood and coal providing heat when it's chilly outside.  This truck camper also offers a 67 gallon water tank and an Atwood water heater so both the shower and the room will be nice and warm.
If you'd like to own this amazing camper, there's good news.  You can!  This unit is priced at $165,000 not including the truck.
Dig this rig?  Share this article with your friends.  Tweet it, pin it, like it and thanks for reading!