Check Out These Awesome Dew Drop Tree Tents
RV Parts & Accessories
January 18th, 2016
If you sometimes prefer to sleep outside your RV when you're on a camping trip, but the idea of sleeping on the damp ground is maybe a little less than appealing, you're going to be completely enchanted by these Dew Drop Tree Tents.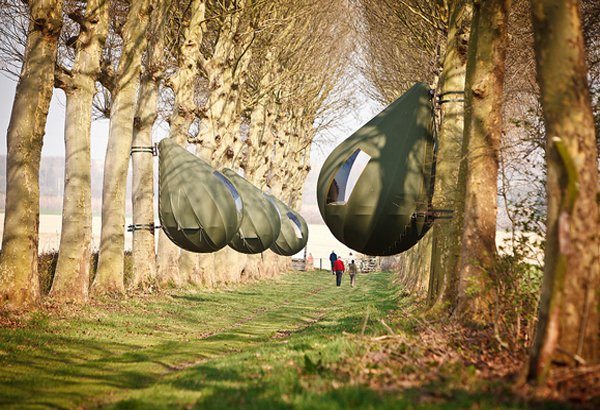 Designed by Dutch designer and sculptor Dré Wapenaar in 2010, these are teardrop (or dew drop) shaped tents that are suspended from trees. When you spend the night in one, you're off the ground and in a dome-roofed marvel that lets in natural light and allows you to see the branches overhead.
Structurally Sound
These Dew Drop Tree Tents are actually stronger than your average pop up tent. They're made of a canvas-wrapped steel frame, so there's very little chance that even a stiff wind will cause it to collapse. As for the floor, don't worry — you won't be sleeping on a back ache-inducing curved surface. Instead, these tents have a flat wooden floor that's about nine feet in diameter, and there's a round mattress too.
What's more, if you don't mind bunking in somewhat tight quarters, these Dew Drop Tree Tents can comfortably sleep two adults and two children, making them an ideal and unique option for families.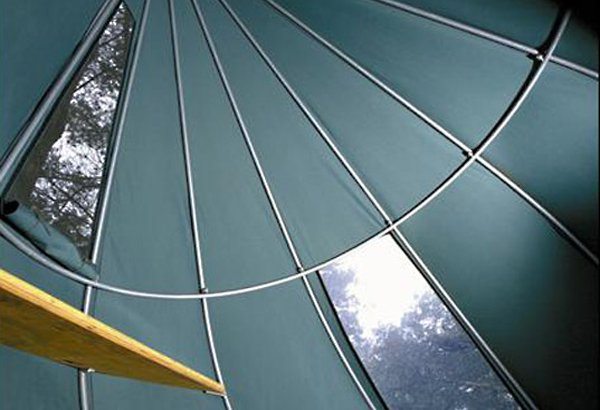 First England, Next The World
The Dew Drop Tree Tents were originally designed for England's Road Alert Group, a deforestation activist organization, as a way for them to comfortably shelter in trees during their protests. They're a great solution for this purpose, but more than that, they're beautiful and fun and very inviting for anyone who loves to spend the night outside.
Will Wapenaar's Dew Drop Tree Tents catch on at campgrounds across the US and the world? It will be fun to see! What do you think? Would you sleep in one?
Thanks for reading and don't forget to comment below!