Travel Inspiration
October 8th, 2017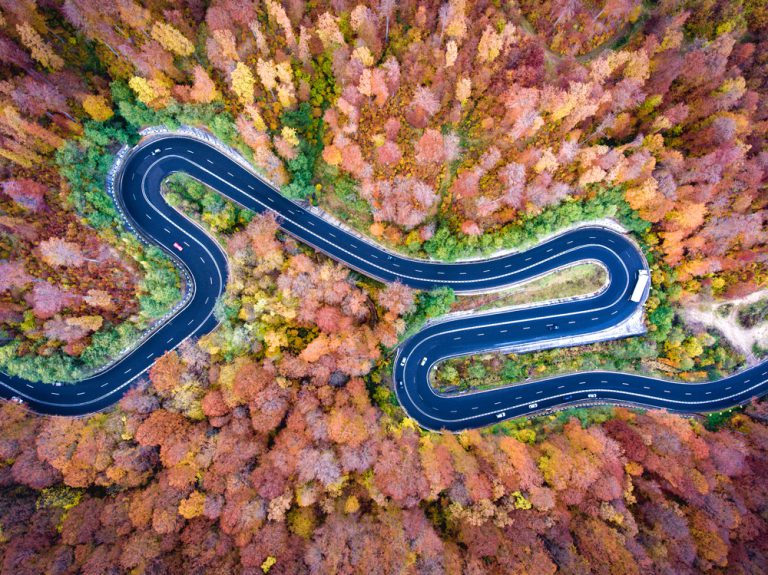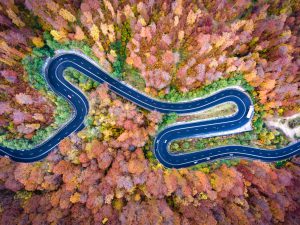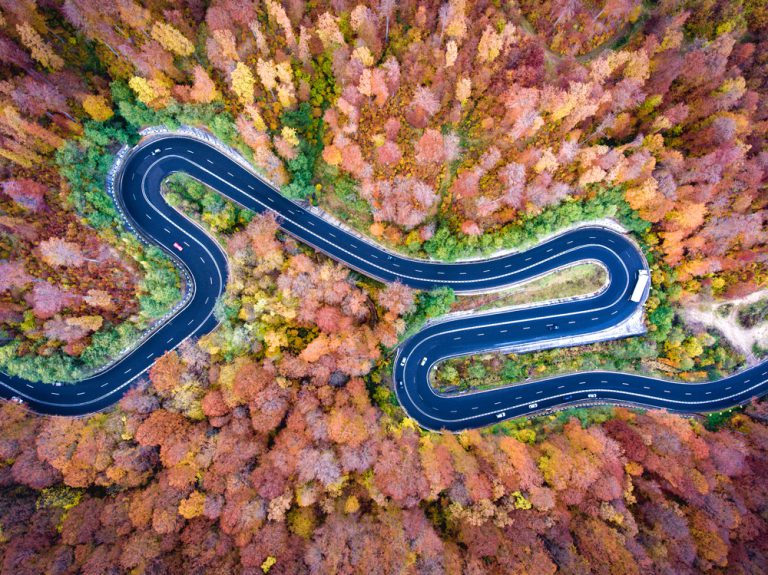 Summer might be the shining star of the road trip world, but fall travel is way better than your average understudy. In fact, we'd venture to saying can actually be better to travel in October than to take summer trips in some ways.
Everything's less crowded, for one thing — the kid are back in school, so it's not as simple for families to take vacations. And that lack of demand means that many tourism-based industries lower their prices to entice thrifty travelers to come out and support them. (Add that in with the 50% campground discount you get through Passport America, and we're talking some seriously thrifty travels!)
Plus, in many areas, the weather is actually even nicer than it is in July. Who wants to melt into a puddle as soon as you open the RV door?
Best Fall Foliage Road Trips
Another reason we love fall road trips: getting to see all the beautiful changing leaf colors, of course! In fact, for many travelers, following the fall colors is the sole reason for their road trips in the first place. It's a practice known as "leaf peeping" to some, and we can't think of to many better ways to spend this beautiful time of year.
And if seeing some gorgeous fall foliage is high on your priority list, now's the perfect time to hit the road. Travel in October ensures that the leaves have at least begun their change in the vast majority of destinations, although the exact timing of the process depends on where you are in the country. For instance, although the leaves will change much earlier as you go north, if you take a leaf-peeping trip in the south or midwest in September, you might be disappointed when you discover the scenery is still monochrome.
By October, most of the country's got some red and gold on its trees, even as far south as Georgia! But still, not all fall destinations are created equally.
Destinations to Travel in October
So, then — where is best to go in October, you may be wondering?
Well, part of it depends what exactly you're looking for. For instance, the best fall vacations for couples may differ from the best trips for those bringing children along; adventure travelers will prefer different destinations than those who prefer urban landscapes whether it's October or April.
But it's a great big country out there, and there are a whole lot of highways connecting its beautiful sights and cities! So here are some of our suggestions for the best places to visit in October in the US.
October Travel in the US
You can't go wrong with these fall road trip routes!
1. The Northeast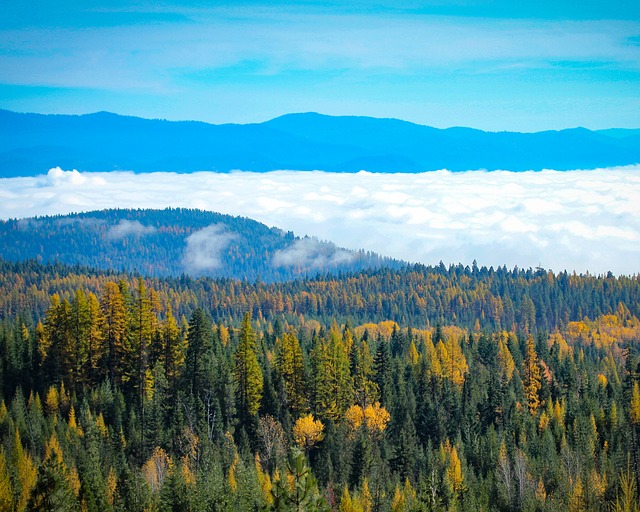 If you've read even one list in search of a good place to travel in October, chances are the USA's northeast region was on it. This is one of the best October vacation destinations for a reason — it's got some of the very best and brightest leaf-change colors in the country!
Whether it's New Hampshire or Maine or even a more city-oriented trip to Boston, head to the northeast before the truly dreadful winter weather sets in.
2. California Wine Country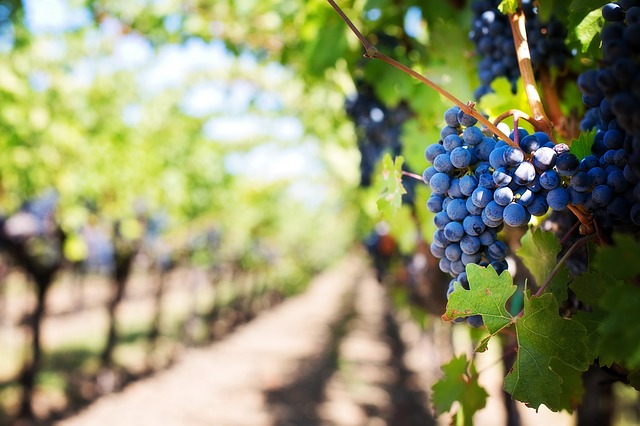 Although the foliage here will only undergo a partial change, you'll see its apex if you travel to these gorgeous vine-strewn hills in October.
Plus, traveling to wine country in fall has another important benefit… it's harvest season! Play your cards right, and you'll get to bear witness to some of the excitement and celebration that comes along with creating next year's vintage.
3. Florida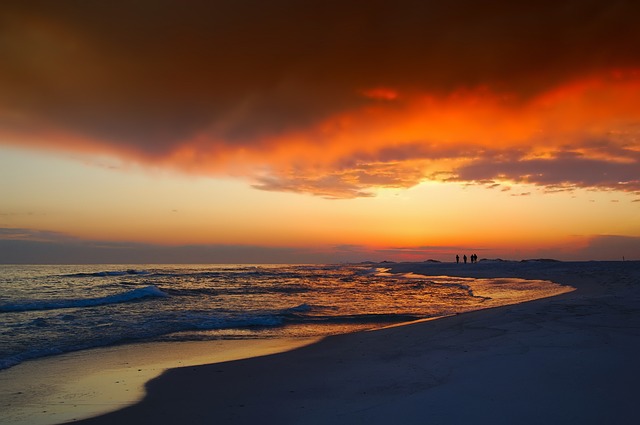 OK, OK, if your heart is set on seeing the changing leaves, this one might not be for you.
But if you're looking for warm places to travel in October, hear me out. Not only does Florida have some of the best US beaches, it's also a WHOLE lot less crowded (and humid!) this time of year. Imagine having the sandy stretch of your dreams all to yourself, with the absolute perfect temperature — hot enough to take a quick dip, but not so much that you feel like you're struggling to breathe while you simply walk back to your camper. Don't forget your bathing suit and a big, comfy beach towel!
4. The Desert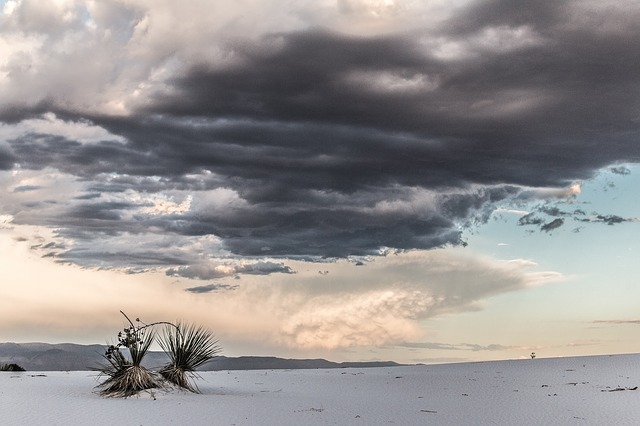 From the wide-open skies of New Mexico to the stunning red rocks surrounding Las Vegas, our country has a huge amount of not-so-empty space to discover, and it's vastly underrated.
Plus, not all deserts are without trees; in northern Arizona and New Mexico, for instance, you'll find many trees that do indeed shed and change their leaves come October. Plus, these destinations tend to be some of the most affordable places to travel in the USA, no matter what time of year you're headed there. Just don't forget your sunscreen, sunglasses, and a hat — even though it's a bit cooler than it is in July, that desert sun is still a killer. (Pssst… we like this sunblock, since it's an easy spray-on version!) And you always want to ensure your sunglasses are polarized to help keep out UV rays — this pair's a stylish but affordable option.)
Scenic Fall Road Trips
The best thing about all of these destinations is that you'll doubtless enjoy some fantastic scenery along the way, too. And after all, a huge part of the fun of road trips is the journey itself, rather than the destination!
By the way, if you're not into hiking or don't consider yourself outdoorsy, you could consider getting a pair of binoculars to help you better enjoy the beautiful leaves all from the privacy and comfort of your rig. They're not as expensive as you might think — for example, these Carson Falconer binoculars are lightweight and compact, and they're well less than $100!
If you're looking for more fun places to travel in October, check out this post on some of our other favorite fall road trip destinations. And don't forget to read up on some of our favorite fall activities to participate in, while you're at it! We've also covered fall festivals to discover in your RV and how to pack for fall travel, too.
In other words, you're well prepared… so what are you waiting for? Get out there and take a trip!
This post may contain affiliate links.