National Parks
December 6th, 2021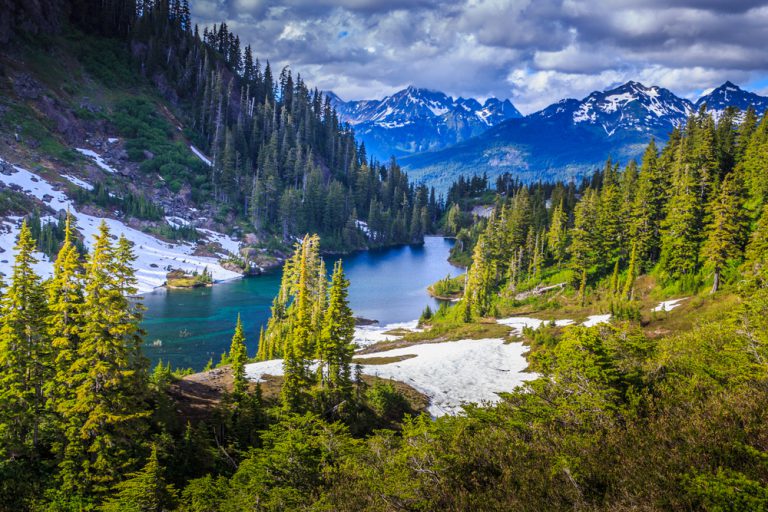 If you haven't yet been to Glacier National Park, you'll have to trust us: it really is a special place (and we mean that in the context of a whole national park roster full of special places). Its short but unendingly sweet summers include days of nearly 20 straight hours of sunshine, rippling alpine fields of wildflowers, and ample opportunities to spot wildlife along the many recesses of its 1,583 square mile expanse. It's no wonder that some 3 million people or so make the pilgrimage to the Crown of the Continent each year.
But like every other national park (and every other landscape, period) in these United States, Glacier National Park's history long outstrips the westernized, settler-filled one most of us are familiar with. These lands have been lived on and stewarded by Native Americans for, archaeological evidence shows, more than 10,000 years, and although many Tribes have been here, when colonizers first arrived, the Blackfeet inhabited the eastern end of the park (where their 1.5 million acre Reservation now lies), while the Salish, Pend d'Oreille, and Kootenai peoples lived in the forests of the park's western end. 
Here is just a small part of the often-untold history of these ancient inhabitants of what we today call Glacier National Park.
The Indigeous History of Glacier National Park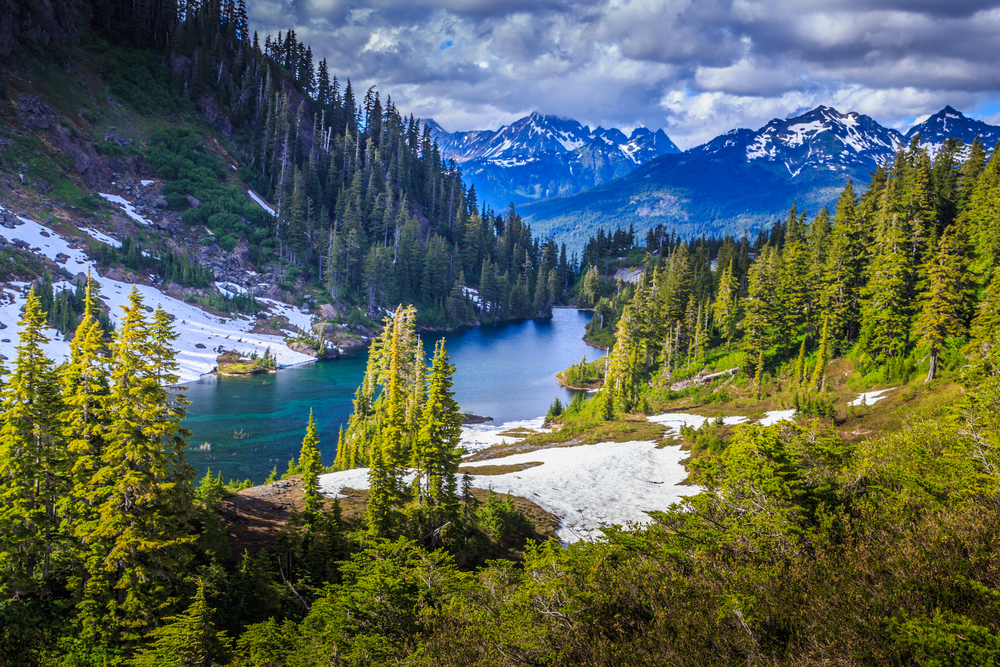 The Blackfeet Nation is the largest Native American population in Montana today, and the reservation to the east of the park is home to some 8,600 enrolled members of the Tribe. Historically, this nomadic tribe followed the buffalo as they traveled across the Great Plains, which explains why they had camped on the eastern side of the park — though in the early 18th century, they used horses and firearms, originally acquired from white traders, in order to significantly expand their territories.
The Salish people inhabited, and continue to inhabit, many parts of the Pacific Northwest, as far northwest as Seattle and beyond, and are largely bound together by their use of Salish languages. Although different bands of Salish peoples exist, the tribe as a whole is known for its tradition of intricate weaving — which is today carried on by the Salish Weavers Guild, which was formed in 1971 — and their use of cedar as one of the main materials for their homes, furniture, tools, and art objects.
The Pend d'Oreille are also known as the Kalispel Indians, and many of them live today in Montana and eastern Washington state. Their language, which is also known as Flathead-Kalispel, is actually a member of the larger Salish group of languages, and a large population of these people live in Montana's Flathead Reservation to the south of the park.
Finally, the Kootenai people, sometimes spelled Kutenai, have historically inhabited a broad swath of what is today both the United States and Canada, as far northwest as British Columbia and as far southeast as western Montana. The Kootenai people also traveled over the plains to hunt buffalo, as well as taking advantage of nearby edible and medicinal plants wherever they were camped, including Glacier National Park. (You can learn more about the Native American use of plants here.)
Paying Respect to the Land
Learning about the comprehensive history of American lands is essential for any western visitor; our existence in these places is one whose longer context is fraught and complicated. One great way to get started with paying respect to the land — and the people who have stewarded it for so long — includes reading write-ups like this one, or checking out whose land you're standing on by visiting Native Lands. Visitors to Glacier National Park can also take advantage of the Native America Speaks program, which brings tribal members from the Blackfeet, Salish, Kootenai, and Pend d'Oreille tribes to tell their stories and histories in the form of engaging cultural presentations that are both entertaining and educational.
Additionally, we are always responsible for ensuring these ancient lands remain healthy and clean for the next generation, and the next generation thereafter, to see, experience, and enjoy. Following Leave No Trace principles is a great way to ensure that you leave a place exactly as you found it — or, perhaps, even better.