Blood, Sweat and a Teardrop Trailer: Scott's Story
RV Owners
April 9th, 2015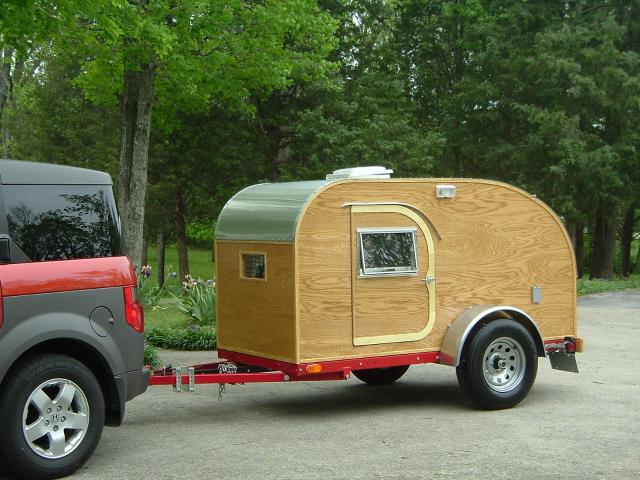 The DIY Ethic
Anyone can buy a teardrop trailer, but for Scott Sensing, simply purchasing one wasn't quite right for him. Instead, a homemade, hand-crafted teardrop trailer was the way to go. And Scott didn't make just any teardrop trailer — he made one inspired by the DIY ethic of the last century.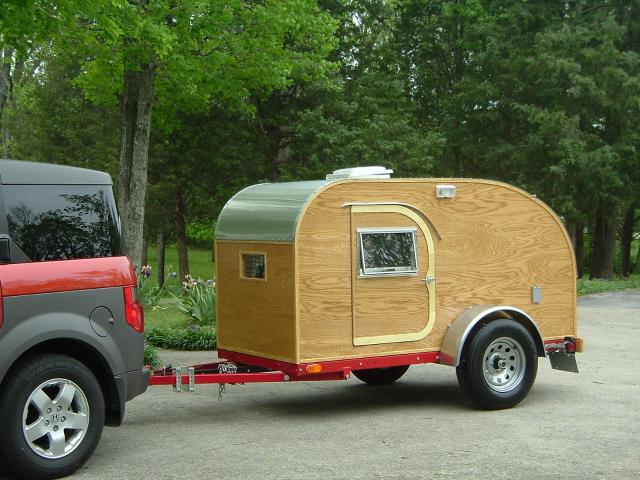 Scott calls his teardrop trailer The RoadCamper, which may not seem like such a remarkable or unusual name until you hear the story behind it. He loved the story of the Air Camper, a DIY plane (yes, plane!) designed in 1929 by Bernard H. Pietenpol. The Air Camper was designed to be built by any average person with some handyman skills, using a Model A Ford engine as its power source. Scott drew inspiration from Pietenpol's Air Camper, and for him, the teardrop trailer that took him three years to build is an homage to this amazing innovation.
Why a Teardrop?
Surely you've seen teardrop trailers out on the road and at campgrounds across the country. They're small, streamlined and their aerodynamic curve gives them a teardrop shape. They're popular because they're compact, affordable and easy to haul. How compact? The size varies, but most are around four feet wide by eight feet long; there's room for just one or two. It's camping made easy.
Many teardrop trailers, like Scott's, have a small galley kitchen in the back for some basic food prep on the road. They're also typically wired for some lights (both in the interior for illumination and on the exterior for turning signals) and other electric needs, and there's usually some storage for the essentials. Teardrop trailers are a great, budget friendly way to take a step up from more primitive tent camping without having to commit to a full RV and everything that entails.
How Scott Did It
To build The RoadCamper, Scott started with a rugged Harbor Freight trailer frame, which he upgraded with better wheels, a stronger axle and a reinforced tongue. You don't, after all, want to take any chances when you're hauling your home -away-from-home. The walls are made from 1/4-inch oak plywood and are covered with three coats of varnish to protect the material, while still allowing the natural beauty of the wood to show through. He installed a fuse box, wired the electrical and put a vent fan on top. Trim, windows, doors, rain gutters over the doors and other finishing touches were then added.
The result? A beautiful, cozy, fully functional and totally hand-crafted teardrop trailer. Behold The RoadCamper!
Ready for the Road!
It was a 3-year process to construct The RoadCamper. Since completing it, in early 2006, Scott has taken it out for all sorts of camping adventures, including wooded parks, the snowy Smoky Mountains and more.
Are you feeling inspired? You may be interested to know that the teardrop trailer community is a strong and supportive one. If you're handy, building your own is definitely within the realm of possibility. Who knows? Maybe you'll be the next camping enthusiast to adopt the DIY ethic and construct a teardrop trailer of your very own.