Water pump
September 6th, 2019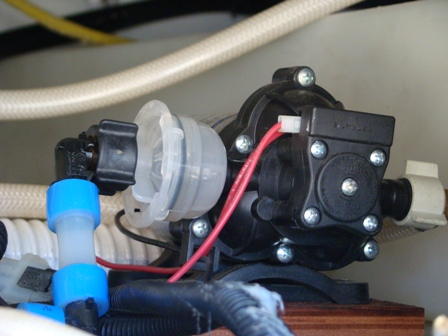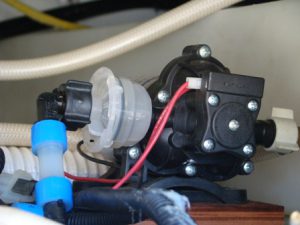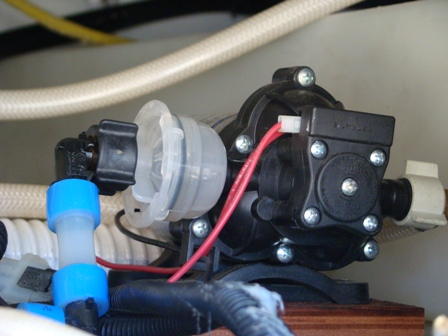 Most RVs come equipped with an RV fresh water pump of some sort. That said, these pumps do burn out eventually, and even if yours doesn't, the one you have may not suit your camping style or you may find you need a second pump for another purpose. Besides all that, those who choose to build their own RVs will need to purchase and install an RV water pump system from the ground up.
No matter your reason for purchasing an RV water pump, you will want to make sure you choose the very best one for your rig and your camping style. Fortunately, there are plenty of options, so finding the perfect water pump for your RV shouldn't be an issue.
RV Fresh Water Pump Options
So what are your fresh water pump options? Well, while there are a few gas powered options out there, almost all freshwater pumps for RVs are split into two basic categories: the RV hand pump and electric RV fresh water pumps.
It's important to note that hand pumps are not designed to be used in systems that include an electric pump or pressurized city water. Therefore, you must choose one or the other.
RV Hand Water Pump
A hand RV water tank pump or manual fresh water pump for an RV is the easiest and cheapest to install. As the name suggests, these pumps do require the user to do a bit of work for their water, but because they don't use electricity, they are ideal for those who spend a lot of time off-grid.
There are a few different options when it comes to hand water pumps for RVs. One of the best is the Valterra Rocket Pump. This RV hand pump faucet has a nice output and can be locked to remain primed indefinitely. Find this RV water pump for sale at a local camping store or on Amazon.
RV Electric Water Pump
Electric RV water pumps come standard in almost all RVs. An electric pump can be turned on with the flip of a switch, and unlike the hand pump, it is an on-demand RV water pump, creating a steady stream of water that can be used for showering as soon as the faucet handle is turned to the on position. These pumps can also be used in systems that mix hot and cold water, meaning that as long as you have a functioning water heater, your water will be a comfortable temperature for showering and washing dishes.
You'll want to be sure to keep electricity in mind when installing a new RV water pump, as some pumps require more electricity than others, meaning less battery life when off-grid. Also note that if your new pump requires a higher amperage than your old one, you may need to install new wiring. This step is very important because it helps avoid fire hazards.
A potential con of electric water pumps is noise. Luckily, there's the Shurflo 4008. This is a super quiet RV water pump, and with a silencing kit it can hardly be heard. According to RV water pump reviews, this is the best RV water pump for those who are annoyed or embarrassed by the loud sounds a typical pump can make.
Prefer a high-pressure RV water pump over a quiet pump? The Remco Aquajet pumps up to 5.3 GPM and is a perfect option. Just keep in mind that in this case higher pressure means more water used, and a tank that empties more quickly.
RV Black Water Pump
While a fresh RV water transfer pump may be the most common and necessary RV pump, it isn't the only type of RV pump out there. Black water or macerator pumps are also something to consider. These are great for those who must empty their black or gray tanks through a hose that is stretched over long distances. They're also ideal for those who need to send their sewage uphill into a portable tank or a poorly placed sewer dump.
Not all campers need a blank tank water pump, but some find that it is an invaluable addition to their camping gear.
Do you know what kind of pump or pumps you require? We hope this article helped you decide on the very best RV pump for your situation. Go get it installed now, and have a great time camping!
This post may contain affiliate links.
Looking for more tips? Check out these articles: