The Ultimate RV Surprise For Grandma
How Tos & Tips
June 7th, 2015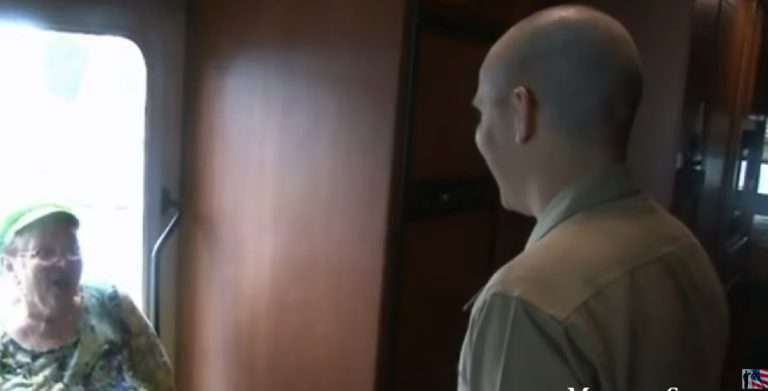 The best years of my life were spent at my Grandma's house. I did some crazy things there that would have made my parents yell with rage. But Grandma was always patient and allowed me to express my personality on every occasion. She gave me the space I needed and only scolded me that one time (I really deserved it). Those memories will live on forever, and I will always hold a special place in my heart for my Grandma no matter.
You might feel the same about your grandma or grand dad. It's important to show the special people in your life how much you care from from time to time. Small tokens of appreciation can be great…but large ones can leave a lasting impression.
Karen Richmond received such a show of appreciation when she went to pick up her new RV. The surprised was planned by her thoughtful family to brighten her day. Karen went to the dealer to see her new RV. She began with an outside inspection and then moved inside.
When she opened the door, Karen had a surprise that will forever be etched in her mind. Her sweet grandson Austin had returned home after seven months of basic training and wanted to surprise his Nana. When he heard about the RV, he thought that was the perfect opportunity to celebrate his homecoming.
The family set up a camera inside the RV to capture Karen's reaction. At first she was a bit startled…and then she couldn't believe her eyes and rushed to give her grandson a giant hug.
It's always a happy occasion when families reunite. Soldiers who spend so much time much time away from home deserve a special home coming. And grandmas who give us unconditional love deserve an occasional happy surprise.
Wouldn't you do the same if you were gone for a long time? For most people the answer is yes! Of course you would do anything to make a cherished family member happy.
Take a look at the happy reunion caught on video. Hope you enjoy!