Travel Inspiration
June 3rd, 2019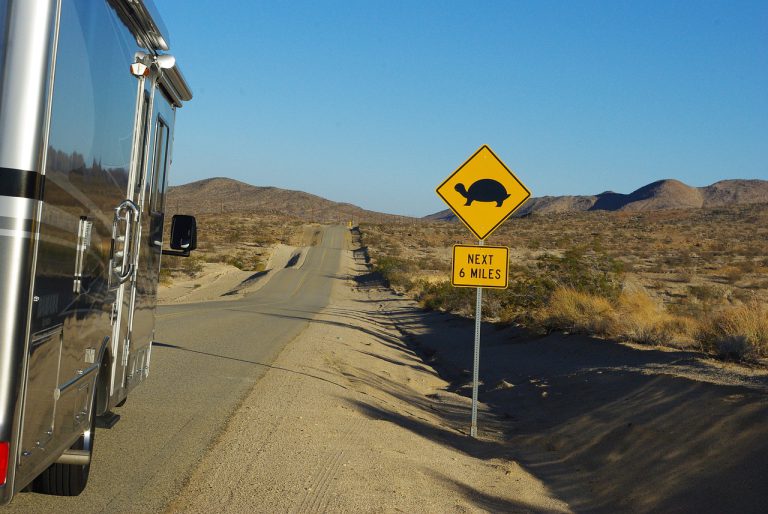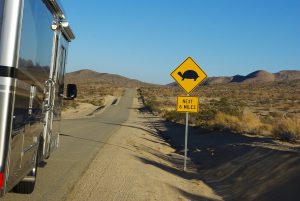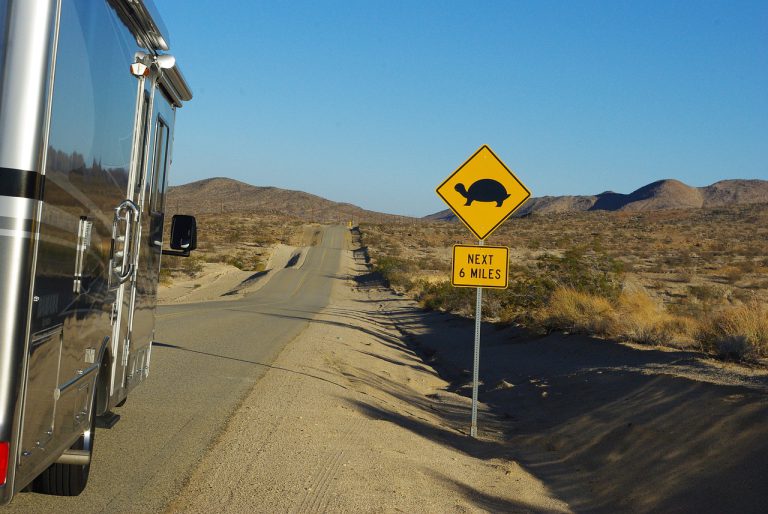 The only thing better than taking an RV road trip… is planning one.
Well, at least, that's the case depending on who you ask. Some people love getting into the nitty gritty with their maps and itinerary spreadsheets, while others would prefer to just get on the highway and see where the road takes them.
No matter which kind of RV trip planner you are, finding the perfect destination depends on your personality and your preferred camping activities. Some people are using their RV to get off the grid and reconnect with nature, while others just want a convenient and private way to take a tour of some of America's most famous cities.
Not sure where you fit in? We put together this fun quiz to help you plan your perfect motorhome travels, no matter what kind of camper you are!
What Kind of Road Trip Planner Are You?
Okay, so the first question ties back into what we were just talking about.
Question one. Are you:
A) the plan-all-the-things type, or
B) more apt to fly by the seat of your pants?
If you answered A, we recommend taking a trip based around a specific theme, such as history or haunted buildings. With your planning mojo, you'll be able to ensure you hit every must-see stop — and since you're into playing driving route planner, mapping them out won't make you crazy. If you're looking to plan a themed road trip, here are a few suggestions to consider:
(Psst: looking for a great road trip app to make that planning sesh even easier and more fun? We suggest RoadTrippers, which makes it easy to see attractions and sightseeing opps you might have otherwise missed. Check it out!)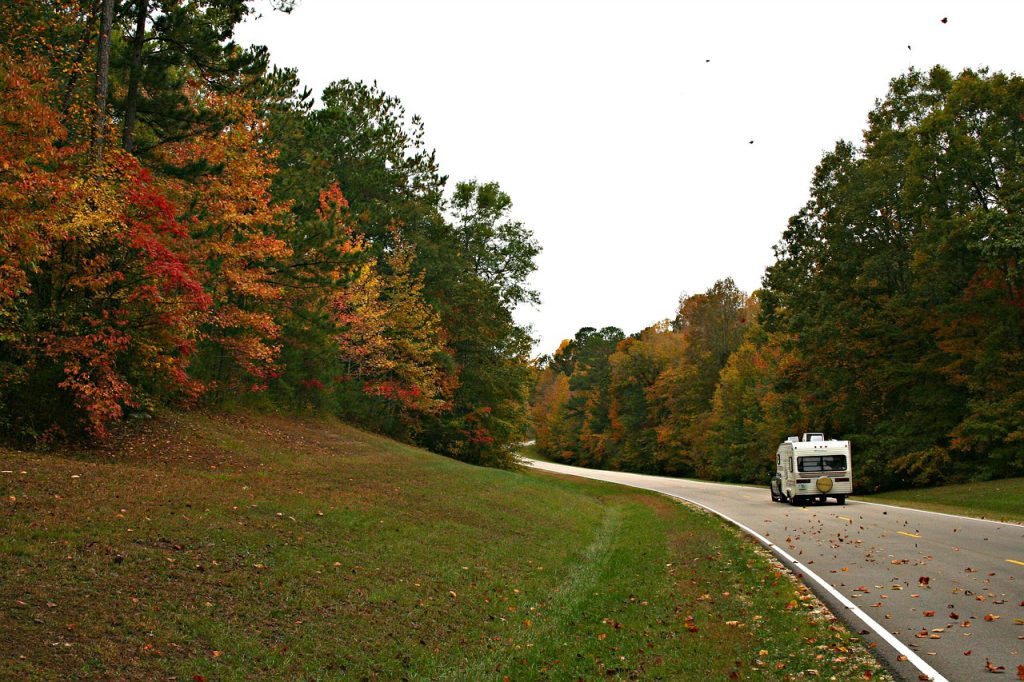 If, on the other hand, you answered B, an epic cross-country road trip with no-holds-barred might work best for you. We're talking about the kind of caution-to-the-wind, absolutely-no-plans, see-where-the-highway-takes-us extravaganza. Just get in, pick a direction, and drive — and always take the scenic routes and backroads.
Of course, even this style of travel does benefit from a little bit of organization. You'll want to have some idea of where you can park the rig once it comes time to get some shut-eye! We highly recommend purchasing a Passport America membership, which will get you 50% off your campsite accommodations at almost 1900 campgrounds across the country, including a few in Canada and Mexico. So no matter where your wandering feet may take you, you'll be set up for success (and savings).
If you're going the boondocking route, we also suggest checking out FreeCampsites.net, which is a user-data-driven compilation of all sorts of campground information. You can even filter for paved roads and RV-friendly accommodations, which can be important if you're traveling in a big rig.
Road Trip Ideas for Every Type of Traveler
Whether you're a serious RV trip planner or more into the carefree road trip, there are a few other considerations to keep in mind when planning RV vacations.
Question two. It's Friday night. Are you:
A) Sipping a vodka soda with your friends at the local watering hole, or
B) Sipping hot tea, snuggled at home with your favorite book?
If you answered A, you might consider organizing a camping caravan road trip! Get you and all your friends in on the action, and pick a place to congregate and explore together. This is also a great way to reconnect with friends, family, and loved ones who might live far away. It's an especially fun way to celebrate a major family holiday, like Thanksgiving or Christmas!
If you answered B, you might just be the solo travel type — and the mountains and woods might be calling. Hitting the road with nothing but you, your RV, and — of course — your favorite reads can be a really rejuvenating way to clear your head and get some me time. (We also recommend a solid pair of hiking boots, because you're gonna want to get outside and explore between chapters!)
The National Park Road Trip: A Classic
Alright, moving on!
Question three. Would you rather:
A) Go trekking through the woods on a 10-mile mountain hike that leaves you dirty, sweaty, exhausted — and blissed out? Or
B) Relax in an air-conditioned museum and learn lots about the surrounding landscape, later taking a quick and easy walk down a paved path with lots of interactive and informative stops along the way?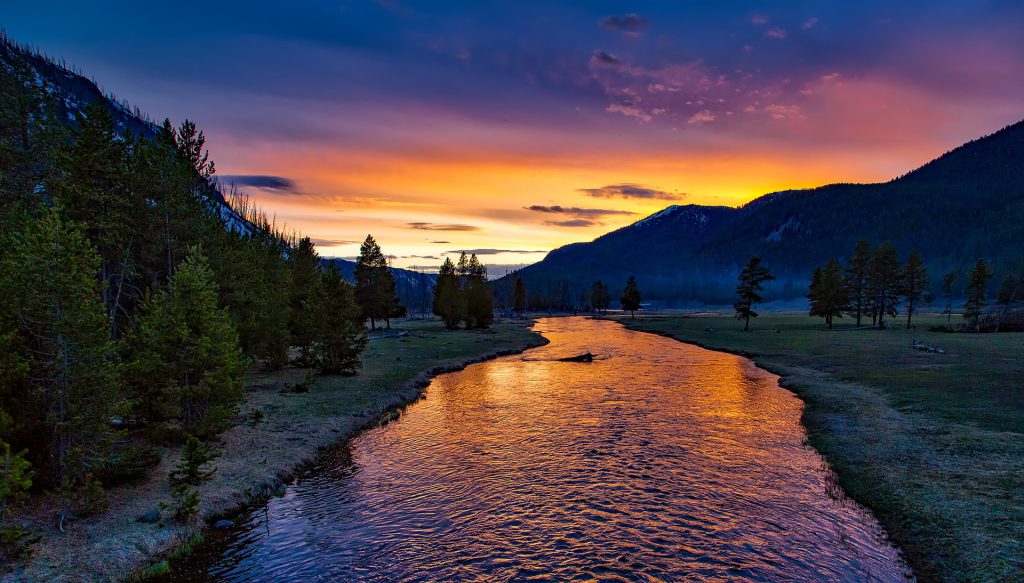 Okay, this one's a trick question. Because whether you answered A or B, a trip to one (or more) of America's National Parks is one of the very best road trips you and your family can take! Thanks to both government funding and your entry fees, the National Park Service is able to provide a host of educational interpretive events and exhibits, while still offering an unparalleled level of serious wilderness backcountry adventures. It's all up to you, which parks you visit, and what kinds of activities you're into!
For example, a trip to Yellowstone could include watching the famous Old Faithful spew right on schedule, followed by a delicious hot meal in one of the park's many lovely lodges. Or, on the other hand, you could tackle the 23.6-mile feat that is hiking Sportsmans Lake, which requires a backcountry permit and will take you across peaks, valleys, and even require forging rivers.
One of the best parts of any national parks road trip is figuring out how to string them together in a way that both gets you to all the parks you want to see while still providing ample views and discoveries along the way. It's also a ripe opportunity for backroads travel — for instance, there's a little-known road running between eastern Idaho and western Montana south of Old Faithful. We'll let you find it for yourself if you make it out to Yellowstone… but it's a pretty exciting (and lonely) few miles of dirt road.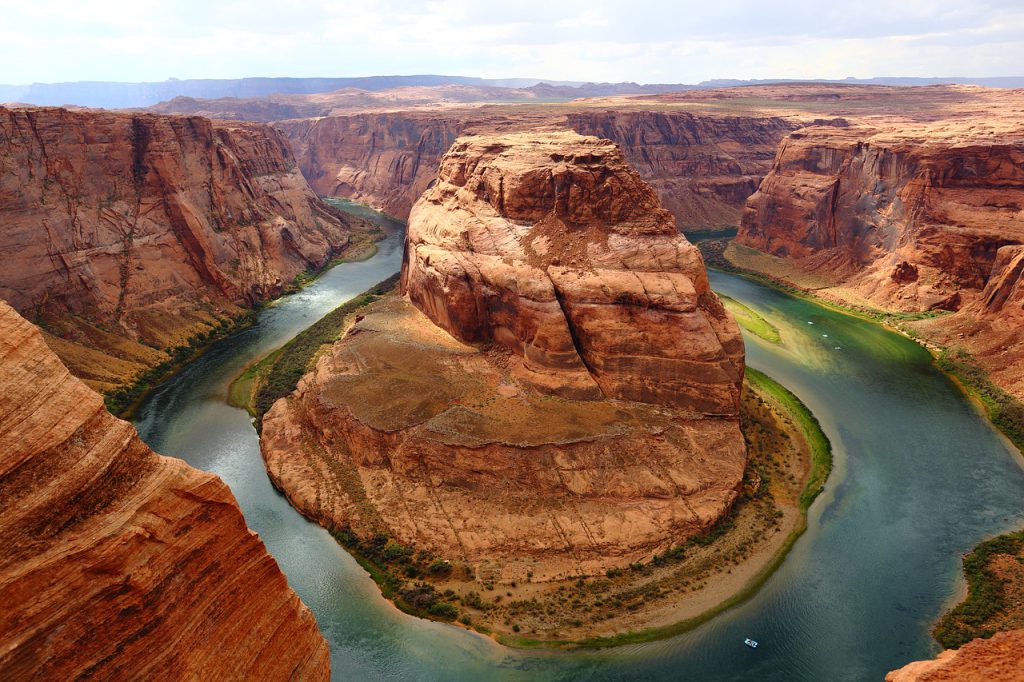 Another popular option to keep in mind: the Grand Circle tour, which takes advantage of the ridiculous number of national parks that exist in our nation's incredible southwestern desert. From the Grand Canyon to Mesa Verde and everywhere in between, what so many consider America's wasteland is actually rich with both culture and outdoor recreation opportunities. Don't miss it!
Traveling around the national parks is a classic RV experience for a reason, so of course, we've written tons about how to best enjoy the experience. Whether it's a one-off to a park near you or a more advanced, weeks-long tour of many locations, here are some hints, tips, and tricks to keep in mind along the way. We've also got in-depth guides to each park, so be sure to scope those out before you get going!
(Psst: don't forget to bring along a National Parks Passport so you can start collecting stamps and wow your friends with how many great adventures you've had. It's a small investment to collect a lifetime of memories!)
Ready to Try RV Travel?
Maybe you're thinking, "Enough deliberating on where we should go and how we should get there — I'm ready to plan my road trip already!"
Well, if so, you're in luck. RVshare is your one-stop shop for all things travel, from choosing your perfect destination to finding the best vacation vehicle to get you there.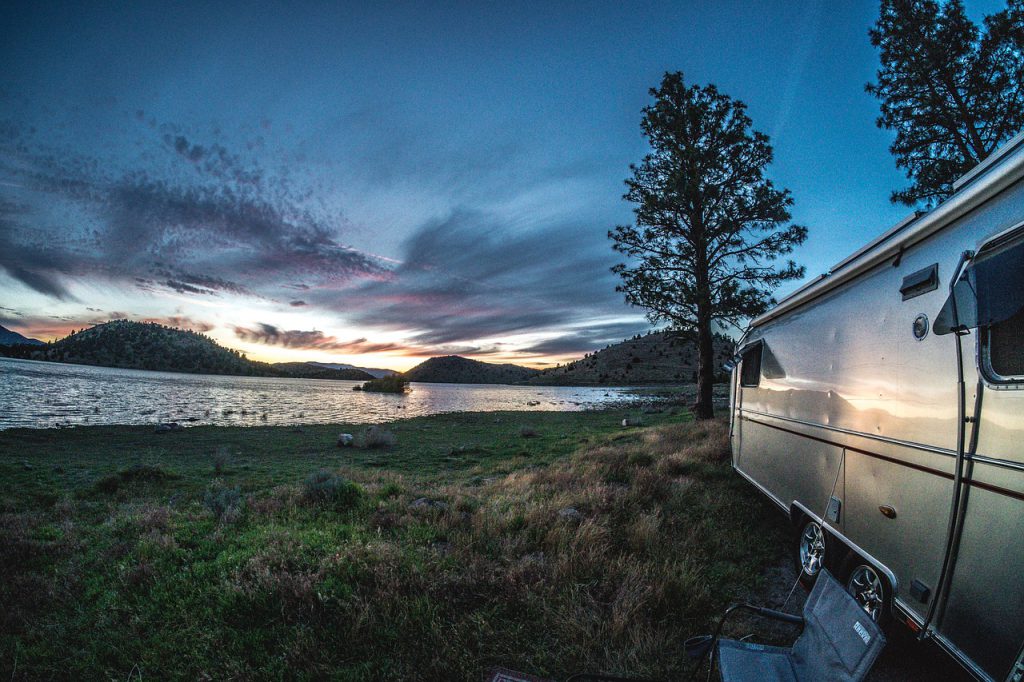 When you rent on the peer-to-peer market at RVshare, you'll have your pick of the litter. Whether it's a spacious fifth wheel travel trailer you're after or a modest sleeper van, our fleet of privately-owned rental vehicles are well-maintained and comfortably outfitted — and, best of all, covered by A-rated insurance policies for the entire duration of your trip.
Honestly, when you're traveling in your own private bungalow on wheels, it's hard to go wrong no matter which destination you choose. The most important thing is to get out there and start exploring — the world isn't going to wait for you!
This post may contain affiliate links.