How Tos & Tips
September 28th, 2019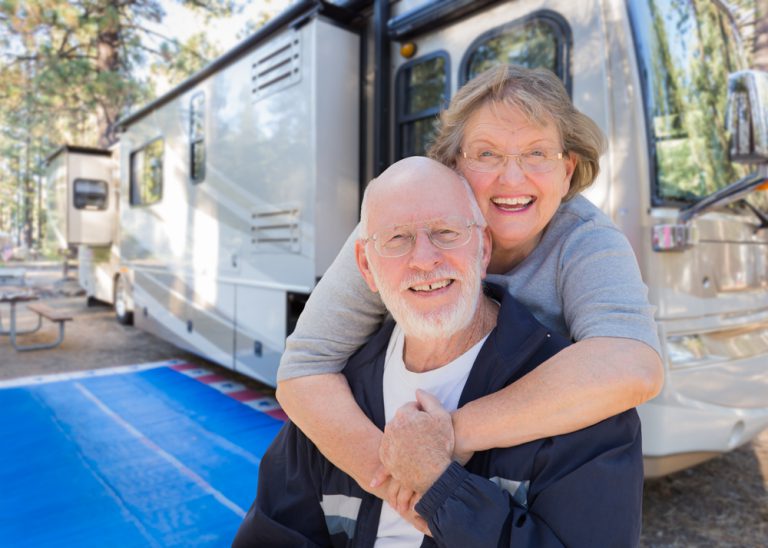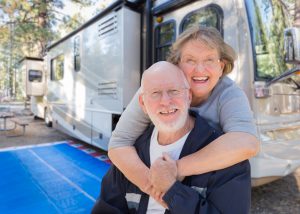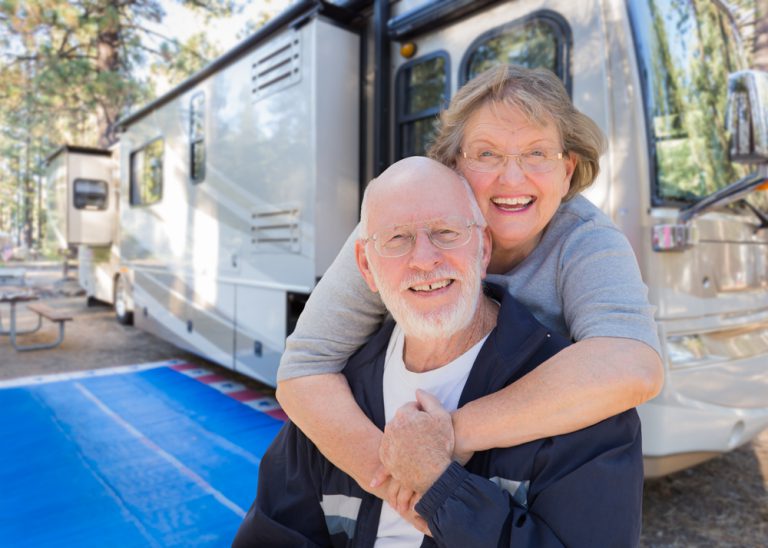 Considering upgrading your next camping trip from a tent situation to an RV rental?
You probably won't be surprised to learn that we think it's a great idea. But as far as actually finding the perfect rental rig for your dream trip? That can be a little bit more of a challenge, depending on what kind of RV you're after and where you start your rental search. For example, if you're hoping to experience an Airstream trailer, you're going to have trouble coming across one at the big, nationwide rental franchises, which generally only stock fresh-off-the-manufacturer-floor Class A and Class C motorhomes. And if your travel budget is one of the major limiting factors in your planning, the prices you'll see at those big dealerships might also give you pause.
Fortunately, it is possible to find the RV rental rig of your dream, even if your dream involves a lot of specifications. In this post, we'll answer the question, "How do I find an RV rental near me — and absolutely love every single part of the rental process?"
How Do I Find RV and Camper Rentals Near Me?
For most people who are brand-new to the RV rental market, the first step toward finding the rental rig they use for their vacation is simple: they Google something like "RV rental" or "camper rental near me."
Depending on where you live, you might have a few different dealerships show up, perhaps including a privately-owned, mom-and-pop setup as well as a couple of the major rental dealerships with franchise locations across the country. (We won't name names, but chances are, you've seen these companies' rigs while driving around.)
And to be fair, there are a lot of good things about patronizing one of these businesses. You'll get the opportunity to walk into the dealership and make your rental agreement in person, although these companies still don't always allow you to scope out your individual RV before you sign the rental agreement They may also have more availability if you don't have a lot of specific desires regarding your rig's shape, size, or footprint, and chances are they'll be able to fulfill your reservation regardless of your requested rental dates.
But we have to say, that's about where the positives stop when it comes to renting on the traditional market. There are plenty of ways the peer-to-peer rental network does more than just compete with the standard RV rental industry; in many ways, peer-to-peer renting actually supersedes it.
RV Rentals By Owner: What Makes Them Different?
If, at the end of the process, you'll still be cruising down the road in a motorhome rental, you may be wondering how the peer-to-peer RV rental market could really be much different from the traditional one. And can you really get a luxury RV rental or a one-way RV rental when you're basically taking the keys to a privately-owned rig out of the hands of a near stranger?
The good news: yes, you can — our trusted network of RV owner/renters have some of the most beautiful and well-appointed rigs in the country, and we've recently implemented a new process by which we've made one-way rental agreements a possibility. Plus, unlike the commercial agencies, our rental network includes different types of RVs than the nice, if simple, brand-new motorhomes you'll get with the big-name guys.
But let's back up a second, because there's one consideration that might just beat out every other part of the picture for a majority of renters, before we even dive into these additional benefits.
RV Rental Prices
Even if you have a generous travel budget, chances are you want to save most of it for the fun stuff — not watch it all go down the drain just to take care of your basic needs, like keeping a roof over your head (and actually getting where you're going).
No matter where you rent your RV from, chance are the RV rental cost itself is going to end up being a pretty major portion of your overall travel budget. And when you rent from the major rental agencies with a nationwide footprint, you might easily be talking about $300 or more… for a single night's rental. (That's before factoring in "extras" like mileage charges or additional insurance coverage, not to mention the gas you'll need to get that great big vehicle where it's going, the campsites you'll likely need to pay to park it in, and the cost of food and fun to get your family through the adventure.
What if you could save a significant fraction of your RV rental price without sacrificing the quality of the vehicle?
We understand why you might balk at the whole idea of cheap RV rentals. After all, you get what you pay for, right?
Well, with the peer-to-peer market, not really. After all, the people who list their rigs on RVshare are regular, everyday people like you and me; they're just trying to line their pockets with a little bit of extra travel money. In other words, they don't have to foot the hefty overhead expense of running a full-on business and keeping the lights on at a big dealership floor.
Instead, we take care of all those details for them, providing a platform for marketing and monetary transactions, as well as the customer service backup they need when unexpected surprises arise. That means they can afford to pass their overhead savings on to you in the form of lower per-night rental prices than you'll see at most of the "big guys"… even though their RVs are just as nice as the ones those major rental dealerships offer. (In fact, in some cases, they're arguably even better, because they're actually lived in and loved — and therefore have those little homey touches that turn a house on wheels into an actual mobile home.)
But as great as it is to save money on your travels, it's still not the only reason to consider the peer-to-peer market for your RV rental adventure.
Travel Trailer Rentals and Other "Non-Traditional" Rigs
The word "RV" covers a wide range of vehicle types, and traveling in one may bear little resemblance to the experience of traveling in another. If you're looking for something a little bit more rugged or out there, whether it's a pop-up camper rental or the experience of towing a trailer, you'll have a lot more luck finding what you're looking for from private owners.
Although some dealerships do offer non-traditional RV setups like travel trailers or sleeper vans, they're much fewer and further between than the places that only offer motorhomes. After all, motorhomes are a whole lot easier for the average brand-new camper to handle: you just pack up, put the keys in the ignition and go.
"But I want to find a travel trailer rental near me," you might be saying — or maybe, "I'm interested in a small RV rental I don't want to drive a great big motorhome!"
Either way, when you're renting from regular people, you'll have access to a huge array of vehicle types, not just the limited fleet of motorhomes a corporate body decided was most efficient. The owners in our rental network travel in and rent out all sorts of rigs, including much-sought-after ones like Airstream trailers, Casitas, fairy wagons, sleeper vans, converted VW vans, and more.
Ready to Find Your Perfect Camper Rental?
One thing's for sure: no matter what kind of RV you end up in and whether or not you get it off the peer-to-peer market, RVing itself is a total joy, and one we're quite sure is going to win you over entirely. And here at RVshare, we want to be more than the company that facilitates you finding your rental (though we can certainly do that, too!) — we want to be your one-stop-shop for all things RVing.
Along with providing our world-class rentals backed by A-rated insurance policies and covered by our optional 24/7 roadside assistance upgrade, we also publish a wide range of content on a nigh-daily basis to ensure you're getting the most out of your rental experience.
If you're a brand-new RVer just getting your feet wet in this special travel lifestyle, we recommend browsing through our existing blog posts to help you get started. And don't forget to keep an eye here on the blog for future updates; we've always got something exciting going on!
Happy camping!
This post may contain affiliate links.