Toilet
September 16th, 2019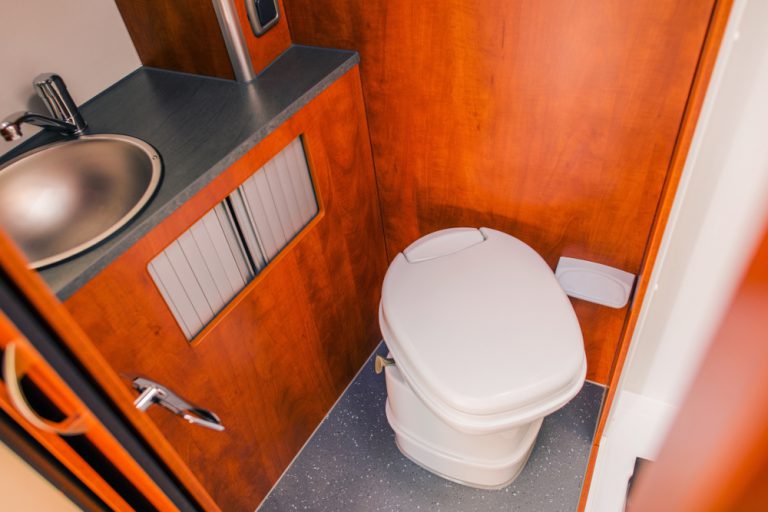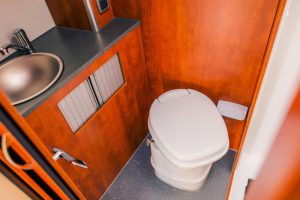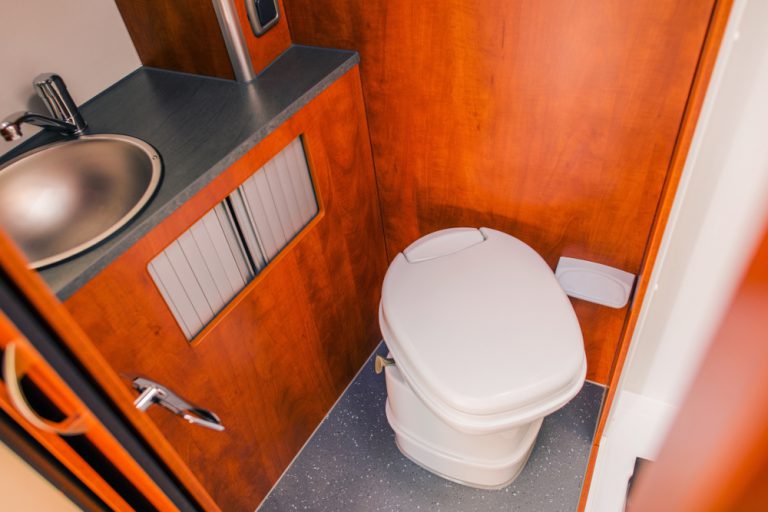 A portable RV toilet may be an overlooked option for an RV, but in the right situation, it can be the perfect choice for your motorhome or campsite! If you have a small RV, plan to dry camp often, just don't want to hassle with an RV toilet, or want a second option in case of emergency, then you may want to consider looking at portable RV toilets!
RV portable toilets are sometimes known as camping toilets, but they are typically used by campers, RVers and other people who are often in situations where traditional bathrooms are missing or inconvenient.
An RV portable toilet doesn't have to be installed into your motorhome, but there are some different options.
Portable Toilet Options
Portable flush toilet: This type of portable toilet for RV is similar to the toilet you have at home or an installed RV toilet. It consists of a fresh water holding tank, detachable waste tank (also known as the chemical reservoir), a water pump and toilet seat with lid latch.
To use these types of RV portable toilets, the fresh water tank is filled with water and the waste tank is filled with chemical toilet disinfectant or bio liquid detergent. After it's been used and flushed with the hand pump, you'll need to empty the waste tank. This portable toilet RV waste tank separates from the toilet seat and lid and can be poured into a RV dump station or marina waste area, residual toilet or porta potty. Then you'll want to wash out the waste tank with water, ammonia, and chemicals for future use.
Composting toilet: this type of portable toilet for RV is an environmentally friendly one, natural and organic and does not use chemicals and typically allows for more uses between emptying. It works like a mini ecosystem that separates the liquids and solids so that solids can convert into humus, which can be used in soil. It doesn't have to be installed in your motorhome, making it a great, eco-friendly option for portable RV toilets. If you're interested in utilizing a composting toilet and would like to learn more, click here.
Bucket toilet: this type of RV portable toilet operates exactly as it sounds. There are some RV portable toilets that are bucket toilets and you can also make your own as a DIY project. Either way, you'll likely utilize a 2-5 gallon bucket.
If you're creating your own, line it with a plastic bag and make sure to cover waste with sawdust, kitty litter or peat moss to keep odors under control. You can then dispose of the plastic bag like a diaper or dog waste bag, in a dumpster.
If you'll be using the portable RV toilet often, you will likely want to invest in a stable and more comfortable toilet seat. You can use a ring of foam, pool noodle or a specific bucket toilet seat that can be sealable.
So what's the best portable toilet for RV? There's no one specific choice that is best for everyone. The best portable toilet for RV is likely going to be different for each RVer, so it's a matter of determining which works best for your lifestyle!
Think about where the portable RV toilet will be used, who will be utilizing it and how you might want to transport it when not in use. Once you know the answers to those questions, you'll likely have an idea of the best portable toilet for RV. Popular brands include Camco, Nature's Head and Sun-Mar composting toilets.
No matter which portable RV toilet you choose, we know you'll be glad to have it when nature calls in nature!
This post may contain affiliate links.