Kitchen
September 17th, 2019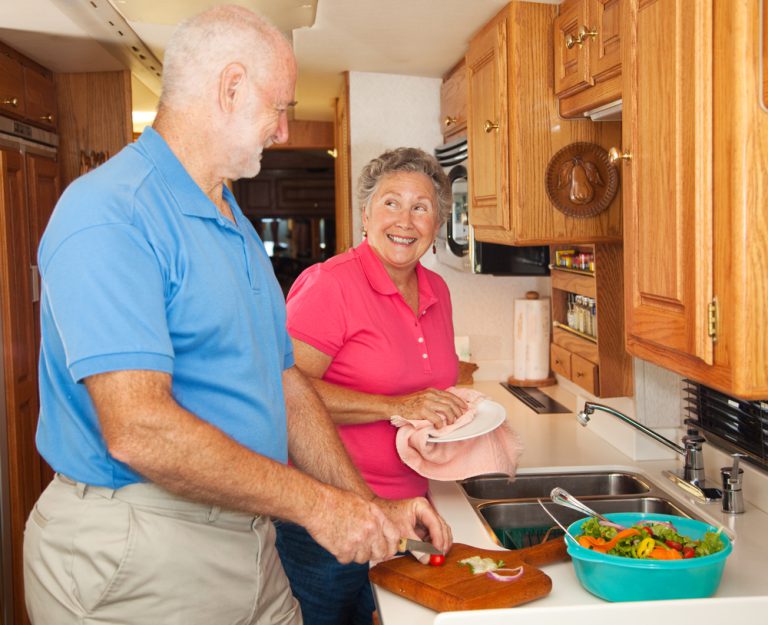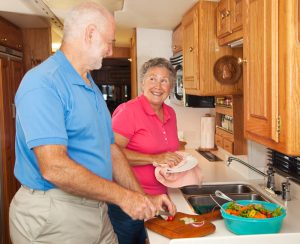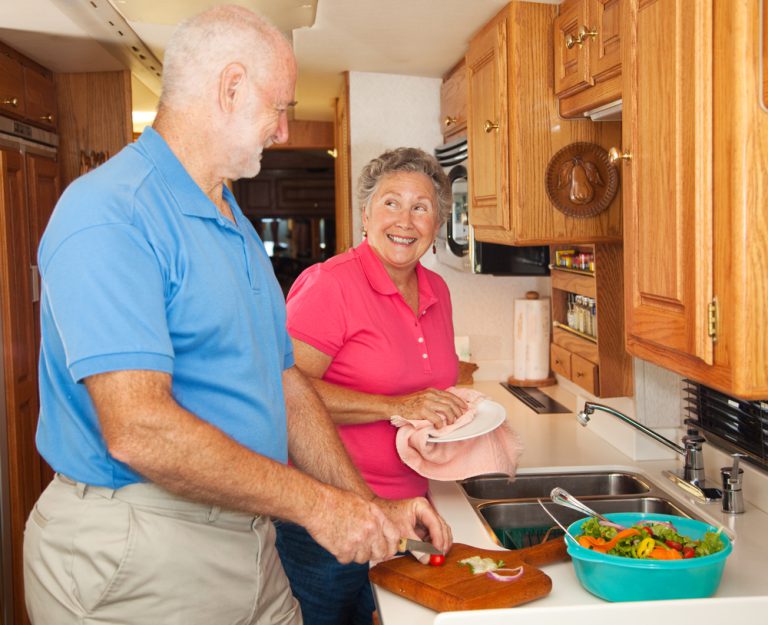 The best part of traveling from one amazing destination to the next in an RV is that you're riding in comfort. But believe it or not, an essential part of that comfort found in your RV is the RV kitchen sink. If you didn't have one, where else would you rinse dishes, wash your hands or empty liquids?
The idea of replacing an RV kitchen sink or RV kitchen faucets can seem daunting or something that is better left to a professional, but it's actually an easy DIY project that most RV owners can complete quickly. Here's what you need to know before buying an RV kitchen sink.
As every RV owner knows, the size of your RV can determine what type and size RV kitchen sink you'll want to purchase. If you have a small RV, it's likely that your kitchen is small and you'll want a sink that is on the smaller size. When replacing an existing sink, you can measure it and simply replace it with the same size sink.
Next, you'll want to decide what style RV kitchen sink you want in your RV. There are many RV kitchen sinks available in a wide variety of styles, but you'll want to stick with one that compliments the rest of your RV style. For example, if you have a vintage RV, you may want to try a farmhouse sink or classic design rather than a modern, chrome one.
RV Kitchen Faucets
There are RV kitchen sinks for sale in a variety of styles, including single, double or corner-style. Even if you already have a single sink, you can easily replace it with a double RV sinks kitchen. You'll want to think about how you typically use your sink in the RV and determine which style is the best. An RV double sink may be helpful if you have a lot of dishes and like to keep them separate when washing, or a deep, single style may be more your speed. Corner sinks are a great option if your kitchen is in the back corner or your motorhome or is L-shaped.
When looking for RV kitchen sinks for sale, you should also know what kind of material you want. There are many available, including RV kitchen sinks stainless steel, plastic, acrylic and more. Some questions to answer that can help you determine what type of material you'd like in your RV kitchen sinks include:
Who will be using your RV kitchen sink?
How often with the sink be used?
Will you be using your kitchen often, such as washing pots and pans often vs. washing dishes occasionally?
Answering these questions can help you determine how durable of a material you need for your RV kitchen sink. For example, stainless steel sinks last a lot longer than a plastic RV sink, so if you plan to use your RV kitchen sink often, that's a great choice.
An RV kitchen sink stainless steel version is typically stain-resistant, but they can scratch and may dent. They are also affordable and available in a variety of sizes and styles, including single and double sinks, square and round. Stainless steel RV kitchen sinks can range from $40 to $150, depending on the size and style. Stainless steel sinks also typically use a special cleaner, so it's important to make sure that the cleaner is safe for your gray tank.
Another option is a plastic RV sink, which is the least expensive option available, and can be purchased for under $20. It's an easy and inexpensive option to upgrade the sink in a used RV, and a plastic RV kitchen sink is lightweight and easy to install.
Acrylic RV sinks are a step above plastic and are typically heat-molded, then backed with fiberglass. They are available in a variety of colors, sizes, and shapes. These types of RV kitchen sinks range from $40 to $150, depending on the style and size.
Another option is a solid surface RV kitchen sink, which is an upscale option that is typically made of stone, granite or quartz. These types of sinks range from $75 all the way up to $500, and they need to be professionally installed.
There are also space-saving RV sinks such as an RV sink stove combo, which is exactly as it sounds, a sink that also includes a stove either on top of or next to it. RV sink covers are also a popular addition for many RV owners, because it can expand your counter space availability. It simply covers the sink and can become an extra counter area, cutting board or even drying rack.
Many RV kitchen sinks come with the option of a fitted sink cover, but you can also purchase aftermarket RV sink covers. They may not fit perfectly, but they'll help your sink offer a variety of functions.
It might not seem like it, but RV kitchen sinks are an essential part of your RV, and now finding the perfect one for your needs won't be hard!