Doors
September 10th, 2019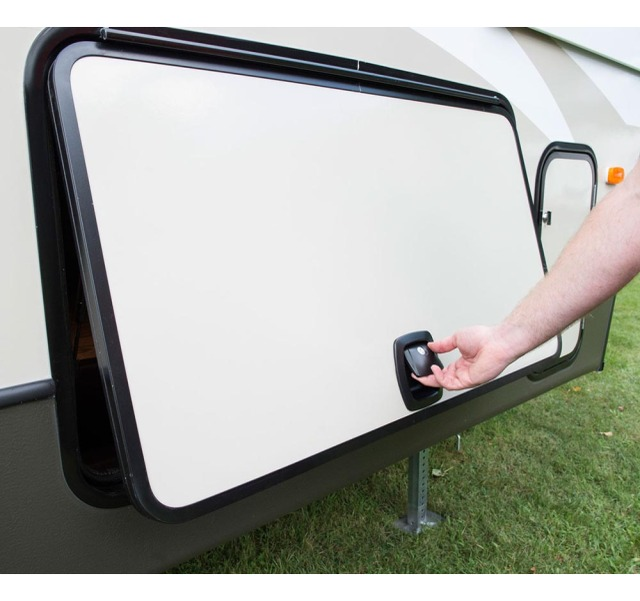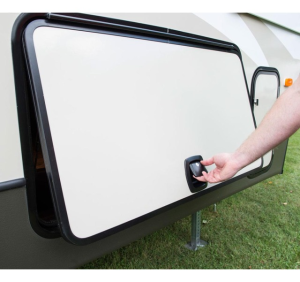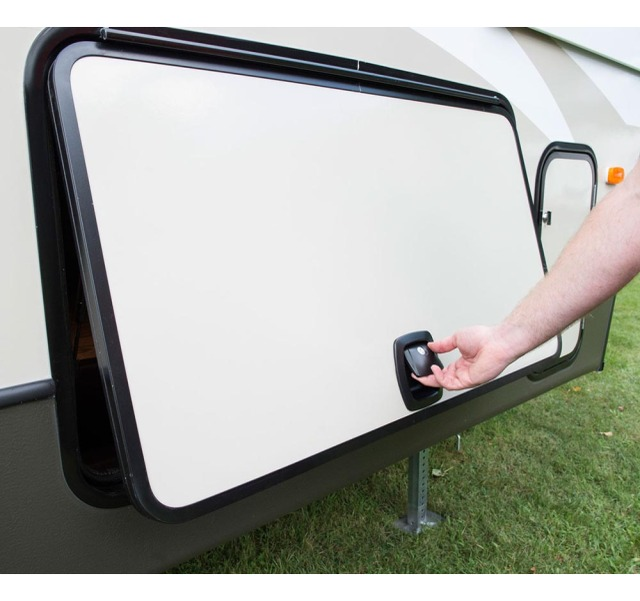 An RV serves as a much more spacious alternative to a tent, especially when it has additional storage options for things such as camping items, non-perishable food, books, travel items, and more.
Today, we're going to be discussing an important element of these storage compartments – that is, the RV baggage door. Ready to learn more about this helpful RV item? Let's get started!
An Introduction to Your RV Baggage Door
An RV baggage door comes in two common styles: square corners and radius (i.e. rounded) corners. Depending on your storage needs, these RV baggage doors can come in sizes ranging from 14 inches to approximately 50 inches in width. Usually, these baggage doors swing in an outwards motion from the top, giving you quick access to storage. They also come with latches and locks, allowing you to securely store your items.
RV Baggage Door Replacement
Like many components of your RV, it's understandable that your RV baggage door may require replacing at some stage, particularly due to wear and tear. If your door has cracked, broken, or fallen off, then an RV baggage door replacement is necessary. You can find great deals on baggage door replacements on Amazon, while your local RV specialist would also stock a variety of styles. Just be sure to measure your existing RV baggage door first!
RV Baggage Door Catch
Isn't it annoying when you're packing or unpacking your baggage compartment, only to have the door repeatedly shut on you? You can quickly and easily fix this problem with an RV baggage door catch, which come in a wide range of materials (including stainless steel, plastic, and chrome).
RV Baggage Door Latch
If your baggage door is having problems closing correctly, then the problem may lie in the RV baggage door latch. Without a working latch, your baggage area may fail to be secure, placing your precious items at risk. Thankfully, an RV baggage door latch is easy to find and inexpensive (such as this one for just over $10).
RV Baggage Door Locks
Speaking of keeping your cargo safe, it's necessary that you also have an RV baggage door lock. These locks also come with a key, helping you to secure your valuables but still gain quick and easy access to them. We recommend getting a few of these keys cut, ensuring that even if you lose one, you'll still be able to utilise your baggage area.
There you have it – everything you need to know about your RV baggage door. With your newfound knowledge, it's time to hit the road (with a full baggage area in tow!).
This post may contain affiliate links.