5 Best RV Steps for Camper and Trailers
RV Parts & Accessories
Last updated on July 12th, 2022. Originally published on September 28th, 2020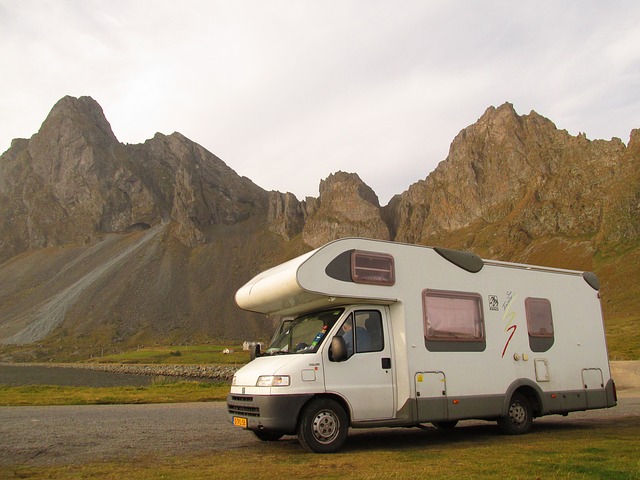 If you own an RV, you may find yourself researching any number of accessories for your RV that you never even thought about owning beforehand. And yet, each of these accessories can mean a world of difference to your comfort and even your safety when you travel and camp.
RV camper steps are one such accessory.
Travel Trailer Steps
Chances are you never gave the steps you use to get in and out of your RV or trailer much thought, but they're very important. Not only do they need to support the weight of everyone going in and out of your motorhome, they need to be safe. You don't want slippery steps, or steps that are too high for most people to easily manage. On top of all of that, your steps take a beating. They get left out in the rain and snow and get mud and other debris on them.
Here are some of the best travel trailer steps.
Mor/Ryde steps top many lists because they're durable and stable. They're also easy to install, and they fold securely into the RV for safe travel. You simply twist the handle to release your steps when you need them. The 3-step set adjusts to between 34-36 inches high and their adjustable feet mean the stairs will sit securely on the ground, even when it's uneven. The stairs are waterproof and have anti-slip treads for added safety.
Price: $307.04
This folding stair step is portable, and the legs fold under for easy, flat storage. The stool is anti-slip, allowing you to use it safely even in wet or snowy weather, and is lightweight. It supports up to 330 pounds. The simple step stool is a good choice for smaller trailers or motorhomes and is an inexpensive choice for people who don't want a lot of fuss when setting up their RV steps.
Price: $25.99
This set of steps has the added safety feature of a portable RV steps handrail to help you get in and out of your motorhome. The stairs are twenty pounds and are somewhat bulky to store because of the added handrail. The handrail is interchangeable, so you can install it on the left or right side. This stair set says it's a 2-step staircase, but the top platform acts as a third step. Steps are non-slip for added safety.
Price: $215.05
This Camco platform step can solidly support a lot of weight – up to 1,000 pounds. While it's durable and sturdy, the aluminum step is lightweight at only 8 1/2 pounds, and folds down to just three inches high for easy storage. The feet have adjustable lengths and non-slip rubber coverings so the step will stay in place.
Price: $75.45
These sturdy, lightweight folding steps are durable and feel solid under your feet when you're using them. The steps support up to 250 pounds. They're easy to install with basic tools. When they're not being used, the steps fold under the door for safe storage.
Price: $124.59
Best RV Steps Brands?
As you look at different brands during your RV entry step research, you'll notice some familiar names pop up. Camco is a solid choice, and MOR/ryde DW International RV steps top many lists with great reviews. Stromberg Carlson also makes quality folding camping steps and is a favorite with many people.
There are several kinds of RV steps available. You can choose from the following different types of RV steps:
Platform
Platform steps look like a small stool you just step on to give you a little boost into your RV. Some platform steps have fixed feet and others have feet that can be folded away, allowing you to store them flat.
Pull-down
Pull-down steps lock into the frame of your door. When you set up camp, you pull these steps down when you need to use them, and they stay in place until you put them back up to leave. Some pull-down steps let you adjust the feet while others require you to put something under one foot to make the steps even.
Foldable
Foldable steps can be tucked underneath the door. They are either manual, requiring you to fold the steps in when you're ready to drive and pull them back out when you set up camp, or electric, which open and close at the push of a button.
How to get the right size RV Step
How do you know how many portable RV steps you need when you're shopping for a new set? A little measuring first will save you a lot of time and trouble later on when you install them. You definitely want to make sure you have the right size for your rig so that everyone going in and out of your vehicle is safe. You will likely need a set of RV steps with between one to four steps. Here's how to measure:
For an RV that already has steps you're replacing:
Measure the width of the step assembly
Measure the height of the steps
Measure from the center of the step assembly at the crossbar diagonal to the edge of the bottom stair
For an RV that doesn't yet have steps:
Measure from the two mounting bolt holes to the ground at approximately a 30-degree angle
The most common type of RV steps are two-step staircases. They're easy to fold up and store, and they allow enough stability for most people to get in and out of their trailer or camper. Smaller campers and trailers may only need one step. Three-step stair sets are also popular and they tend to be shallower and easier for people who need a walker or cane to use. Four-step sets are only used on very large RVs.
How do I install RV steps
Installing RV steps is a fairly simple process, though you will need a few tools to complete the job.
Remove the transition strip between the floor and the door threshold
Put the top portion of your new RV step inside the center of the door opening
Lock the step into place. Make sure the latches are properly connected to the door jamb
Mesure up to 15/16″ from inside the threshold to the front of the RV step's hinge plate
Make sure the RV step is in the middle of the door opening and there is a 1/8″ clearance on each side
Lower the RV step to make sure the door shuts
Price of RV Steps
RV steps run the gamut of pricing depending on how they're constructed and what they need to do. Platform steps that are basically a small stool are inexpensive, and you should be able to find a good platform step for $75 or less – some are even around $25 or so. Pull-down and foldable steps are more intricately constructed and have locking mechanisms and sometimes electronics. They start around $130 and can go up to over $300.
How to use RV steps correctly
If you have a platform step, make sure there is level, solid ground outside your RV. Simply place your platform step down and use it! For pull-down and foldable steps, make sure your RV door is parked over level, solid ground. Lower your steps and adjust the height if you have the option. Make sure your RV steps are level so people don't fall when they try to use them. You may also want to consider a portable RV steps handrail to help people keep their balance as well.
Although RV steps aren't very exciting to think about, they can mean the difference between a pleasant, safe camping experience and a painful trip with time spent nursing a twisted ankle or worse. A little thought and research ahead of time can help you find RV steps that suit you and the people who travel with you…or the new neighbors you meet who pop by for a visit when you stop to camp!
This post contains affiliate links. RVshare may receive compensation if you make a purchase after clicking on a product link.