Travel Inspiration
September 9th, 2015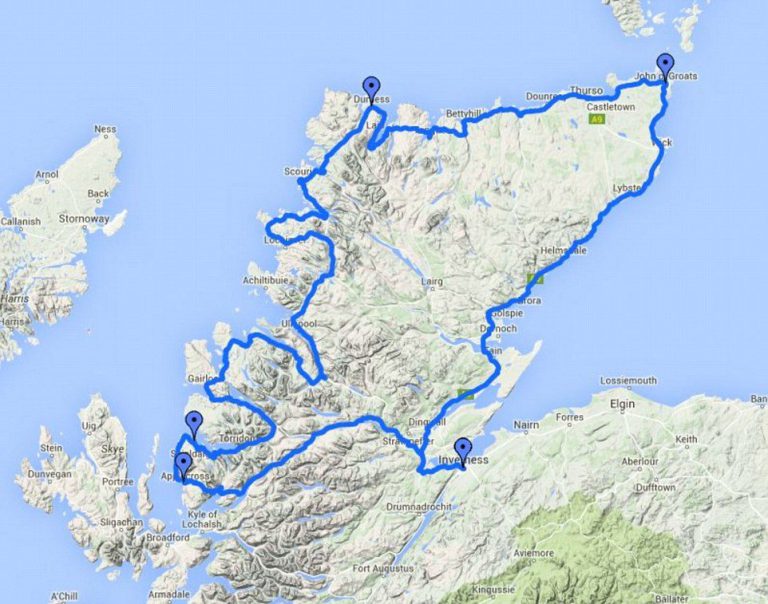 Route 66 is considered one of the most famous roads in the world. Stretching from Chicago to L.A., it travels through three time zones and helped keep many small towns on the route alive during the great depression. The 2,448 mile stretch crosses land locked states such as Missouri, Kansas, New Mexico and Arizona. While still traveled today, Route 66 was decommissioned in 1985 and replaced by an interstate.
Today, overseas in Scotland, the new North Coast 500 road is poised to recreate the glory days of Route 66. It aims to showcase the rural communities of Scotland, bringing tourists to enjoy their food, drink, accommodation and Highland activities.
Opening in the summer of 2015, the 500 mile stretch along Scotland's North Coast is proving to be a major success. It recently placed fifth for the best coastal trips around the planet by Travel Now Magazine. The Scottish highway seeks to connect heritage and scenery along with regional attractions previously unknown to the casual tourist.
This amazing route runs from Inverness to the Kyle of Lochalsh, all the way on the West Coast. The loop crosses through the rugged north coast and down through the often unnoticed east coast. From mountain ranges to a movie-like castles, this route has it all! Who would have known that Scotland has some of the most unspoiled sandy beaches in the world? The Achmelvich Beach is the perfect place to stop along the way, but dress warm, this is not Florida!
The effort to connect Scotland to the outside world was supported and encouraged by Prince Charles, whose royal family has enjoyed the rugged romance of Scotland for hundreds of years.
If you are interested in visiting the Route 66 of Scotland you can get full details at VisitScotland.com. For some amazing photos of the journey visit the Daily Mail's recent review.
Scotland's new route is perfect for a caravan vacation. You can rent an RV and explore to your heart's content at WalkHighlands.co.uk.