Travel Inspiration
June 28th, 2019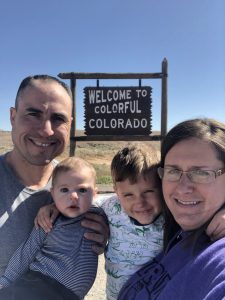 Giveaways are a big deal for us here at RVshare, mostly because of how much fun we have planning them out.
"Where should our next trip be to?" and "What awesome stuff can we include in the prize?" are a few of the first questions we try to answer. But of all the burning questions we eagerly ask each other as a team, a couple that stand out are, "I wonder who will win?" and "What will their trip will be like?"
Based on the feedback we get from our audience, you are curious about the same thing. So Michelle B. from Illinois, one of the winners of our last giveaway – the Historic Route 66 Road Trip Sweepstakes – was kind enough to let us in on her experience as a winner: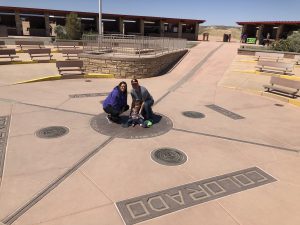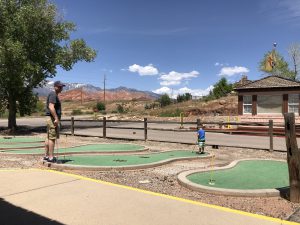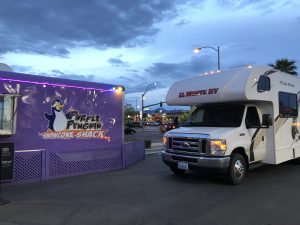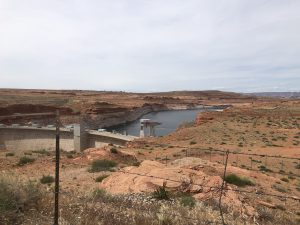 RVshare: So first of all, how did you find out about our giveaway?
Michelle: My sister in law was the one who told me about the giveaway!
RVshare: Were you already an RVshare customer prior to entering? If not, would you consider renting an RV from us in the future?
Michelle: We were not RVshare customers. Yes, we would consider renting an RV again we had a lot of fun and a great experience.
RVshare: What was the highlight of your trip?
Michelle: We got to see a lot of the country we have not seen before. We also made a lot of memories. Our 5-month old got to visit 7 states. And our 4-year old got to check off 3 new states. We went through hail, snow, rain, summer, and winter all in 12 days.
RVshare: Very nice. Did you see any cool landmarks along the way?
Michelle: We saw the 4 corners, Zion national park, Air Force Academy, Rocky Mountains, Quail Creek State Park, Glen Canyon National Recreation Area, and Rio Grande National Forest.
RVshare: What kind of stops did you make along your route?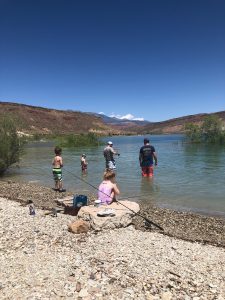 Michelle:
Colorado – United States Air Force Academy
Utah – Beaver Dam Jam
Henderson Nevada – Local Favorite Purple Penguin Snowcone Shack
LasVegas – Silverton Casino
Las Vegas – Bass Pro Shop
Henderson Nevada – Chef Fleming's Bake Shop
Las Vegas – Sunset Park
RVshare: Was a Route 66 trip always on the bucket list / what about Route 66 enticed you to enter?
Michelle: We were originally going to do the Route 66 trip because we have wanted to do it but the weather made us go up north through Missouri, Kansas, Colorado, Arizona, Utah, Nevada.
RVshare: Did you use our website or blog to learn more about RVshare/RVing before your trip? Did you find it helpful, if so?
Michelle: Yes we used the website, it was helpful!
RVshare: What can we do to provide a better experience for future winners?
Michelle: It was a great experience and I would not change anything. Thank you so much for the opportunity!
We're glad you had fun, Michelle. Thanks for letting us live vicariously through you! Route 66 will always be a giveaway to remember for all of us. We can't wait to see where we go next!