Trips to Take Based on Your New Year's Resolution
Travel Inspiration
Last updated on July 12th, 2022. Originally published on January 19th, 2021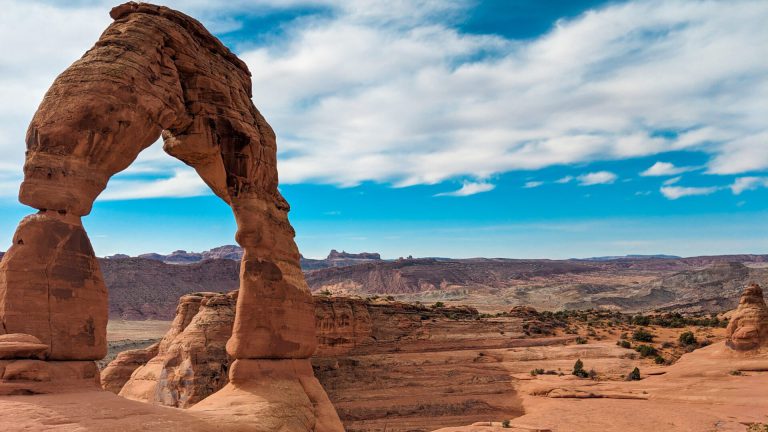 Trips to Take Based on Your New Year's Resolution
The new year is always coming, and that means it's time to start planning some trips in your RV. That said, there are so many options, many can be left feeling overwhelmed. This is where your new year's resolution can come into play. Yes, you read that right, you can actually plan your travel adventures around your resolution. 
If you're going to be traveling as you try to meet your goals for the year, why not choose destinations that will help you stick to your resolutions? Whether you're hoping to lose weight, get out of debt, or something else entirely, we're betting there is a perfect destination for you. 
Below are some of the most common new year's resolutions and the travel destinations we think match up with each.
Get Active
Boulder, CO
Are you hoping to be more active in the new year? There are a lot of awesome vacation destinations that can help out with this, and choosing just one was difficult. We finally settled on Boulder, CO because we feel like it offers a good mix of nature recreation and active city life, so every type of traveler could find some way to get in some exercise while visiting. 
On top of all that, Boulder is an excellent RVing destination with plenty of RV rentals and campgrounds available. All in all, we'd say these things make Boulder a pretty solid choice for those looking to take an RV trip that allows them to get more exercise while having fun.
Eat Better
Atlanta, GA
Maybe you were planning to start eating better in the new year. If this is the case, RV travel is perfect for you because it means you'll be able to bring your own food along and cook your own healthy and delicious meals.
All that said, sometimes it's nice to eat out while on vacation, even if you do have your own kitchen with you. For this reason, we recommend that those who are focused on healthy eating visit the city of Atlanta, GA. Surprisingly enough, this southern city has a higher percentage of healthy restaurant options than any other city in the US. These awesome eateries plus the many attractions found in Atlanta, make this city an excellent vacation destination choice.
Head Outside
National Parks
Looking forward to spending more time outdoors, connecting with nature and soaking up sunshine? If that is the case, we highly recommend planning a trip to one of our country's many national parks.
These parks feature some of the prettiest natural sites and best outdoor recreation around, and because many national parks have their own campgrounds, they make awesome RV destinations. Best of all, national parks are scattered all over the US, meaning you won't have to travel too far to find one, and can likely plan multiple trips to national parks.
Connect With Family
Walt Disney World, Florida
If your goal is to connect with your family and make sure you end the year as a tighter unit, a visit to Walt Disney World might be in order. While this is far from the most budget friendly option out there, it is definitely a magical place that caters to families and makes a point of creating experiences that people of all ages can enjoy together. 
In addition to being an amazing vacation option for bringing families closer, Disney World is also amazing for RVers because they have their own campground. Fort Wilderness caters to Disney-loving RVers and features a boat that goes directly to the magic kingdom, Disney movies under the stars, a themed pool with a slide, and more.
Save Money
San Antonio, TX
Disney World is great, but if your resolution is to save money, San Antonio is where you should be headed, Not only does this amazing city have a rich history and lots of delicious food, it also has an incredibly low cost of living and a surprising number of free attractions, making this an ideal spot for those looking to have fun on a dime.
The camping in San Antonio proper is a bit limited, but there are tons of awesome options in the surrounding areas. On top of that, because San Antonio is so far south, this is even a good winter destination, meaning you could plan to take your RV vacation right away.
Learn a New Language
Baja, Mexico
Another excellent winter RV destination is the Baja. Additionally, this is a great place to go if you plan to learn a new language this year. Here, it's impossible not to immerse yourself in Spanish, something that can be challenging to English speakers, but will help them learn the language more quickly. 
Meet New People
A Caravan
Meeting new people is always a good goal to have. After all, you can never have too many friends, and good relationships are what life is all about. While you can definitely make new friends at home, traveling as a part of an RV is a great way to make friends with likeminded people. No matter where your caravan goes, you're going to go through all kinds of adventures with the people you travel with, something that forces you to work together, make memories together, and become very close very quickly.
Not sure how to join an RV caravan? There are actually all kinds of groups that put together such trips. Clubs such as Escapees and campground membership companies like Passport America will host caravans from time to time. There's also the option of adventuring with an RV caravan company such as Adventure Caravans or — if you'll be traveling with kids — Family RV Caravans.
Gain New Knowledge
Chicago, IL
Another fantastic resolution? Intentionally seeking out new knowledge every chance you get. Knowledge is power, and we should all make a point of learning something new everyday, including when on vacation. Fortunately, there are plenty of amazing vacation destinations that allow visitors to do just that. Our favorite? Chicago, IL.
Chicago has a whole host of awesome museums that make learning a fun experience for visitors of all ages. On top of that, many of these are included on reciprocal museum passes, making them affordable.
We love visiting the Shedd Aquarium to learn about ocean life and the Field Museum to check out fossils and ancient artifacts. Meanwhile, Adler Planetarium is the perfect place to dive into exhibits about space, and the Museum of Science and Industry is like a gigantic amusement park for the mind.
See More Places
US Road Trip
Perhaps your new year's resolution was to travel more and see more places. If this is the case, any one of these destinations would be just fine. However, a multi-stop road trip would be even better, as it would allow you to hit multiple places in a single trip while really getting your adventure fix.
Whether you choose an east coast trip, a west coast adventure, or a cross country road trip, you're sure to have an absolutely amazing time seeing the good ol' USA. Best of all, when you take an RV on your trips you can travel in comfort no matter where you decide to land for the night!
Ready to book a rental RV for your new year's resolution trip of a lifetime? Check out the countless RVs available right here on RVShare, pick one that suits your needs, and get ready to tackle those goals and aspirations!