Travel Inspiration
June 4th, 2019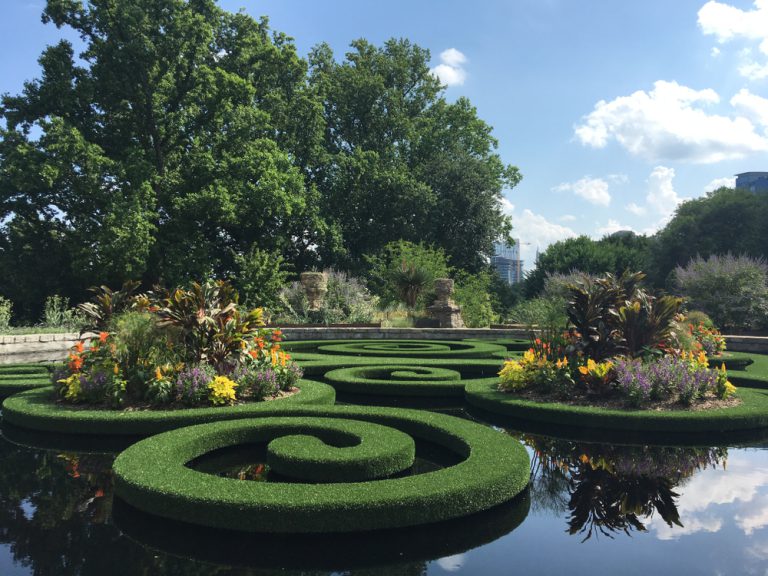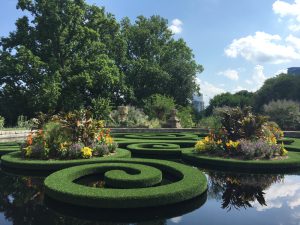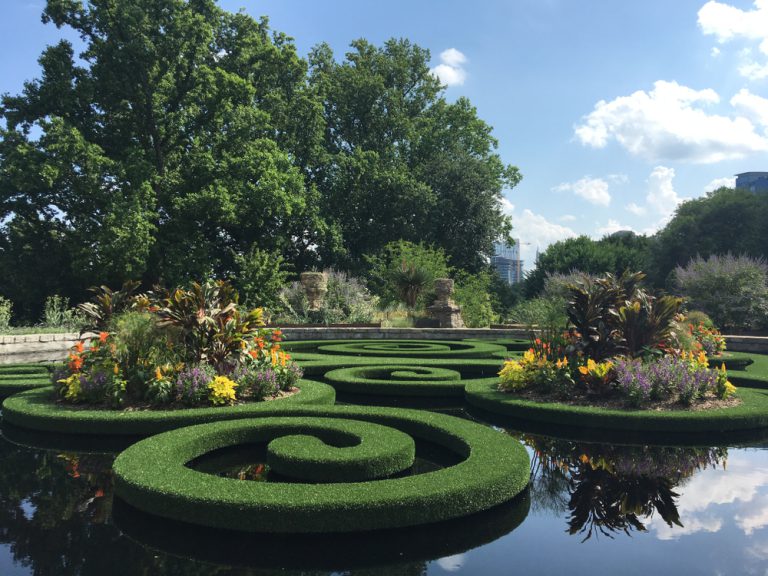 There's nothing quite like the experience of wandering through a public garden. Usually situated in otherwise-dense urban areas, these well-maintained landscapes can help you escape into nature without necessarily getting way off-grid. Plus, they can amass large collections of different types and species of flowers and plants in one condensed area, making them an invaluable tool for those who are legitimately into botany (aka, plant nerds — you know who you are).
As RVers, we love the opportunity to get outside and experience nature first hand in our many National Forests and other preserved wildernesses. But we also know that sometimes, an urban adventure is what you're after — and you need a little bit of cultivated outdoorsiness to balance all that asphalt.
So we put together this post with some of the most beautiful and impressive public gardens across the states, so you can find your perfect outdoorsy-ish adventure no matter where your next RV trip takes you.
Famous Botanical Gardens and Public Greenways in the U.S.
Lucious roses, delightful daffodils, and all manner of flowering trees and bushes — who doesn't want to take a walk through the garden, especially around springtime?
Fortunately, you've got plenty of options to choose from. Here are some of the most beautiful and famous gardens in the United States.
1. The International Rose Test Garden: Portland, Oregon
A rose is a rose is a rose — except that's not actually true at all. One walk down your grocery store flower aisle will prove that roses have come a long way from their humble origins. And the International Rose Test Garden in Portland is the epicenter of the action, home to more than 10,000 rose bushes of approximately 650 different varieties. (Head to the area in June to see it in its full, blossoming splendor.)
And new ones are being crafted and cultivated every day; samples are sent to the garden from around the world and tested for disease resistance, bloom formation, color, and fragrance. It's scenic science at its best, and it's also tucked away in one of the most-worth-visiting cities in America.
Click here to see RVshare rentals near Portland, Oregon.
2. Wave Hill Public Gardens: Bronx, New York
Nobody needs a break from the rush of the city life more than those who dwell in America's biggest city. Maybe that's why Wave Hill Gardens is so popular: tucked in the otherwise-urban Bronx borough of New York, this 28-acre public garden provides a respite from the hustle bustle.
Along with wander-worthy landscapes and vistas, the park also organizes a host of events and educational opportunities, as well as a charming gift shop and a cafe filled with all sorts of handcrafted delicacies. The space is also available to rent out as a wedding or event venue — and man, what an incredible photo opp that would be!
Click here to see RVshare rentals near the Bronx in New York.
3. Lewis Ginter Botanical Garden: Richmond, Virginia
A sprawling 50-acre campus that's open year-round, Lewis Ginter Botanical Garden is a favorite not just for Richmondites, but for everyone. In fact, it was voted one of the top 10 U.S. botanical gardens by none other than USA Today. You can take a veritable world tour without ever leaving Virginia, traipsing through its rose garden, Children's Garden, Asian Valley, and Cherry Tree Walk. They also host a wide variety of events and offer dining and shopping opportunities that'll rival anything you'll find in town.
Click here to see RVshare rentals near Richmond, Virginia.
4. ABQ BioPark: Albuquerque, New Mexico
Think the desert is devoid of plant life? Think again. ABQ BioPark Botanic Garden proves the theory wrong tenfold, especially when you see it first-hand by wandering its 1.5 miles of walking paths. With displays both formal and whimsical, you'll see exactly how well the high desert climate can support plant life — not to mention the butterflies and birds that also draw visitors to the landscape.
Plus, New Mexico is just about the definition of a hidden gem for RVers. It's home to ample outdoors opportunities including a dozen National Monuments, a few of which are home to some of the oldest Native American ruins in America. Oh, there's also killer Mexican food, but you probably already knew that. Be sure to order it Christmas style; it's a New Mexico tradition!
Click here to see RVshare rentals near Albuquerque, New Mexico.
5. Atlanta Botanical Garden: Atlanta, Georgia
Although directly adjacent to one of the most bustling metropoles in the south, once you step foot on this lush 30-acre property, you'll feel like the city is far away. At the Atlanta Botanical Garden, you'll wander through a variety of different ecosystems as well as one of the world's leading assortments of orchids, before topping it all off with a walk on the elevated pathway through the Georgia forest. It's also got a large collection of prized and rare Chihuly glass.
Come during the winter season, and you'll be in for a treat: the entire park bejewels itself in thousands of holiday lights and unique decorations. (P.S. your humble writer has definitely visited this garden more than once, and would totally be a member if she lived in Atlanta.)
Click here to see RVshare rentals near Atlanta, Georgia.
Famous English Gardens
Think you have to hop across the pond to experience a traditional English garden? Think again! Here's one of our favorites right here on U.S. soil.
6. Old Westbury Gardens: Old Westbury, New York
Long Island has a bit of a reputation — one for wealth, sophistication, and class. So it's no surprise that it's home to Old Westbury Gardens, one of the premier English Gardens in America.
Along with its devastating beauty, this garden also offers historical significance to boot: it's the former estate of John Shaffer Phipps, heir to a U.S. Steel fortune. It's open April through October, but be aware that you will have to pay a fee to enter.
Click here to see RVshare rentals near Old Westbury, New York.
Famous Japanese Gardens
Cherry blossoms, bonsai (correctly pronounced BONE-sigh) trees, and a whole swath of beautiful blooming flowers — they all await at these Japanese Gardens here in the States, no crazy red-eye flight required.
7. Seattle Japanese Garden: Seattle, Washington
The Pacific Northwest has the right climate to foster some beautiful representations of Japanese flora, as evidenced by the lush 3.5-acre urban escape tucked away in Seattle. The Seattle Japanese Garden is home to lush moss, bright azaleas, and the iconic cherry blossoms, but also a variety of Japanese-style architecture including lanterns, bridges, and buildings. There's also a rotating schedule of events and festivals to check out, all right in the Madison Park neighborhood.
Psst — there's also a breathtaking Japanese Garden in Portland, but we didn't want to give one city two spots on our list. Like we said, the Pacific Northwest is killin' it in the public garden game!
Click here to see RVshare rentals near Seattle, Washington.
8. Japanese Tea Garden: San Francisco, California
If you're going to San Francisco, be sure to wear some flowers in your hair… or at least to take the time to traipse through the Japanese Tea Garden, where you'll be greeted not only by blossoms but also with beautiful pagodas, serene waterways, and, of course, as much tea as you can enjoy — with some delicious rice crackers and fortune cookies to snack on on the side, of course.
The Tea Garden is tucked into the broader landscape of Golden Gate Park, home to many other fun diversions like an aquarium, carousel, and sports ranges — not to mention a host of other gardens to visit. In short, this one should definitely have a spot on your to-travel list!
Click here to see RVshare rentals near San Francisco, California.
Where are the Best Public Gardens Near Me?
Even if none of the gardens above are in destinations you'll be traveling to this year, you still deserve to tiptoe through the tulips. Fortunately, the majority of American municipalities have set aside space for greenways and gardens, so running a quick search for "public flower gardens near me" will likely yield some surprising results!
No matter which gardens you end up in, an RVshare rental is an ideal way to combine the freedom of travel with the convenience and comfort of having your very own place to stay. To see rentals available near you, check out our listings today. Your perfect vacation vehicle is waiting!
This post may contain affiliate links.