Prius Camper Conversion: One Man's Journey
RV Owners
April 2nd, 2015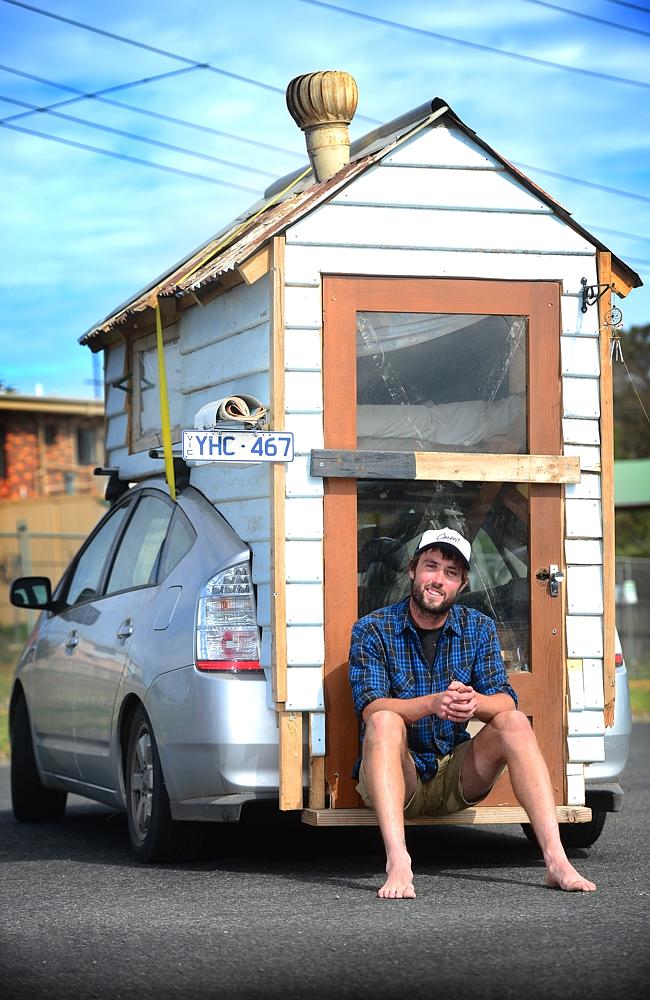 Eureka! He knew he was onto something special. The Meredith Music Festival in Victoria was fast approaching, and landscaper, James Lawler, had no intention of spending the weekend in a tent. Inspired by the popular Tiny Houses that had been popping up on the Internet, as well as around the world, he decided to take matters into his own hands.
Prius Camper Conversion Versus the Tiny House
Tiny Houses have come into popularity, primarily for ecological and economical reasons. They are less expensive than a contemporary, full-sized house, and leave a far smaller carbon footprint. Although they are a quaint alternative to a fifth wheeler or traditional camper, they require a pull-behind trailer, and a vehicle with a capacity to tow.
Several sleek, contemporary, commercially-produced camper conversions are available, to turn many models  of cars into miniature RVs. Although they are designed to fit the vehicle perfectly, they can be pricey. Plus, they aren't nearly as customized or personalized as this bloke's DIY project.
Since James Lawler wasn't planning to live in his creation full-time, he didn't need a Tiny House, and he didn't want the expense of a commercially-produced option. He had a far simpler plan in mind. His intent was to take his economical and ecologically friendly Prius, and build a makeshift camper on it. This would make for an inexpensive, and impressive, way to attend the festival without all of the inconvenience of tent camping. He was ready to get started.
Converting the Prius
Mr. Lawler's first stop was at the local rubbish tip, or garbage dump. There he scavenged for scraps of wood and tin to manufacture his camper. He installed a rusted tin roof for a more Australian appearance, and a letter box sporting the registration plate. He then added a chimney for homey appeal.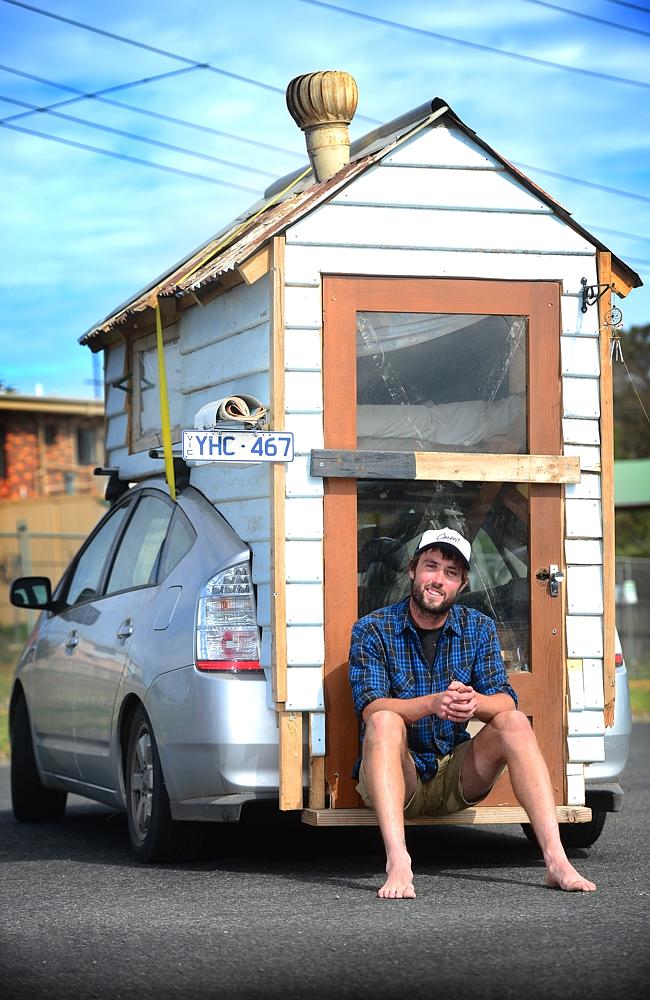 All told, the project cost only $150, and took James Lawler merely a week's worth of work.
Camping in the Converted Prius
Unfortunately for Mr. Lawler, the Australian authorities were less impressed with his creation, than many of his fellow festival attendees were. They declared the makeshift Tiny House to be unfit for road use, fined him, and decreed that it be dismantled. This has inspired the creative landscaper to go back to the drawing board, and devise a Prius camper conversion that would be more watertight, as well as roadworthy by official standards.
Ultimately, this is a tale of "where there is a will, there is a way," with the ingenuity of one man. Tiny Houses and conversion campers come in many shapes and sizes. Creativity and a willingness to think outside the box is what leads one to innovation and new inventions. When taking a new creation on a test-drive, however, it is a good idea to ensure that no laws are being broken. Happy travels!