Travel Inspiration
August 11th, 2019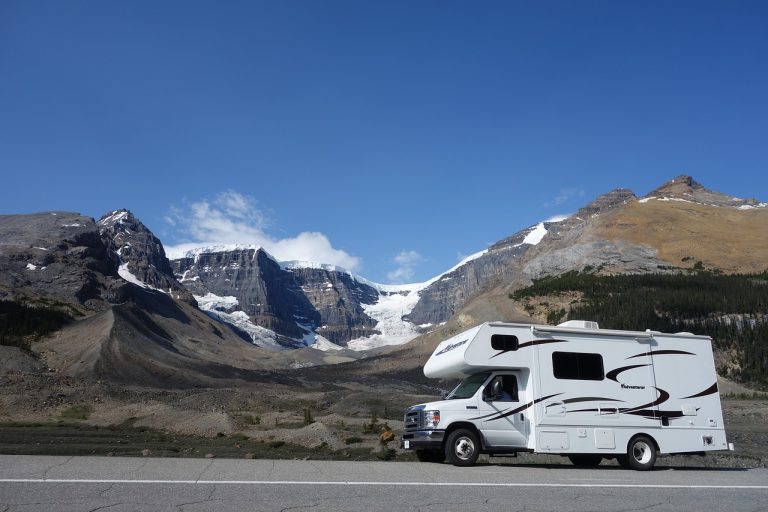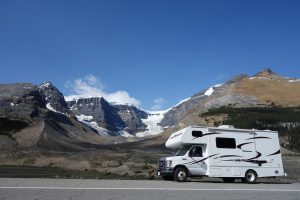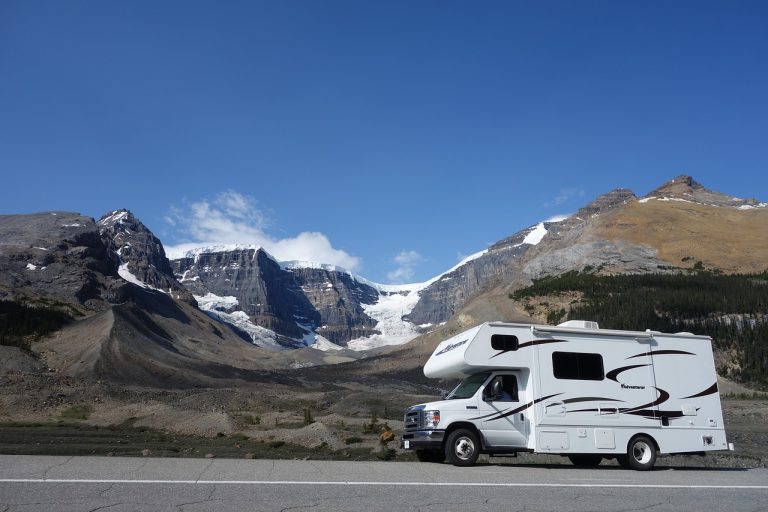 When you travel by motorcoach or travel trailer, home is where you park it — which is exactly why we love the #RVlife so much!
And since you have the option to change what you see out your bedroom window every single day if you want, you might as well pursue some nice views to wake up to.
In this post, we'll walk you through some of the most scenic places to park your camper, whether you're doing a national parks tour, headed for the sea and sand at the coastline, or just heading out somewhere local for a semi-staycation. From scenic skylines to gorgeous gorges and everything in between, here are the views we're looking forward to seeing from our own camper windows!
Beautiful Parks with RV Campgrounds
Think you can't park right on campus at your favorite state, or even national, parks?
Think again. These public grounds often offer the best mix of affordable spots with high-class amenities, making them excellent choices for camping with a view. (Just make sure you make your reservations early! That alluring combination means slots do fill in fast.)
1. Trailer Village – Grand Canyon National Park, Arizona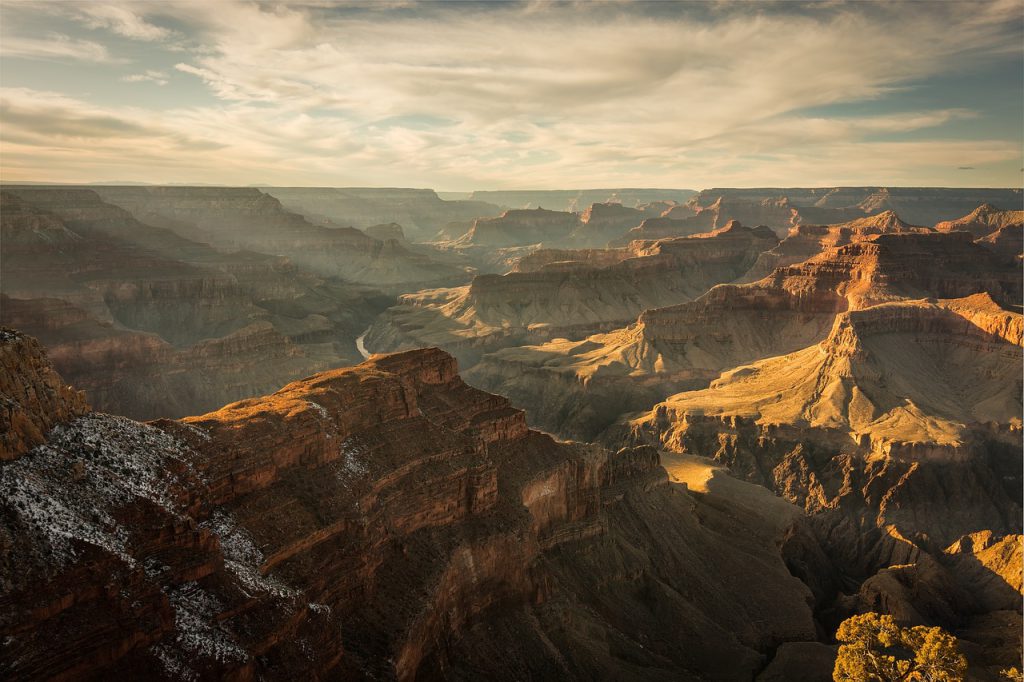 One of the most talked-about national parks in the register, the Grand Canyon is a must-visit for a reason. Seeing how the Colorado River has, with time and persistence, carved away at the red Earth of northern Arizona is an experience that you'll never forget — and which casts even your biggest problems into perspective.
What's more, there's camping right inside the park along the southern rim, and the tree-lined sites are both comfortable and affordable. Trailer Village offers full-hookup sites, and overflow dry camping is available in the surrounding nearby campgrounds.
If you haven't been to the Grand Canyon yet, you'll quickly understand why it's considered one of the most scenic national parks in the country. And when you camp on-site, you'll get to meander out of your rig directly to the rimside… that's not a privilege everyone gets to have!
Click here to see RVshare rentals near Grand Canyon National Park in Arizona.
2. Fancy Gap Cabins and Campground – Fancy Gap, Virginia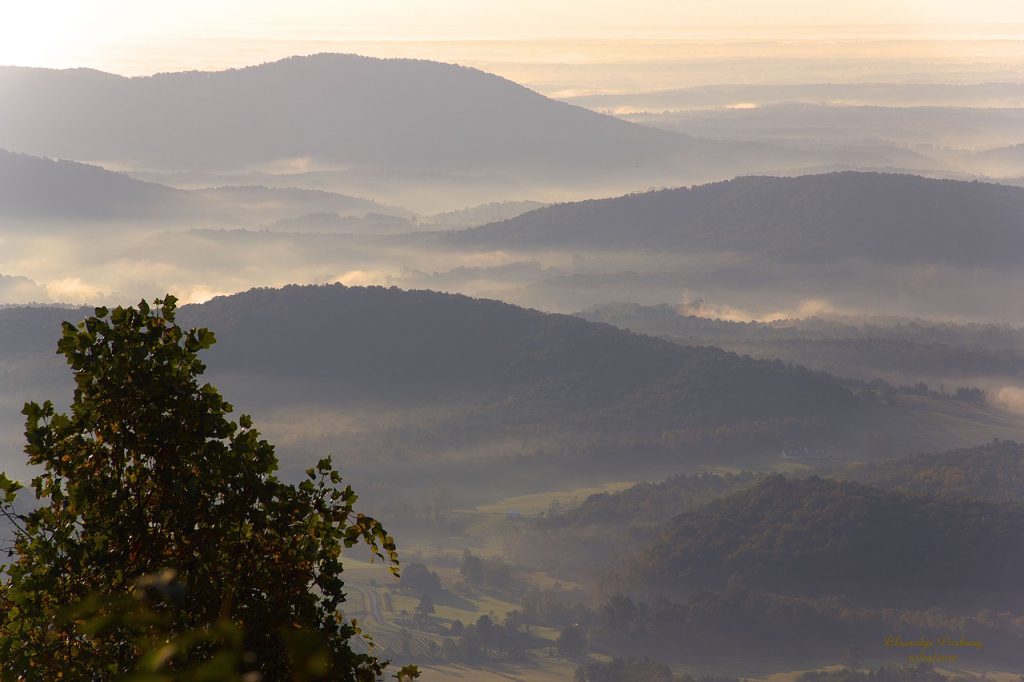 Looking for a fancy place to stay while you explore the Blue Ridge Mountains? Well, it's right in the name of this campground — and the eponymous town nestled into this ridge of east coast mountains, which rightly draw a crowd each and every year. Fancy Gap Cabins and Campground only offers 13 RV sites, however, so be sure you make your reservations early! (If you do get in, you'll be in for a treat: these full-hookup sites service rigs with up to 50 amps of power and include WiFi, a fire ring and a picnic table. There's even an apple orchard on the property!)
Click here to see RVshare rentals near Fancy Gap, Virginia
The Best Skylines in the World
If the mountains are calling your name, check out these stunning scenic campgrounds.
3. Elkmont Campground – Great Smoky Mountains National Park, Tennessee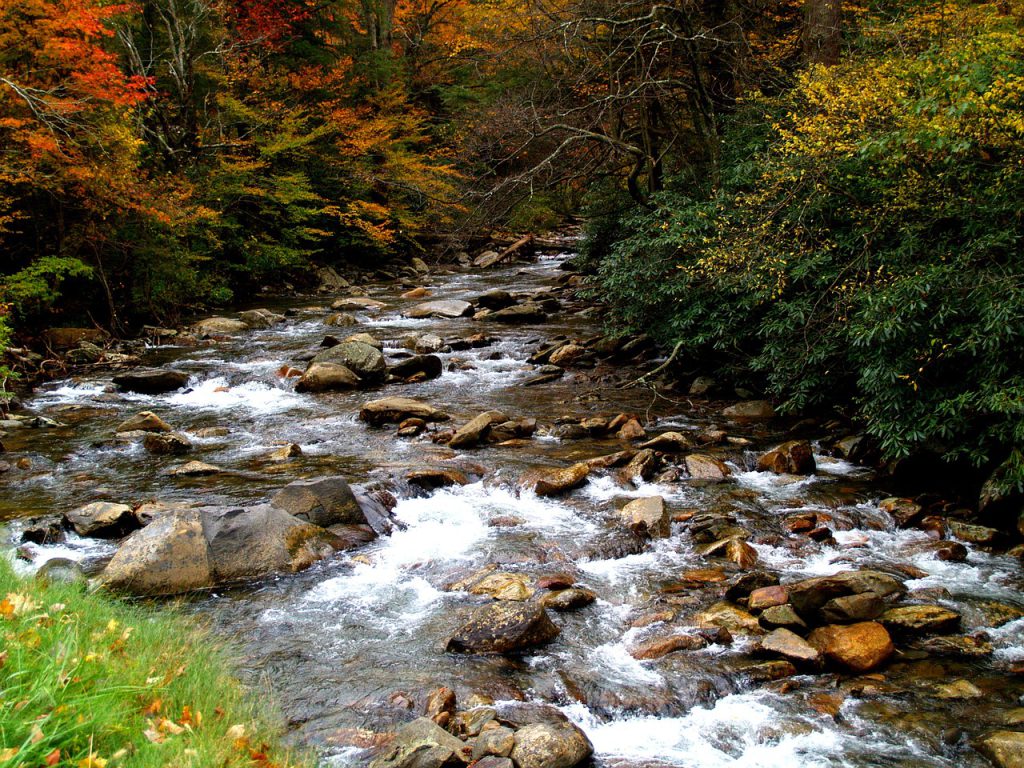 Which national park do you think sees the most visitors per annum?
You'd be forgiven for guessing Yellowstone or Yosemite, but the answer might surprise you: it's actually on the east coast!
There's a reason Great Smoky Mountains National Park sees more visitors than any other national park site, and it's not just because of the free entry. Though, don't get us wrong, that's nice.
It's because this vast and versatile landscape truly offers something for everybody: whether you're looking for a challenging hike, some laid-back bird watching, or even just to listen to the babbling brook flow by as you sip on some moonshine. (Yes, there are moonshine tasting rooms in the nearby gateway town of Gatlinburg, not to mention all sorts of comforting southern eats and entertainment.)
Wondering where to set up camp for the very best scenic views in the Smoky Mountains?
While there are not just one or two but nine different RV-friendly frontcountry campgrounds inside the park, our recommendation is Elkmont. It's the largest and busiest, but it's also close to all the action, and the nearby campground store means you won't have to worry if you forget to bring along some necessities.
Do bear in mind that Elkmont Campground carries some length maximums, however. If your trailer measures more than 32 feet or your motorhome more than 35, instead, head to Cades Cove or Smokemont, where 35-foot trailers and 40-foot motorhomes are welcome.
Click here to see RVshare rentals near Great Smoky Mountains National Park in North Carolina and Tennessee.
4. Manor RV Park – Estes Park, Colorado
Want to wake up in the morning to find yourself in the bowl of the Rocky Mountains? There's no better place to call home base while you explore this stunning chain of peaks than Estes Park, which is just minutes from the entrance to the national park — and filled with all sorts of goodness to discover in its own right. (Yes, including the famous Stanley Hotel, which was the inspiration behind Stephen King's terrifying The Shining.)
Our campground of choice in this gateway town: Manor RV Park, which offers a panoramic view of the mountains nearby as well as streams, towering cottonwoods, and curious wildlife that inhabits them. The park offers nightly, weekly, monthly and summer spaces, so you'll score if you decide to stay a while — and we can't imagine why you wouldn't.
Click here to see RVshare rentals near Estes Park, Colorado.
Most Scenic RV Parks
Here are a few more scenic RV resorts to consider for your next vacation.
5. Bar Harbor Oceanside KOA – Bar Harbor, Maine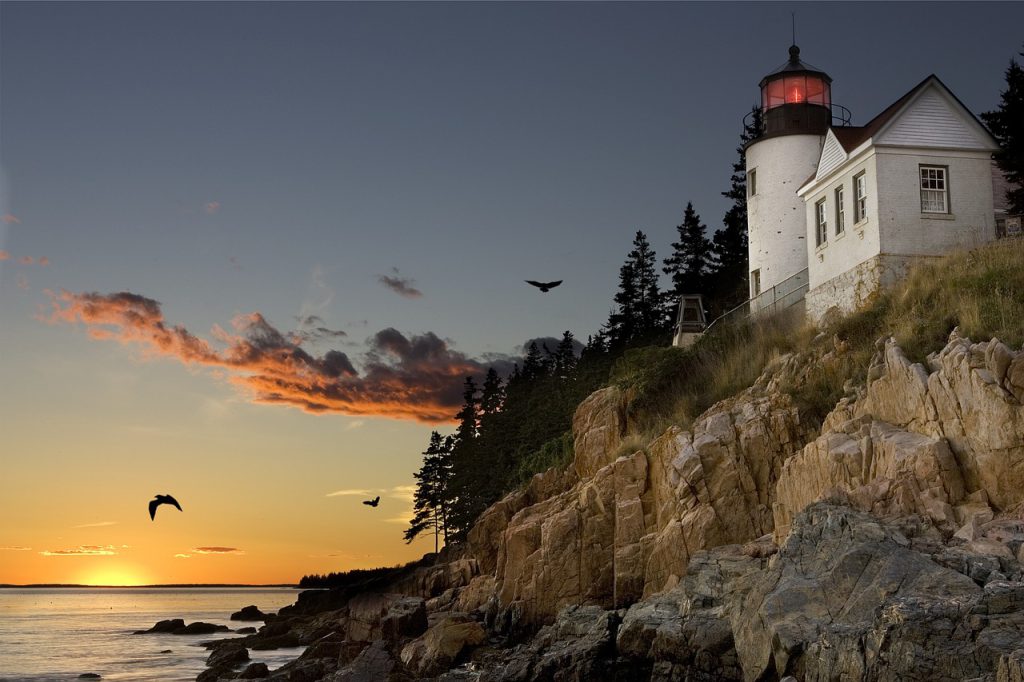 Acadia National Park could easily be characterized as one of the most overlooked parks in the register. Although it doesn't see as many visitors per year as big names like the Grand Canyon, it's just as stunning: granite peaks overlooking craggy shorelines, hiking trails dotted with wild blueberries.
Even if you're not much for the great outdoors, you'll want to swing by Bar Harbor, the park's bustling gateway town, filled to the brim with restaurants, shops, and galleries. And when you do, this KOA is the perfect place to set up camp: many of its generously-appointed campsites offer ocean views, and the park's vast menu of amenities includes on-site conveniences like basketball courts and a restaurant as well as a free island shuttle to help you get out and explore.
Click here to see RVshare rentals near Bar Harbor, Maine.
6. Camp Richardson – South Lake Tahoe, California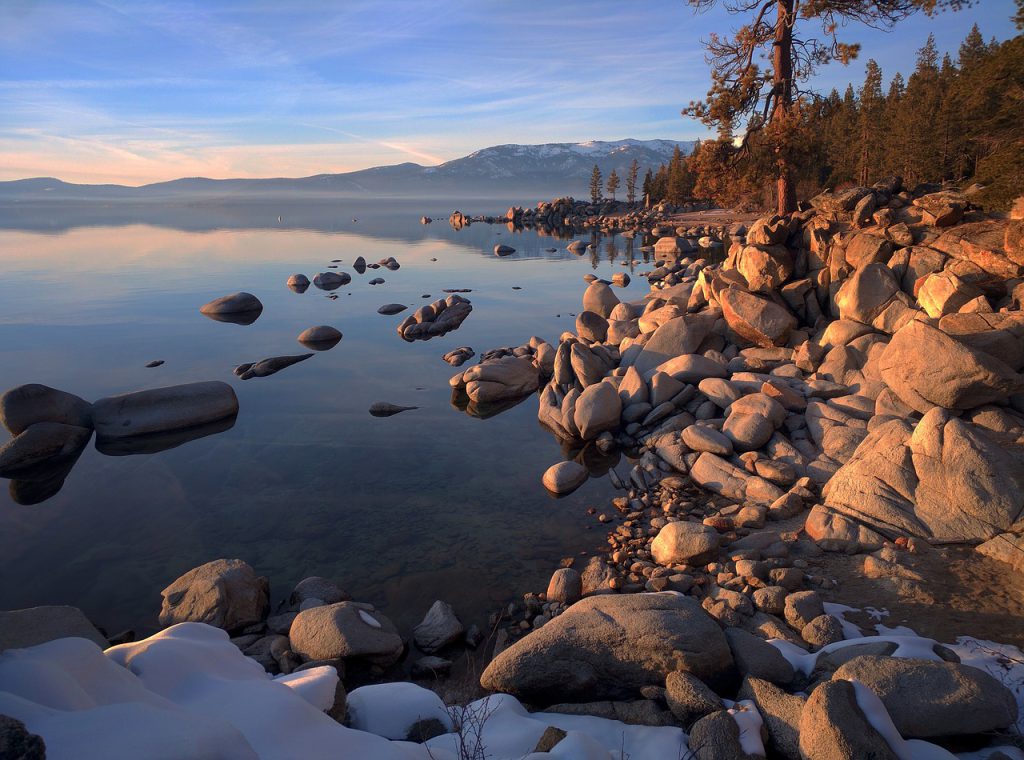 Whether it's skiing the slopes in winter or waterskiing over the summer, Lake Tahoe is a popular destination for west coasters of all stripes — and some east coasters make the trek each year, too. If you're looking for an amazing RV campground while you're in town, we recommend South Lake Tahoe, California's Camp Richardson, which offers more than 100 RV-friendly sites, all of which are equipped with picnic tables and fire rings and most of which offer at least partial hookups. There's also a dump station on the property, and campers can utilize all the resort amenities offered to visitors: multiple on-site restaurants and eateries as well as the Mountain Sports Center and marina.
Click here to see RVshare rentals near South Lake Tahoe, California.
7. Teton Peaks Lodge & RV – Tetonia, Idaho

Don't get us wrong: Yellowstone is awesome. But Grand Teton National Park is so often overlooked in its honor, and it's definitely not a park you want to miss out on.
For sweeping views of the peaks it's named for, we recommend heading not to Wyoming, but neighboring Idaho, where you can stay at Teton Peaks Lodge & RV in the aptly-named town of Tetonia. The park offers 22 generously-sized RV sites, 16 of which have full hookups. There's also an easily-accessible bath house, game room, and laundry facilities, as well as complimentary Wifi. (Not that you'll be spending too much time on your screens when you've got that view!
Click here to see RVshare rentals near Tetonia, Idaho.
Where are the Best Views Near Me?
Still looking for parks in your area with beautiful scenery or wondering, "Where are the nice views near me?"
The good news is, America is nothing if not beautiful — so no matter what corner you call home, chances are there's an incredible vista somewhere nearby! We recommend scoping out state parks in your area for affordable camping that also offers stunning views and modern conveniences. You might be surprised by how much beauty has been lurking in your own backyard, so far undiscovered!
This post may contain affiliate links.