RV Owners
April 17th, 2015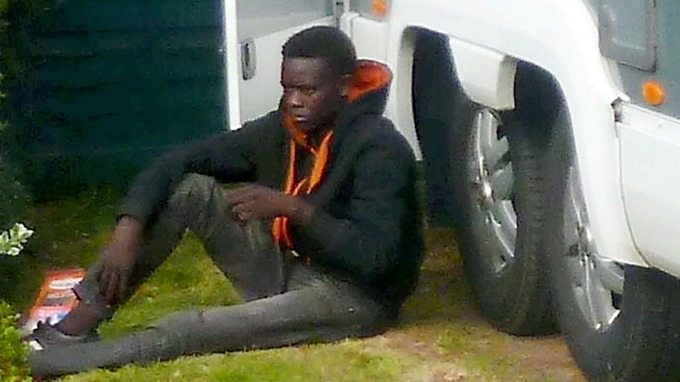 When traveling in an RV, sometimes even the best-laid plans can go array. For example, weather can be unpredictable, and the terrain may be bumpy. Occasionally, unexpected stowaways turn a pleasant get-away into a nightmare. Many an occupant has had to engage in active warfare against rodents, roaches, or ants that have infested his or her motorhome while in a rustic campground. What if, however, the intruder isn't a family of mice or an army of ants, but another human being? This is the story of one family's experience of encountering a motorhome stowaway, upon arrival, after their European adventure.
Getting More Than They Bargained For
Motorcycle enthusiast, 50-year-old Paul Coles, and his 22-year-old daughter, Joanne, had been eagerly anticipating their bike tour of the landlocked European country, Andorra. For comfort and convenience, and to ultimately make the trip more enjoyable, they decided to rent an RV, rather than camp or take rooms in an inn.
With a bit of research, they were able to rent a Swift Kontiki motorhome from its owner, Teresa Tyrer (of Ashford, Kent), and began their several-hour journey to Andorra.
The Trip From Andorra to Calais
The mountainous terrain in Andorra typically makes it a tourist destination for skiers. Fairly isolated, the majority of the roads are rustic and unpaved. This scenic environment is what drew the Coles; it was a perfect place to tour by motorcycle.
There are no ports, railways, or airports in Andorra, and the only way in and out is by car or bus. Furthermore, it has only two major roads, one ending in Spain, and the other ending in France. At the conclusion of their holiday, the most direct route to return from Andorra to Ashford, Kent, was for the Coles to drive to Calais, France, and cross the English Channel. Between France and Great Britain, the shortest distance is the line between the English Channel and the North Sea, known as the Dover Straight.
To return the Swift to Teresa Tyrer, in Ashford, the Coles had to board a ferry at Calais, France, in route to Dover. Depending on which company they used, it would depart, as frequently as every half hour, to merely nine times per day. In order to maintain their schedule, Paul and Joanne left Andorra at 3 a.m. to drive nearly 11 hours to meet the ferry, which would take 90 minutes to get to its destination across the Straight.
An Unexpected Passenger Emerges
The most memorable thing that happened to them occurred upon their return. After completing their trip, Coles and his daughter drove the Swift back to Teresa. As they were unpacking the RV, a hand and face emerged from underneath. "It was a bit of a shock!" claimed Paul. "We were unloading, and suddenly this face appears between my legs."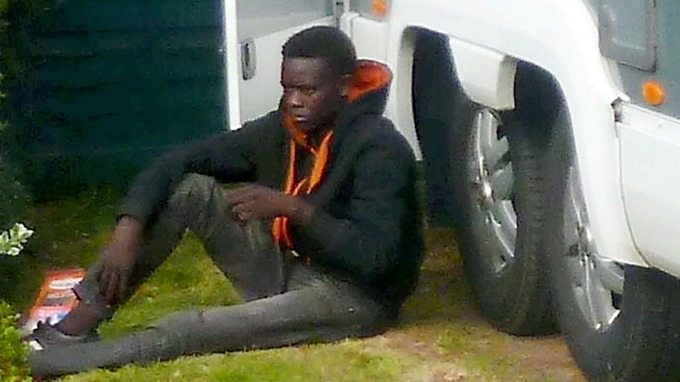 A young, male immigrant climbed out from beneath the vehicle. As Teresa telephoned the authorities, Mr. Coles offered a sandwich and glass of water to the exhausted man who, according to reports, spoke Arabic.
The suspected illegal immigrant made no attempt to escape, when the authorities arrived. He merely wept, as he was remanded into the custody of Home Office officials. "The man was collected and transferred to the Home Office Immigration Enforcement for them to take any further action," stated the Kent police.
An Unusual Mode of Transportation
Apparently, the motorhome stowaway rode in the style made famous by Robert De Niro's fictional character, Max Cady, who was the villain in the 1991 Martin Scorsese remake of the motion picture "Cape Fear". In the movie, Cady follows the family he has been tormenting, to their destination, by tying himself to the chassis of their car.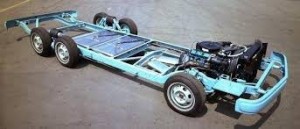 Since the stowaway in the Coles's story emerged from underneath the RV, it was suspected that he had tied or belted himself to the chassis–similar to the one pictured above–as well. Paul was quoted as saying, "He must have tied himself on, because I don't think he could cling on for that long." The trip was over 12 hours.
Safety Tips
Although this situation ended peacefully, it is still a good idea to take precautions. Not every stowaway is as seemingly harmless as this individual. It is generally advised that it is far easier, and better, to avoid unwanted passengers than it is to survive them.
1. Always be aware of your environment. Avoid the following:
Bad neighborhoods.
Rural areas or wooded areas that are narrow, dark at night, and difficult to navigate.
Isolated areas, such as empty parking lots, dead end roads, and alleys.
Overly congested areas that make it easy for suspicious behavior to be overlooked.
Any area where you might have difficulty exiting.
Make sure to think one step ahead while traveling. Entering any of these may leave you vulnerable to people who know the area better than you.
2. Park in well-lit places, and be aware of people lingering nearby. There is a reason loitering is discouraged.
3. Look and listen. Check the "basement" before locking the compartments. Check the interior. Check under the vehicle.
2. Always keep the vehicle fully locked–doors, windows, and basement hatches–when away from it, as well as while sleeping.
By following these tips, you can ensure that you are fully aware of everyone you are escorting across county, state, or national borders.
In Conclusion
As the man was led away, Teresa empathized, "You've got to feel sorry for him. He's only young and it's just a shame they are prepared to do things that are so dangerous." With the obvious language barrier, there was no way to know at what point the young man boarded their vehicle. Had he ridden all the way from Andorra? Perhaps he had hitched on while they were crossing the Dover Straight. This story had a safe and relatively happy ending, but not all incidents involving unwanted travel companions resolve as well. With prudence and proper attention to your surroundings, you increase your chances of arriving at your destination happy, healthy, and safe from harm.