RVing at Lake Superior
Travel Inspiration
July 23rd, 2017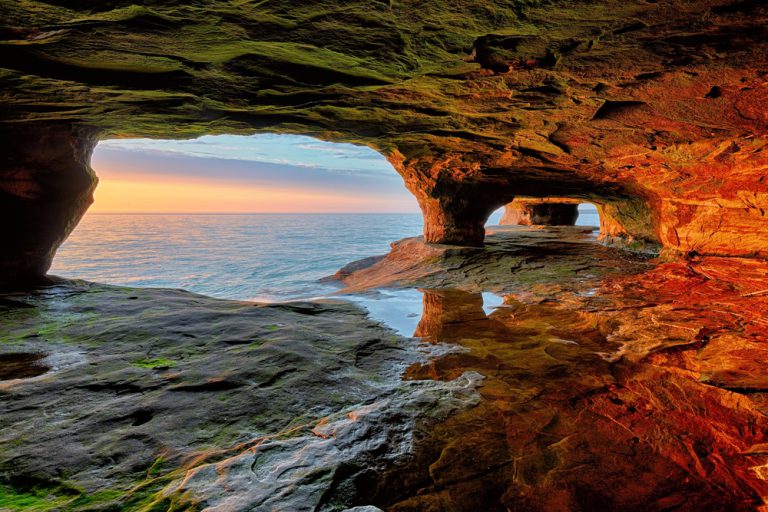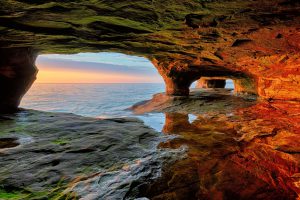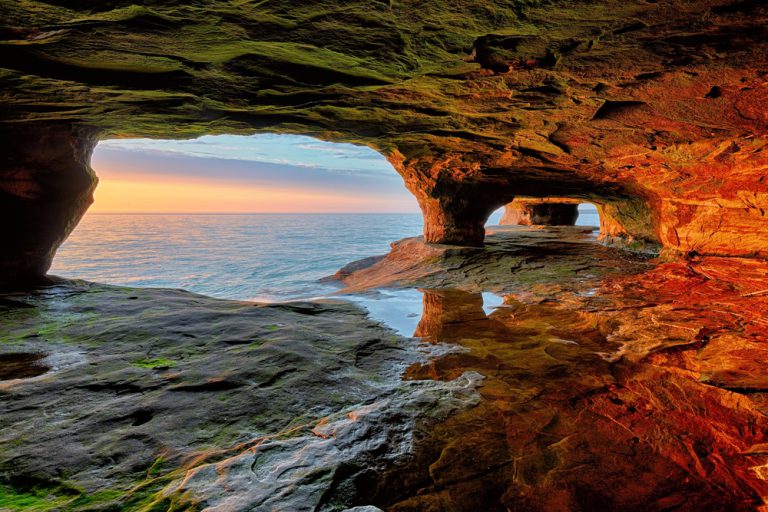 Looking for an RV trip that's simply, well, superior?
If the Great Lakes region is on your horizon, don't miss out on the stunning campgrounds surrounding the biggest of the five.
Lake Superior is the largest freshwater lake by surface area — not just in the United States, but in the world. That means a whole lot of opportunities for perfect days spent swimming, fishing, kayaking, canoeing, and relaxing by the water side!
A visit to Lake Superior also brings tons of other chances for outdoor fun and exploration, from hiking in the scenic woods along its rim to spotting some of the many unique plants and animals that inhabit the region. Its waters hold upwards of 80 different species of fish, ranging from carp and trout to salmon and perch, and a glance at the sky could reveal one of dozens of varieties of hawks, loons, owls and woodpeckers. According to LiveScience, there's even a small population of endangered whooping cranes that live along the lake's north shore, which is one of only two crane species remaining on the continent. And getting to see one would be pretty exciting — "As of 2017, there were only 483 individuals in the wild across North America, according to the International Union for Conservation of Nature," says the website.
Plus, this massive lake has shoreline in Michigan, Minnesota, Wisconsin, and Ontario, Canada. That means it's a feasible destination for a whole slew of midwestern travelers. Heck, you could even make your Lake Superior camping trip into a full-on circle tour!
But how do you find the best camping near Lake Superior? What sites and shorelines should you definitely not miss?
Don't worry. We've got you covered.
Campgrounds on Lake Superior
Camping along Lake Superior is a popular summer travel activity, so plenty of campgrounds have sprouted up across all of its many shorelines. You might decide to stay in a luxurious RV resort campground filled with tons of extra amenities, or go a little bit more rustic with a state park or forest campsite. Camping grounds of both varieties are available in each of the lake's bordering states, as well as in Canada.
Lake Superior is also home to the famous and stunning Pictured Rocks National Lakeshore, which is located on its southern shore in Munising, MI (within the state's Upper Peninsula). With over 100 miles of trails through an ancient and beautiful hardwood forest, this park offers some of the best camping near Lake Superior — whether you're looking to get out on the water or stay on dry land. You'll see sandstone cliffs, sand dunes, waterfalls, and beaches along the park's 40 miles of Lake Superior shoreline.
But even though Pictured Rocks might be the most famous Lake Superior camping destination, it's far from the only one.
Here are some of our other favorite spots for camping along Lake Superior.
Camping Lake Superior
Another popular Lake Superior travel area is on its north shore, specifically in the northern and eastern reaches of Minnesota. The north shore boasts a huge collection of campgrounds, many of which are located near the popular metros of Silver Bay and Two Harbors, MN.
For example, many campers flock to Cascade River State Park, located just an hour north of Silver Bay in Lutsen. Although it might not be the biggest park in the country at 118 acres, it more than makes up for its size in beauty: campers will be greeted by the stunning sites of black volcanic rock and waterfalls, not to mention the iconic lakeshore beaches.
The park offers about 40 RV sites, a select number of which are even available in winter. Although not all of them have full hookups, they are built to accommodate RVs of up to 35 feet in length.
A half an hour south you'll find Temperance River State Park, which is a great alternative if all the sites at Cascade have already filled up during your travel time. Its 50+ RV-friendly campsites are also able to accommodate larger vehicles of up to 60 feet in length.
When you're not relaxing at the campground, you'll find tons of things to do across the Minnesota north shore area. You might go rock hunting at one of the many agate beaches or visit the Lake Superior Maritime Center in Duluth to learn more about the lake's fascinating history and culture. While you're there, don't miss the aerial lift bridge, where huge counterweights work to allow ships to pass into the harbor.
Lake Superior RV Camping
If neither Michigan nor Minnesota have your heart, not to worry: There's plenty of other camping on Lake Superior available in Wisconsin, and even in Ontario, Canada.
Wisconsin boasts the Apostle Islands National Lakeshore, which is a collection of 21 islands covered in historic lighthouses and sandstone caves. Not only is camping available in the park on several of its many islands, but there are also options on the mainland such as Point Detour Campground and the campground and marina at Buffalo Bay.
If you've got your passport handy, why not head north to see the lake from the Canadian side? Ontario's got some of the best lakeshore views, including the world-famous Thunder Bay.
You can cross the border through Minnesota by going north on 61 through Grand Portage. Well-reviewed campgrounds in the Thunder Bay area include Chippewa Park, Thunder Bay KOA, and Pass Lake, which is just outside of Sleeping Giant Provincial Park.
If you continue to travel northeast, there are also campgrounds further up near Nipigon Bay, overlooking the lake's northernmost islands. On the eastern shore, you'll find Canada's Pukaskwa National Park, which offers miles of backcountry hiking trails as well as water-based activities and birdwatching.
Camping Around Lake Superior
No matter where along Lake Superior's 2,726 miles of shoreline you find yourself, you're bound to have an incredible adventure exploring this beautiful natural phenomenon with your family. So sit back, relax, and don't be afraid to stick your toes in — unless you're making the journey in the winter!