RVing at Lake Erie
Travel Inspiration
July 5th, 2017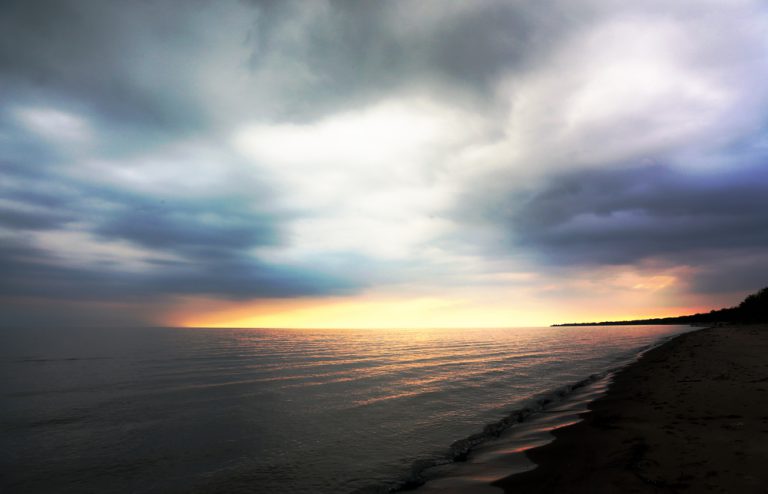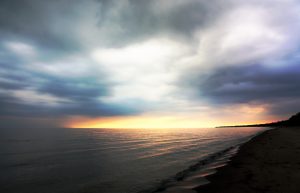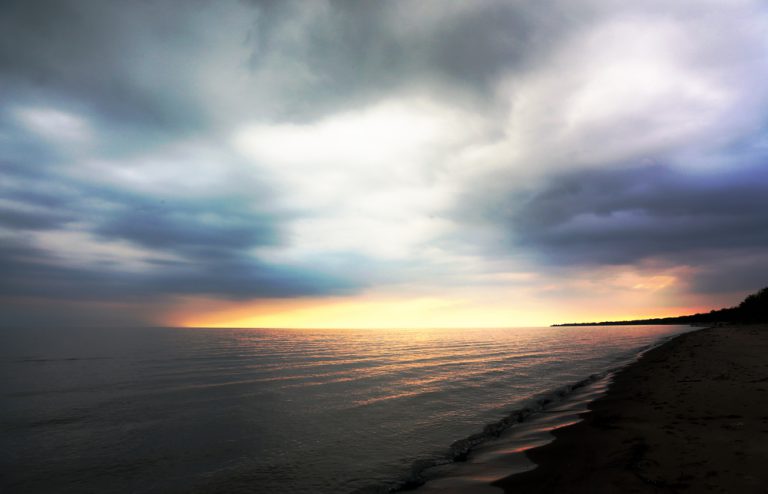 If you're ever feeling landlocked in the midwest, look no further than the Great Lakes to cure your claustrophobia.
Sure, these massive bodies of fresh water might not quite be oceans… but salt stings your eyes and corrodes your RV anyway, right?
For residents of Ohio and Pennsylvania, Lake Erie provides a great (get it?) escape from terrestrial life. Not only can visitors swim, fish, boat, canoe, and kayak on its waters, but they can also relax, hike, and simply take in nature at the many beaches along its shore.
Furthermore, Lake Erie is a well known destination for divers eager to discover one of its many shipwrecks. According to one estimate, it may hold as many as 8,000!
Still others keep their nautical interests above the surface, sailing on historically accurate tall ships and learning what life was like for the sailors of yore.
All of which is to say, Lake Erie is a fantastic destination for RV camping. Whether your family is curious about history and culture or simply looking to unwind, these waters will calm your soul and enrich your mind.
Here's your quick guide to getting set up for your dream Lake Erie RV vacation.
Lake Erie Camping
First things first: You need an RV.
OK, you could do your camping trip in a hotel room or tent… but considering you're here at RVshare's blog, we're going to assume you're looking to step it up a notch!
If you don't already have a rig of your own, there are many RV dealers in the Lake Erie area that offer short term rentals. Cruise America, which is a large, nationwide rental franchise, has a branch just outside of Cleveland, and there are a few other smaller, private vendors to choose from as well.
You can also take a look at the listings here on RVshare for rental vehicles in your area. Not only are privately-owned rentals generally more affordable (since their owners don't have to foot the expensive overhead cost of running a business), but they're also often better kept and homier, too. After all, they're actually used by real families for real vacations!
No matter which rental dealership or agency you choose, and whether you decide to rent a rig at your destination or drive from home, always make sure you ask for a fully-inclusive price quote before you sign the paperwork. Especially if you'll be traveling some distance, you don't want to end up getting hit with the expensive mileage fees some dealerships charge — especially since they're not usually included in the advertised rate. You might also be responsible for a hefty security deposit, or other extraneous charges.
Alright, got your rental all set? Let's move on to what to see at Lake Erie!
Lake Erie Campgrounds
Since it's such a popular destination, Lake Erie boasts a ton of RV parks, resorts, and campsites. You can find a variety of campgrounds in both Northeast Ohio and Northwest PA, all along the lake's shoreline.
Narrowing down which campground is right for you and your family might seem daunting at first. There are simply too many options to choose from! To start, check out Akron Canton Jellystone Park to get an idea of what is in the area.
But keep in mind that not all campgrounds are created the same.
Since many people go to Lake Erie on holiday, it offers many resort-style campgrounds that include pools, rec rooms, and other activities. For instance, the Erie KOA Holiday campground is just a few miles east of Cleveland, and is one of the most popular campgrounds in the area because of its long list of amenities.
Although KOA is a nationwide chain with many branch locations, there are also a variety of smaller, privately-owned camping resorts around Cleveland, OH and Erie, PA. Generally, these types of campgrounds feature large pull-through campsites with cement paving or gravel to make parking and leveling your rig as simple as possible. They also have full electrical, water, and sewer hookups.
However, those generous amenities do come at a price. In peak season, privately-owned campgrounds in this area can cost as much as $50 per night or even more, especially if you find one that offers beach camping.
Of course, if you and your family will utilize all those extras, that price might sound just about right to you. But if you're mostly going to be using your RV for sleeping — and spending the majority of your time outdoors, enjoying the lake itself — a public campground might make more sense.
Lake Erie State Park Camping
There are a variety of state parks that surround Lake Erie, several of which allow camping.
Lake Erie State Park is one of the most popular, and is actually located in far western New York. Plus, its rates start around $25 per night, or about half of the cost of the fancy resort campgrounds.
Although the price is lower, this public campground does still have hookups ready on most of its RV campsites. You can also take advantage of its built-in grills, public washrooms and showers, playgrounds and pavilions.
A few of the other state parks with RV camping in the area include East Harbor State Park, which is located in northeastern Ohio, Presque Isle State Park in Pennsylvania, and Kelleys Island State Park, which is also known as Erie's "Emerald Isle." As with other public facilities, rates at all of these campgrounds will usually be lower than the ones you'll find at privately operated alternatives, and you'll still have all the amenities you need.
Aside from fishing for perch, smallmouth bass and walleye or exploring its waters both on the surface and underneath, make sure you take a trip into one of the lake's surrounding cities while you're in the area to experience some fantastic food, entertainment, and culture. Cleveland is well known as the home of the Rock & Roll Hall of Fame, just for starters, and Buffalo, Erie, Toledo, and Detroit all have their own unique set of attractions.
But no matter which side of the lake you're headed to, don't forget the best part: You'll have your very own cozy bed ready and waiting for you when you get back to your rig in the evening.
Enjoy Lake Erie!