Travel Inspiration
August 20th, 2019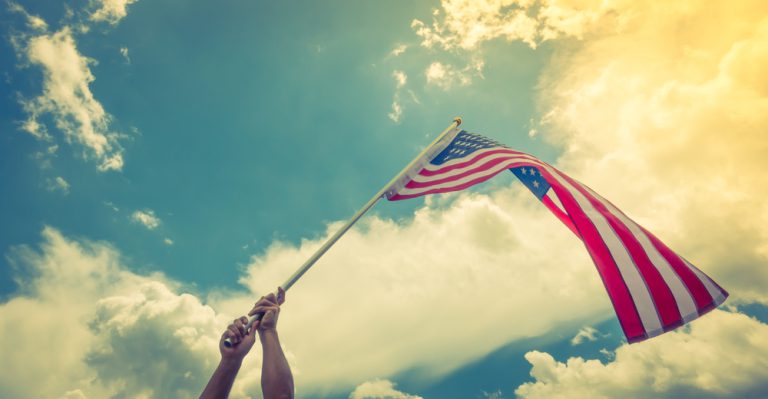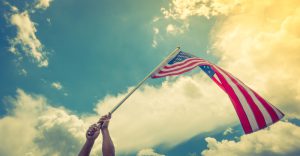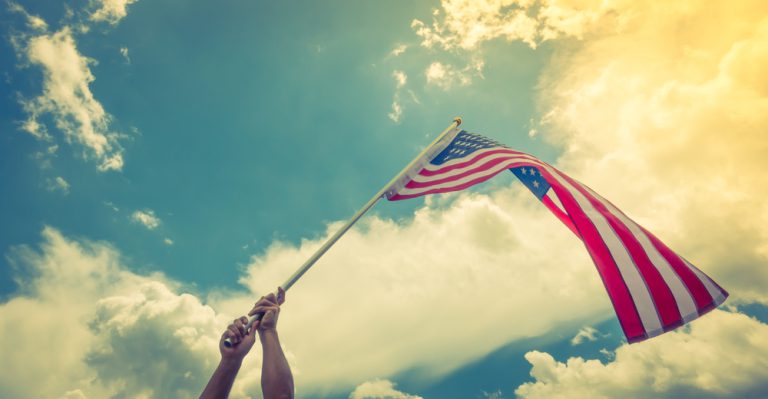 It may be the unofficial end of summer, but Labor Day is still cause for celebration — because it's also the perfect excuse for a trip! There's nothing like a three day weekend to soften the blow of resuming the school year, and anyway, who needs too much reason to get out there and go exploring, anyway?
Of course, there is the issue of figuring out where you're going to go, especially with such a limited time frame. And once you have a destination (or three) in mind, you've also got to figure out how, exactly, you'll be getting there.
Fortunately, we're here to help make it all just a little bit easier! In this post, we'll walk you through some of our favorite Labor Day vacation ideas, and we'll also give you the tools and tips you need to plan an unforgettable Labor Day vacation.
Labor Day Travel
Before we dive into specific Labor Day trips and what you need to know to make them happen, let's back up a few steps. Why do we celebrate (and travel on) Labor Day in the first place?
Labor Day is a tradition dating back to the late 19th century in America, and it's meant to honor the American labor movement and all the advancements our workers have made to "the development, growth, endurance, strength, security, prosperity, productivity, laws, sustainability, persistence, structure, and well-being of the country," per Wikipedia. (That's a whole lot of advancements, huh?)
Oregon was actually the first state to recognize the date as a public holiday, and today, it's a Federally-recognized public holiday that the majority of employees enjoy as a day off. Many other countries also celebrate their workforce in a similar fashion, including Canada and more than 80 countries which celebrate International Workers' Day on May 1.
Labor Day weekend getaways and trips became popular, then, because… well, people could take them. Whenever you get a day off work, especially on the tail end of a weekend, it's a great excuse to get out there and do some traveling! Of course, it's not always easy to plan a vacation that takes place over such a short period of time; you only have a few days, so you don't want to waste an inordinate amount of time getting where you're going.
But that doesn't have to stop you from enjoying a fun-filled trip, even if it's only a brief one. In the rest of the post, we'll suggest some destination ideas and also help you learn how to plan a last-minute getaway no matter where in the country you are.
Labor Day Weekend Getaways
Although your ability to get to the following destinations (at least without flying) on short notice will vary depending on where you live, here are some classic destinations to consider for Labor Day getaways if you can get to them.
1. Washington, D.C.
Where better to celebrate a patriotic cause than in the nation's capital? Along with being a patriotic place to visit, Washington also has a place in our hearts as a stellar destination no matter when or why you're going. For one thing, the Smithsonian Institute offers a generous array of totally-free world-class cultural exhibits, and that's just the start of the attractions to see and experience while you're in town.
Even if you're not a big history buff, D.C. keeps the calendar stocked with a variety of entertainment options. There are outdoor concerts and a parade for starters, not to mention a whole host of festivals that take place over the weekend, including the National Book Festival, the Lake Anne Jazz and Blues Festival, and The Virginia Scottish Games.
Click here to see RV rentals near Washington, D.C.
2. Boston, Massachusetts
Ask any Bostonian, and they'll tell you their city knows how to throw a party no matter what time of year it is — and Labor Day weekend is no different. The cold New England winter is still on the horizon, and visitors can enjoy the festivities in warm, sunny weather, ending the day with a beautiful display of fireworks once night falls. There are also harbor cruises, outdoor concerts, and block parties, and none of that accounts for the stuff that's always there to see in Boston, like Faneuil Hall Marketplace and Quincy Market. This is one destination that foodies, history buffs, and those looking to party hardy can all agree on!
Click here to see RVshare rentals near Boston, Massachusetts.
3. Philadelphia, Pennsylvania
Move over, Washington: Philly was actually our nation's first capital, and as such is still a stellar place to spend Labor Day. Munch on a cheesesteak or visit the Liberty Bell, or partake in any of the many events and goings-on the town puts on to honor the Labor Day celebration. Like Boston, Philadelphia also offers visitors the chance to see the skyline by water when you take a weekend cruise, and there's also an array of live entertainment. We're sure you won't find yourself bored, no matter what happens!
Click here to see RVshare rentals near Philadelphia, Pennsylvania.
Last-Minute Labor Day Weekend Getaways
Here's the thing: many of the "classic" Labor Day weekend vacation destinations are pretty impossible to reach for a large population of the country. If you hang your hat in Montana, you're probably not shipping all the way out to Philly just for a three-day weekend… although maybe it's worth the flight to you!
But regardless of where you live, there are plenty of wonderful things to see, do, and explore for Labor Day, whether that means camping in a local state park or even just taking a "staycation" in your very own backyard. After all, Labor Day is really about pride in our country, and the most prideful thing you can do is enjoy the part of the country you live in to the fullest. We're lucky to have so much beauty around us that you pretty much can't go wrong, no matter where you turn!
State parks, in particular, are a bit of a hidden gem for RV campers. Many of them offer generous accommodations complete with electric and water hookups, and all for a price that's much less than you'd find at an RV resort or campground with equivalent amenities. Plus, they have the added bonus of allowing you to wake up right where the action is: imagine looking out your camper window at a beautiful outdoor expanse, stretching, brewing your coffee, and walking straight out your door to a hike. That's totally possible at a state park campground!
Why RVing Makes for the Best Labor Day Vacations
You probably could have guessed that we'd use some of this post to pitch our own product. But honestly, when it comes to offering suggestions on how best to take your Labor Day vacation, we have to say: RVing is tops. It's the perfect combination of privacy and freedom, and it allows you to enjoy all the comforts of home no matter where the road takes you. (Plus, campgrounds are perfect for grilling, and we all know it's not really Labor Day unless you slave over a hot grill for a few hours!)
Renting an RVshare rig for your Labor Day RV rental makes the process even more stress-free and simple. For one thing, you'll be saving money, which is always a win; our trusted network of private owners don't have to worry about the expensive overhead costs of running a business, which means they can afford to pass those savings on to you in the form of lower per-night rental prices.
Along with scoring a killer deal, renting through our secure platform is a great way to ensure the process is simple and safe from start to finish. Because all communications and monetary transactions take place through RVshare, you don't have to worry about giving out sensitive information, and you'll know exactly what you're getting yourself into before you ever click the "book" button. That peace of mind extends to the road itself, too; our rentals are backed by A-rated insurance coverages for the entire duration of your vacation, from the moment you pick up the keys until the moment you hand them back over. We also have an available 24/7 roadside assistance upgrade, so you won't have to worry about anything except where you're going, and what you're going to see, do, discover, and eat once you get there.
Happy Labor Day! We hope you get the chance to enjoy it — and we also offer our sincerest thanks to all those who work for our continued improvement and growth.
This post may contain affiliate links.