How Tos & Tips
Last updated on December 13th, 2022. Originally published on January 13th, 2018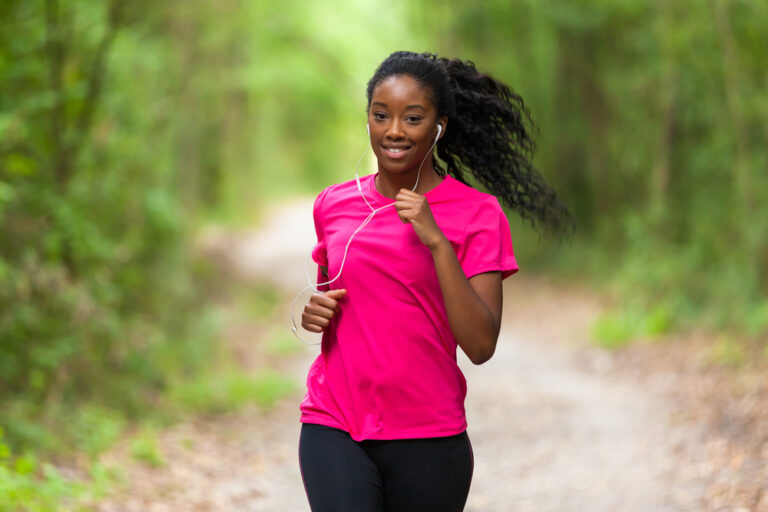 You did all the requisite soul-searching and figured out some awesome goals for 2018.
Maybe you hope to improve your fitness this year, so you've invested in a high-quality yoga mat or an Instant Pot to help you move more and cook healthy meals on the fly.
Maybe you vowed to keep screen time to a minimum in an effort to spend more quality, one-on-one time with your friends and family in real life.
Or maybe — and this is a favorite of ours, of course — you decided that 2018 will be your year of travel. You've armed yourself with a Passport America membership and the latest Rand McNally Road Atlas, and you're getting all set up to hit the highway in your motorhome or travel trailer (or maybe both, if you're using RVshare for rentals!).
But as anyone who's seen more than a single January 1st knows, coming up with awesome New Year's resolutions is not at all the same thing as keeping them. Hence the flood of new gym members in January — a crowd that inevitably thins by mid-March.
But there's no sense in dreaming about all the awesome stuff you want to do if you never actually end up doing it. Suddenly, it's New Year's Eve again, and you realize all of last year's goals went unfulfilled, and it becomes a vicious cycle.
Let's make 2018 the end of that roller coaster ride, shall we?
No matter what goals you set for yourself this January, here are some of our best tips and ideas for (finally) keeping your New Year resolutions.
Keeping New Year's Resolutions Ideas
Want to know a big secret about keeping those resolutions you so painstakingly set for yourself?
It all starts by making the right resolutions in the first place.
Getting fitter, eating healthier, taking up a new hobby you've been dreaming about for ages — they're all worthy goals. But you can't do everything (at least not well), so you're going to have to do some prioritizing.
By choosing two or three — or even just one — big goal instead of spreading yourself thin and trying to improve everything, you'll be able to channel your energy and attention toward making that change happen. And hey, there's always next New Year to focus on the next goal. Better to achieve one thing than half-do sixteen, right?
Another big problem with New Year's resolutions: peer pressure. No, it's not just for teenagers!
For instance, setting New Year's fitness resolutions or vowing to lose weight is so popular, it's basically a joke. It almost feels rebellious not to say you aim to lose ten pounds each January.
But you're much more likely to stick with goals that actually have personal meaning for you. After all, even small changes can be really challenging, and it's very difficult — not to mention wasteful — to channel your energy and focus into something you feel ambivalent about.
So go ahead: be brave. Set the goals you actually want to achieve, and be realistic but ambitious. You don't necessarily have to lose weight or quit smoking, but you do have to figure out what you need to be happy and strive toward making it happen. After all, that's the whole point of living, right?
Keeping Healthy New Year's Resolutions
Along with choosing just a few commitments to stick to (and making sure you actually want to make those changes), there's another critical key that many resolution-makers forget about: setting a timeline and coming up with actionable steps toward goal achievement.
It's been said that a goal without a plan is just a wish. No matter what you're aiming to achieve, your life won't magically change without some serious effort — and most of us need deadlines in order to get things done. So instead of simply deciding to "eat healthier this year," a common resolution example, give yourself a more specific set of instructions and a timeline, too. For instance, maybe you can decide to cook dinner at home five of every seven days of the week, or institute the weekly practice of meatless Mondays.
When it comes to making resolutions stick, making small, achievable, and specific guidelines like these will go a long way toward improving your chances. Even big changes become easy when they're broken down into smaller, more actionable steps!
Making and Keeping New Year's Resolutions
Now that we've talked a bit about how to stick to your New Year resolution, you know that setting actionable, realistic goals you actually care about and putting them on a timeline is the best way to ensure you'll actually make progress.
For many people, that means the difference between making and breaking your goals can be as simple as writing them down.
I know, I know — it sounds silly. But there's a kind of power about putting something in writing. You take it out of your head and make it real, and if you put it somewhere you'll see it all the time, like your refrigerator door, it's a lot harder to ignore your January intentions come February.
How to Write New Year's Resolutions
You don't really need anything fancy to do this; a regular old pen and notepad will do. However, some people find they benefit from printable goal sheets or planners with New Year goal setting worksheets, like Passion Planner or Commit 30. Although these tools can be a bit spendy up-front, they help break down your big goals into step-by-step, week-by-week actions that aren't overwhelming.
Tech-savvy? Depending on what your plans are, there are even several apps for keeping your New Year's resolutions. For example, it's a lot easier to track calories on the fly with MyFitnessPal than to carry around a written diary; budgeting apps like Mint make it much easier to get a handle on your spending. Heck, even just incorporating a digital calendar or to-do list can help keep you on track.
Fight the good fight, campers — your New Year's resolutions are worth keeping, and we know you can do it!
This post may contain affiliate links.