How Tos & Tips
April 1st, 2019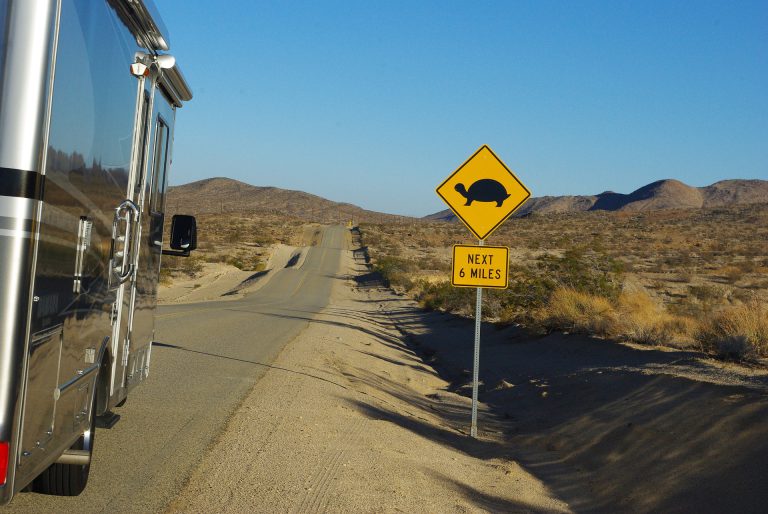 As winter finally comes to an end for the year, you're probably pretty eager to get your RV out of storage and back out on the road. That said, there are some steps you should take first in order to ensure your home-on-wheels is in tip-top shape and ready to take on the camping season.
Not sure how to bring your RV out of hibernation? Lucky for you, we've got plenty of experience doing just that, and we're happy to help you get back to camping as soon as possible.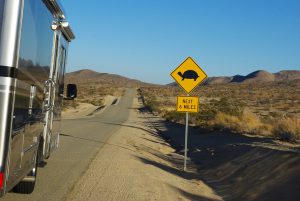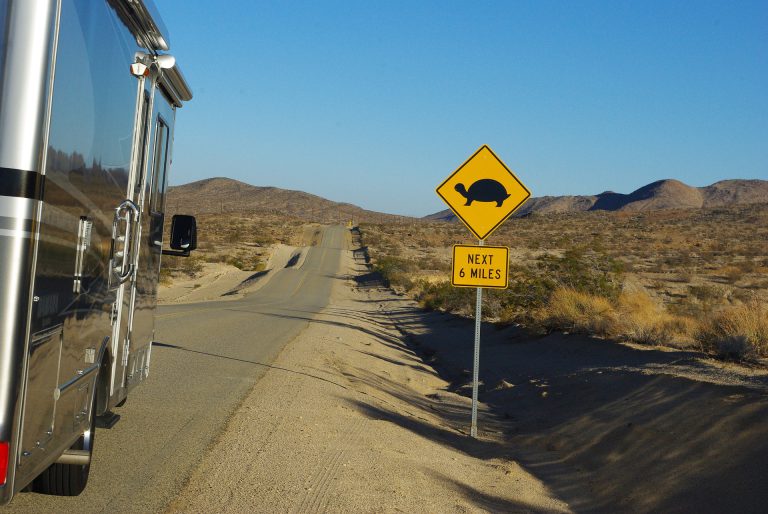 Removing RV Antifreeze and Preparing Your Water System
We all know that winterizing a camper is one of the most important bits of maintenance you can do. This process is simple enough and involves emptying your water system of water and filling the lines with RV-safe antifreeze. Obviously, however, if you start the cold season by winterizing your travel trailer or motorhome, you will have to reverse that process once warmer weather arrives. Fortunately, this is easy enough to do.
In order to get your water system back in working order, you'll want to empty the lines of antifreeze. Hopefully you left your fresh water tank dry and void of antifreeze. If not, you'll want to begin the dewinterizing process by draining your freshwater tank of antifreeze and rinsing it once. Next, fill your fresh water tank with potable water and use the pump to run each tap until it runs completely clear. Don't forget the outdoor shower!
With all the antifreeze removed from the system, you'll want to switch the water heater bypass valve back to the other direction in order to allow water to flow into the hot water tank. You may also want to wash your fresh water tank and empty and rinse both the gray and black tanks.
RV Repair and Maintenance Checklist
Getting the water system back up and running is the biggest part of pulling your rig out of hibernation. That said, there are some other things you'll want to check out. The following things should be done after each winter:
Check your roof for damage. Repair any holes or tears, reseal around all roof fixtures, and reseal the roof if necessary.
Reseal the doors and windows on your RV, as well as the corners. Make sure everything is 100% watertight before those spring showers hit.
Check out the awning. If you need to patch something, you can probably do that on your own, but a bigger RV awning repair may require a professional.
Open your propane lines and check all appliances, your house battery, and your generator. You will want to ensure everything is in good working order before your first trip.
Do a thorough inspection, keeping a sharp eye out for mice or other pests. If you have any kind of pests, get rid of them before putting food into the RV.
Check tires for dry rot and expiration, and do any needed wheel maintenance.
If you own a motorhome, be sure to do all the necessary under-the-hood maintenance before heading out for your first spin of the season.
Replace your sewer hose and water filter. Check that your fresh water hose and electric cable are in good working order.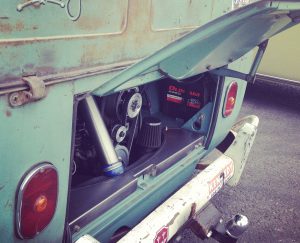 Calling in Mobile RV Repair
Of course, there are some things you may come across that you simply cannot take care of on your own. It's important to realize when something is above your head and call in professional help. Doing so may prevent serious damage, and in some cases could even save your life.
In general, it's good to avoid electrical work you know nothing about, or any other types of repair work that could lead to injury.
If you come across a repair that you cannot take care of, search "RV service near me" online to find mobile techs and service centers in your area. Call around to find the repair person with the best turnaround time in order to ensure you can be camping sooner rather than later.