How Tos & Tips
August 9th, 2019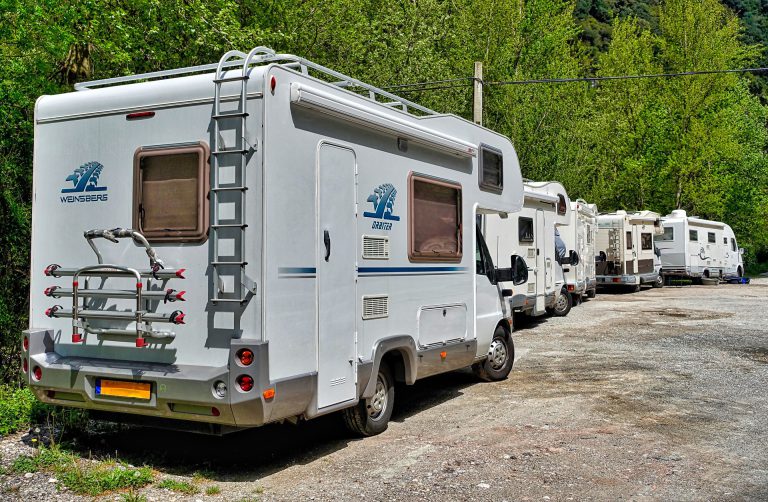 A major benefit of traveling in an RV is the fact that you have your bed with you wherever you go. This is great because it means you can stop and sleep wherever you may be. It also means you can save a ton of money, as you don't have to pay for hotel rooms. In fact, you actually don't even have to pay for campgrounds.
You see, there are a number of places throughout the United States that will allow RVs to park overnight free of charge. Many of these limit guests to only one night, but some will allow up to 14 nights of free camping.
Depending on your needs, both types of stops can be helpful, and by knowing where to find them and being equipped to use them, you can spend even less on your RV travels.
Businesses that Tend to Offer Free Overnight Parking
The first thing you'll want to know is that there are several business chains out there that almost always allow free overnight parking.
For instance, we always like to check for free overnight RV parking at Walmart. Other options include truck stops, Cabela's, Cracker Barrel, and even some Camping World locations. Though they are not technically businesses, highway rest stops also fall into this category.
Of course, you should always limit your stay at these places to just one night. Additionally, you will want to keep an eye out for signs prohibiting overnight parking. If you don't see any signs, be sure to ask the manager on duty if you can stay.
In the case of rest stops, do a quick online search to ensure the state you are in allows overnight parking in rest stops.
Longer-Term Free Camping Options
Looking for someplace to stay longer than a single night? Believe it or not, there are free overnight RV parking options that allow longer stays. Of course, you will need to be properly prepared and equipped to take on a longer stay, but if you can manage that, you can save some serious dough by taking advantage of these long-term free camping options.
To find free camping locations, begin by checking out areas that are cared for by the Bureau of Land Management (BLM) or the National Forest Service. There are hundreds of wonderful places to camp for free on these government-owned lands.
Other places you might find free dry camping include city or county parks—especially in small towns—as well as properties owned and offered up by individuals.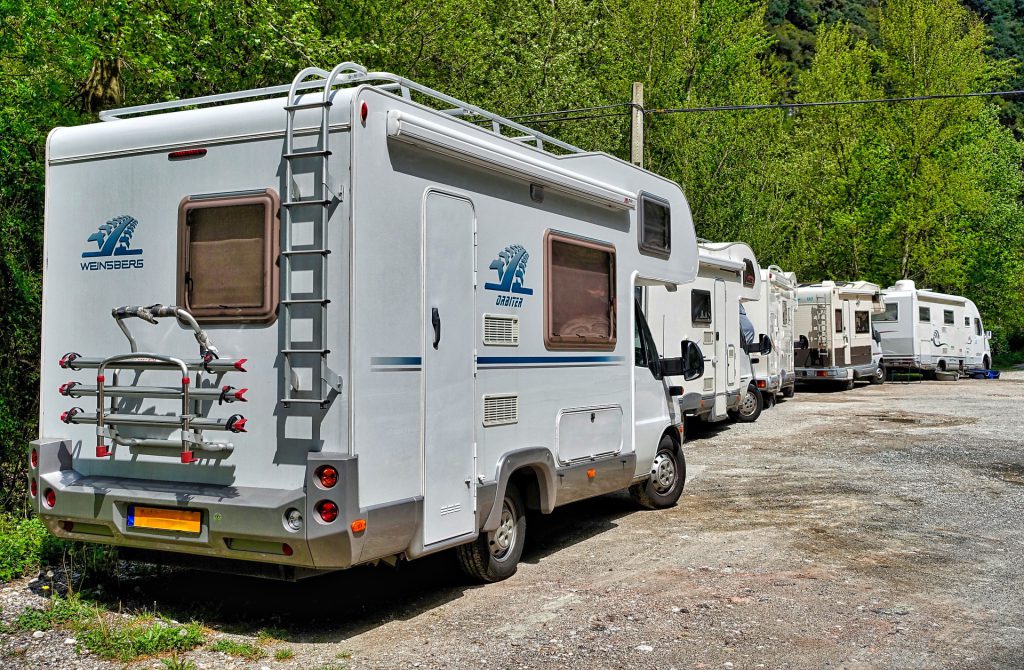 Websites to Find Free Overnight RV Parking Near Me
You may be wondering, "How on earth do I find places to park overnight for free near me?" The best answer is to make use of the modern technology you likely carry in your pocket.
Websites such as Campendium and freecampsites.net offer a fabulous way to search for free camping and overnight parking in your area and get an idea of what to expect from any given location. Other great websites include ultimatecampgrounds.com and The National Map.
What to Keep in Mind When Parking Overnight for Free
As you might expect, there are some rules and expectations for those who plan to take advantage of free camping opportunities. By following these written (and unwritten) rules, you can help ensure that free campsites and parking spots like these remain available to RVers for years to come:
Always obtain permission. This might mean talking to a manager, or it could mean heading to an office. Whatever the case, it's always important to find out for sure whether you're allowed to stay in a place.
Pack it in, pack it out. It's incredibly important that all free parking spots and campsites are left just as you found them, if not better. If you bring it in, you take it out.
Keep it contained. If you'll be staying in a parking lot for one night only, don't unpack everything and set up camp. Instead, make an effort to keep to yourself for the night and stay out of the way of others.
Watch your generator usage. It can be tempting to run a generator all night long when dry camping. However, this is disturbing to those around you. Therefore, you will want to avoid running the generator late at night or early in the morning.
Offer your business. Plan to stay all night in the parking lot of a business? Help that business out by doing a bit of shopping while you're there. Fill up at the truck stop or grab some groceries at Walmart. These are things you'll need anyway, and doing this helps out the business that is helping you.