How Tos & Tips
August 28th, 2019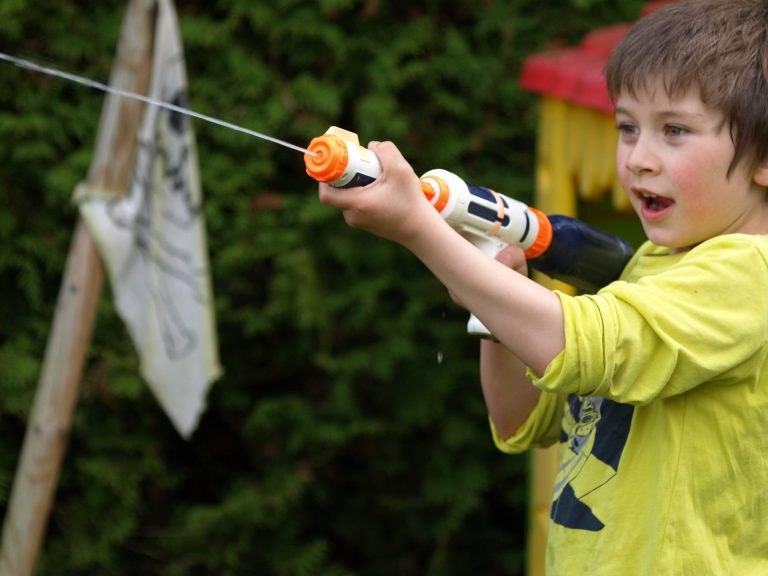 The end of summer is just around the corner and we're all feeling a little blue about it. After all, who wants to leave behind the magic of warm nights, melted ice cream cones, and endless days spent camping?
Still, we do have a bit of time left, and if you're anything like us, you probably intend to make the most of it.
Wondering how you can best spend your last month of summer, and squeeze in some end-of-summer fun before heading back into the grind? Try some of these late-summer activities!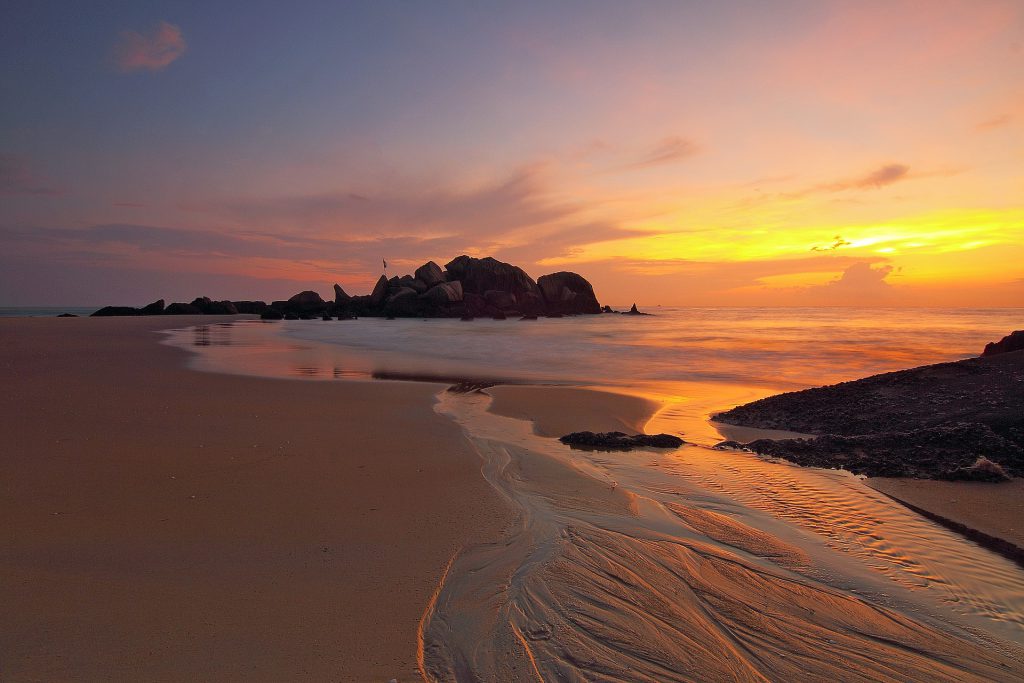 The Best Summer Vacation Destinations
The first thing you're going to want to do is pick a destination for your last-minute end-of-summer travel. Obviously, you're going to want to take the RV along on this trip. Therefore, finding a place that is ideal for camping and enjoying the last rays of the summer sun is the goal.
Beach Trips
Some of the best summer vacations happen at the beach. Therefore, if you happen to have a good seaside beach near you, this would be an excellent option for a last-minute RV getaway. Consider getting a site right on the beach for an especially memorable experience.
Lake Getaways
Of course, there is always the classic lake camping trip. Most people have a lake near home, making this a great idea for those who are short on time and money. Bring the swimsuits and fishing gear, and finish off your summer with a relaxing trip you won't soon forget.
Theme Park Vacations
Visiting a nice theme park is one of the best summer activities for teens and kids. Choose a park that is close enough to home to keep your driving time reasonable, but far enough away to be special. Also, consider the ages of your kids and the thrill level of the rides in each park before making a decision.
National Park Adventures
National parks are a wonderful camping vacation destination, no matter what the season. The end of summer is the perfect time to visit the cooler parks in the north, as well as those that offer swimming opportunities. Some of our favorites for this time of year include Glacier National Park and Yellowstone National Park.
The Best Camping Summer Activities for Everyone
Wondering what to do during your late summer camping trip? The usual camping activities such as campfires, roasting marshmallows, and hiking are all great options. That said, there are some more unique options that your family is sure to love just as much.
Capture the Flag
This super fun game is great for people of all ages. We recommend getting the whole family involved for an incredibly exciting round.
Make Ice Cream
The RV freezer is an incredible camping upgrade. This is especially true during the summer when ice cream and popsicles are a must. For an extra special summer treat, why not try making your own ice cream using your RV freezer?
Stargazing
Because summer is so hot, you might be wondering what kinds of things you can enjoy after the sun goes down. Stargazing is one of the best things to do at night. Take along a constellation book or telescope and gaze in wonder at the massive and beautiful night sky.
Summer Activities for Kids
Looking for more awesome summer activities to keep the kids busy? There are so many amazing ideas out there that we could never list them all here. However, there are a few fan favorites that we will mention in order to get you started on your end-of-summer fun.
Slip n' Slide
Slip n' slides are some of the best summer things out there. If you have enough room on your campsite, you can set up your own slip n' slide using a tarp and some baby oil. Set it up on a hill if you can, and your kids will be in for some excellent fun. Just be sure to ask the campground first!
Glow Stick Games
As mentioned before, summer camping is hot, hot, hot. Therefore, you might be tempted to stay in the pool or lake all day. If this is the case, you can still have some fun at night by breaking out the glow sticks. Glow dance parties, glow stick hunts, and glow bowling are all excellent options.
Water Gun Fights
Water guns are an amazing toy that kids of all ages can enjoy together. Why not stock up on some good quality guns and have a water gun war? You might be surprised how much fun the kids have together, and they'll be keeping cool while they're at it.
Things to Do in the Summer When You Can't Leave Home
Sometimes planning a last-minute trip out of town simply isn't possible. However, this doesn't have to mean you can't get the most out of the last days of summer. Turn off your phone, create an auto-reply for your email, and try the ideas below to create the perfect summer "staycation" for you and your family.
Backyard Camping
Heading to a campground isn't actually necessary to enjoy a night or two of camping. Set up your RV or tent in the backyard and enjoy all the classic camping fun you like in the comfort of your own yard.
Outdoor Movie
Family movie night is tons of fun. However, it becomes even more novel and fun when you move it outside. Create your own projector, pop some popcorn, and enjoy an outdoor movie night with those you love best.
Local Attractions
Even if you've lived in the same city your whole life, you probably haven't seen all the area has to offer. Seek out the local attractions you have yet to see and make a point of exploring them. Museums, parks, zoos, and aquariums are all excellent options, as are any local eateries you've never tried.