13 Green RVs That You Must See to Love
RV Decor & Unusual RVs
June 3rd, 2015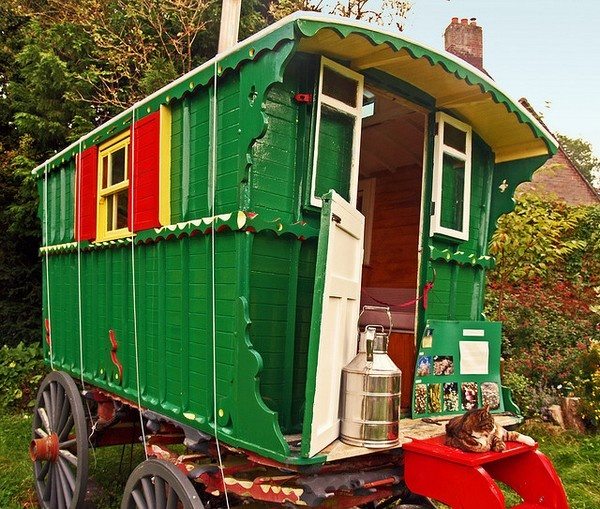 Kermit the Frog sang, "It's not easy being green". Whereas that may be true for some, other folks wouldn't have it any other way. Not only do they sport an unusual color choice with their vehicle, they do it with style.
These 13 green RVs are some of the most unique you will find. Take a quick look and then share with your friends.
1. This Kelly Green, Red & Yellow RV is Reminiscent of Simpler Times
2. Her Motorhome is a Complete Blast From the Past
3. Traveling in a Pea-green & Baby Blue Camper is a Great Way to Get Noticed
4. Get Things Done with this Tough Looking Green Truck Camper
5. Someone Put a Lot of Time, Effort, and Love into Painting This Trailer
6. Double Your Pleasure With a Green Matching Motorhome & Trailer
7. Simply Green on the Outside – the Interior of This Bus is Luxurious
8. Straight From the UK, This Mint Green Bus is a Double-decker
9. With its Aerodynamic Design, the Stripe on This Green RV Implies Speed
10. A Green Trailer That Should Grace the Cover of "Better Homes and Gardens"
11. A Volkswagen Bus with an Extended Trailer Takes the Term "Stretch Limo" to the Next Level
12. Top to Bottom and Front to Back, This Green RV Provides a Retro Feel
13. A Green Camper with Reddish Trim Creates the Excitement of a Circus Train Car with a Porch on its Caboose
In Conclusion
These green RVs are in a class apart. It is evident that their owners take great pride in their color, as well as their uncommon appearances. Nothing ordinary would satisfy these RVers. These motorhomes make a statement. Please share this with your friends, family, and anyone else you know who loves all things green. RV enthusiasts, DIYers, and creative people in general are sure to thank you for brightening up their day.