Travel Inspiration
Last updated on December 19th, 2022. Originally published on March 29th, 2018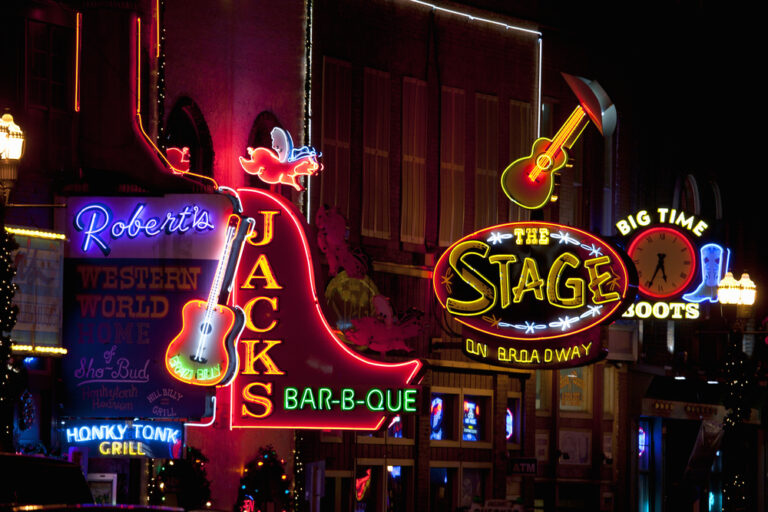 Even if you're usually a country mouse, it can be exciting to visit the city once in a while. Fine dining, museums, live music and shows — there are some things the great outdoors just can't quite compete with.
(Besides, when you're traveling by RV, you always get to go right back out into the wilderness once you're done hobnobbing in civilization; all you need is your trusty Passport America membership to save you 50% on your campsite fees and the latest Rand McNally Road Atlas to be your guide.)
But if you're going to head toward bright lights and tall buildings, it can be easy to pick from the same old handful of cities you already know. Whether your go-to urban destination is New York, Los Angeles, or Chicago, there's plenty of other metros in the sea… and they're often a whole lot more affordable to visit!
Forbes recently published its official list of the fastest-growing cities in America, including various factors like increased population and job availability as well as wage and home price growth. And all that stuff is interesting… but here at RVshare, what we're after are great vacation destinations!
So without further ado, here are some of the fastest growing cities in America to put on your travel bucket list.
Fastest Growing Cities in America
Whether you're looking for big cities with high-tech getaway potential or the fastest growing small cities to see before the population explodes, here are some of the best places to put on your next RV trip itinerary.
1. Nashville, Tennessee
Whether you need a new pair of cowboy boots or just an evening of sweet tunes, Nashville Tennesee is the place to find it. Music City has all the metropolitan amenities with the atmosphere of a down-home small town, and some of the best food and live music you'll ever encounter to boot. (No pun intended.)
And once you're done with the indoors, not to worry — the Great Smoky Mountains and other stunning landscapes filled with all sorts of outdoor activities are not far off. Guess you'll have to add a second pair of boots to your packing list… your hikers!
2. Denver, Colorado
You don't need to be a ski buff or snowboarder to pay the mile-high city a visit… though with the Rocky Mountain National Park just a few miles next door, you won't be far away from natural beauty. (Or a place to camp, for that matter!)
Listed as number 23 out of Forbes' 25 fastest-growing cities, Denver is filled with worthwhile attractions. Whether you plan to wander around Larimer Square, get friendly with the exotic critters at the zoo or ponder the pieces in its well-known Art Museum, you'll quickly understand why so many have fallen in love with the Mile-High City.
Best Cities for Beach Time
Looking to put your toes in the sand? Check out these coastal cities. (Don't forget your sunglasses and towel!)
3. St. Petersburg, Florida
Not only is this west-coast Florida gem home to some of the best beaches in the country — seriously, Clearwater's been ranked #1 on Tripadvisor for multiple years, and that list includes Hawaii — but it'll also kept you well-fed, swimming in delicious cocktails and occupied with more art than you can handle. Its Dali Museum is the largest collection of the artist's work in the world, including the museums in his native Spain; the list of highly-regarded restaurants in the Bay area is formidable.
And, of course, the Florida sunshine is exactly what you'd expect.
4. Jacksonville, Florida
On the other side of Florida, the Atlantic Ocean caresses what Florida calls its first coast — and waits for you to dip your toes in. With dozens of beaches to choose from (Neptune? Ponte Vedra?), you may find you barely have time to explore the town itself… but if you can, try to make it to Riverside, the trendy midtown district home to great eats, cute shops, and a funky two-screen theater called Sun-Ray. Don't skip the popcorn bar!
Best Cities for Foodies
Tend to let your stomach be your guide when it comes to vacationing? The following big cities have some of the best eats out there.
5. Seattle, Washington
If you're a coffee fanatic, you probably know that Starbucks started in this Pacific northwest oasis; its home roast is named after the town's famous Pike Place Market. But when you visit, you'll have plenty more to taste than just java: handmade piroshkies, creamy chowders, and the freshest salmon you've ever had top the list.
6. Atlanta, Georgia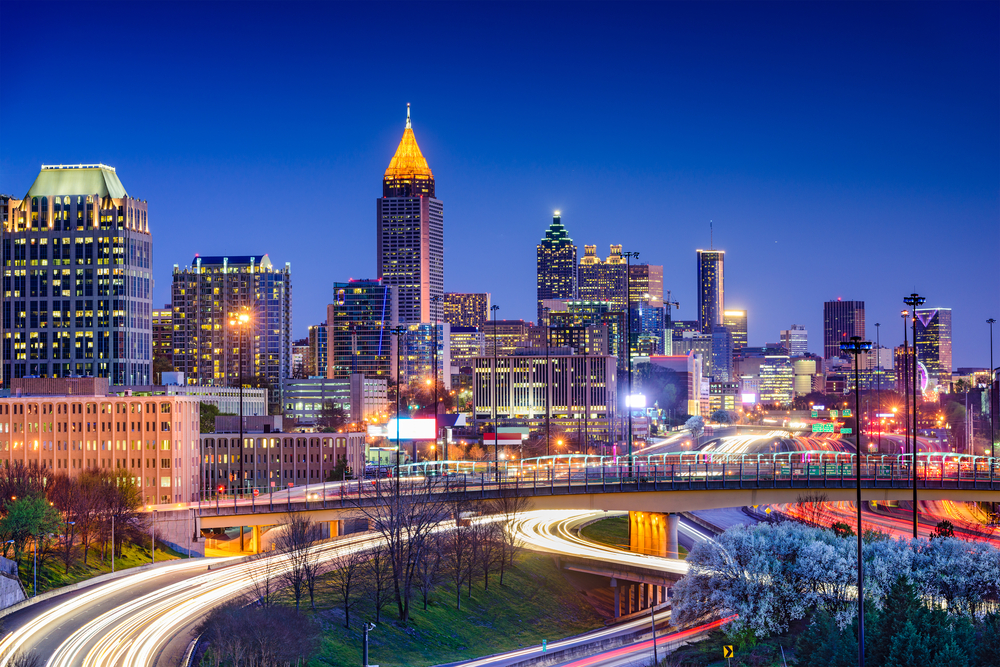 They don't call southern food comfort food for nothing, and if you're headed to Hotlanta, you've got some great dishes coming your way. Fried chicken at the Busy Bee Cafe, a chili dog at The Varsity, as much meat as you can stand from Heirloom Market… you'd better take advantage of all the hill-hiking in the area if you don't want to walk away with a new pants size. Hey, at least peaches are healthy, right?
7. Dallas, Texas
Everything's bigger in Texas, they say… and hopefully, that includes your appetite. You've got quite a list of dishes to conquer!
Whether you're looking for a prime cut of fresh beef, knock-your-socks-off Tex Mex or some stellar southern barbeque, Texas has you covered — especially in Dallas. Don't forget to save room for dessert: you've gotta try the pecan pie at Emporium!
Fastest Growing Cities for Young Professionals
As much fun as it is to visit these big cities, doing so can actually be a great career move for young people looking for a place to settle down. Forbes chooses the towns on its list of fastest growing cities in part for the jobs available at each, and their average wages.
So for millennials looking for their next move after college (or their parents hoping to help the kids move along), do be sure to take extra careful observations when you visit these up-and-coming cities. Who knows? Maybe one of them will end up becoming your next home!
This post may contain affiliate links.