Cousin Eddie's RV: Vandalizing An Icon
Uncategorized
May 14th, 2015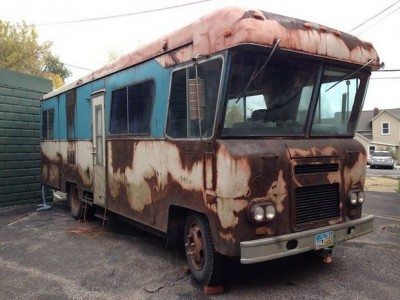 What Christmas movie countdown list would be complete without the 1989 movie "National Lampoon's Christmas Vacation?" Seeing young stars, Juliette Lewis and Johnny Galecki, as children really brings back memories. The turbo sled, the missing Christmas bonus, and the snooty neighbors (one of which is played by Julia Louis Dreyfus–pre-Seinfeld) are all iconic, but none are more iconic than Cousin Eddie driving up in his dilapidated RV.
The run-down vehicle, known as Cousin Eddie's RV, has been a featured exhibit at Castle Noel, a year-round, indoor holiday-themed museum in Medina, Ohio, since 2013. On September 25, 2014, at 9:26 a.m., Mark Klaus, the museum's operator, reported that the classic motorhome had, unfortunately, been vandalized.
What Happened to Cousin Eddie's RV?
The damages included a missing ladder, a broke antenna, a smashed taillight, and a side panel that had been removed. Fortunately, Mark and his wife, Dana Klaus, have surveillance cameras monitoring the RV, which they immediately turned in to the police.
The memorable RV, owned by the character Cousin Eddie (played by character-actor Randy Quaid), was acquired from a props shop in Los Angeles, California, by the Klaus couple, almost a year before the museum opened.
The owners of Castle Noel have been trying to find the necessary parts to fix the motorhome. "It's just a shame that in this day and age, something like this could happen," Dana Klaus said.
In Conclusion
The movie "Christmas Vacation" stirs nostalgia in many people who visit the vehicle's current Ohio location. For some, like the Klaus couple, Christmas doesn't come just once a year, it is a lifestyle that sustains them all year long.
Cousin Eddie's RV is just one of the exhibits at the unique museum that tourists visit to keep the spirit alive throughout the year.
Thanks for reading and don't forget to comment below!