How Tos & Tips
February 21st, 2021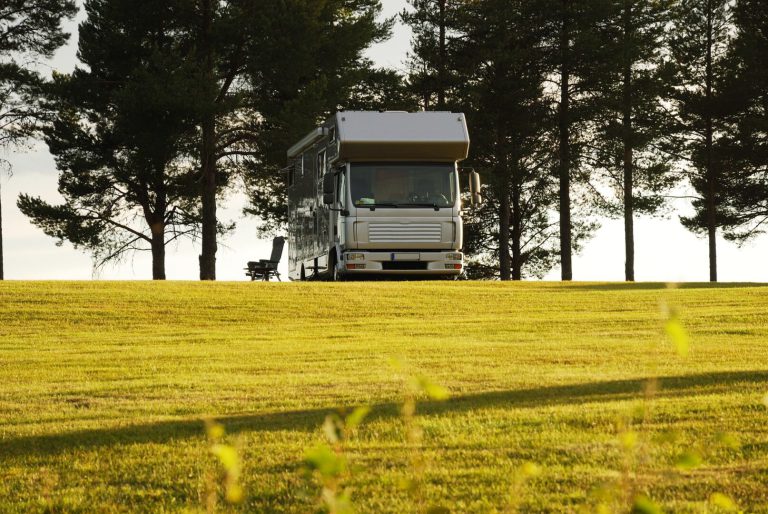 Vacation season is just around the corner. That said, the coronavirus is still something to be concerned about, meaning if you choose to plan a vacation, you will want to take precautions in order to keep yourself, your family, and others you come into contact with as safe as possible.
Fortunately, there are ways to go about this. If you aren't sure where to start when planning the safest vacation possible, check out our top tips on dealing with coronavirus and campgrounds below. 
Stay in the US
For the most part, traveling outside of the country isn't possible right now. Even if you can find a way to make it work, it probably isn't the best choice this year. Instead, choose a destination right here in the good ole' USA.
Our country is huge and has tons of amazing things to see and do. Therefore, it should be too hard to find someplace interesting to go without leaving the country. On top of that, the abundance of campgrounds available in the US should make is easy to find a place you're comfortable with when it comes to coronavirus and campgrounds.
Take an RV
One of the best ways to travel the United States is by RV. This is even more true right now because an RV can actually help you travel more safely. RV travel removes the need to hotel hop, meaning you will be exposed to fewer germs. It also means you won't need to use hotel common areas.
Another fantastic feature of RVs? Your own bathroom and kitchen wherever you go, meaning fewer trips to campground restrooms and fewer meals made (and touched) by others. This provides an even safer way to approach coronavirus and campgrounds.
Of course, not everyone has an RV of their own. Fortunately, we have thousands of rental RVs available all across the country, meaning we can help you travel safely this vacation season.
Know State Regulations
Even when traveling within the United States, you will need to be aware of travel regulations put into place by individual states. While there are many states with no regulation at all, there are also several that are requiring a quarantine for incoming travelers. Additionally, there are some states that are requiring residents to quarantine when returning home from travel. Those who don't abide by these rules could be charged large fines, or in the case of New Mexico, even put into involuntary isolation.
Because every state is so different, and because the rules and regulations change on a relatively regular basis, we recommend doing your research and educating yourself on the rules in your home state, any state you plan to visit, and any states you'll pass through along your route. 
Check with Campgrounds
Once you know where you're going and that you are allowed to travel there, the next step is finding a place to stay. For the most part, finding a campground will be the same as it always is. You'll want to search for campgrounds near the attractions you wish to see, find something in your price range and with the amenities you prefer, and read reviews before booking anything in order to ensure it's a decent place.
That said, there are some additional steps you'll want to take when picking out a campground to visit during the pandemic. These include:
Making Sure the Campground is Open
Obviously, you'll need any campground or RV park you visit to be open to visitors. Check the campground website or call ahead to ensure they are open, keeping in mind that some online booking systems might let you book on accident even if the campground is closed.
Finding Out about Policies
The next step to dealing with coronavirus and campgrounds? Finding out what kinds of policies the campground you choose has in place regarding COVID. Do the staff wear masks? Are guests required to wear masks? If so, do they need them when outdoors? Are any amenities closed due to the virus? Do these closures affect your decision?
Plan Activities Wisely
Now you know where you're going and where you're staying. The next step is planning which activities you will experience while there. Again, you can do this much like you always would, considering your likes and interests, as well as your budget.
The extra steps you'll want to take in the case of planning activities include:
Choosing Outdoor Activities
One of the very best things you can do to stay safe while still having fun is choosing outdoor activities that allow you to socially distance. National parks are a fantastic option for this, as are state parks. Think wide open spaces with plenty of fresh air and sunshine.
Picking Days Wisely
Generally speaking, attractions are going to be more crowded on weekends and during special events and discount days. If at all possible, avoid these more crowded times and stick to the slower weekdays. This will ensure you can socially distance while enjoying your sightseeing experience.
Skipping Hands-On Activities
Normally, we love hands-on activities such as science museums. That said, these types of attractions do tend to spread germs. Since you're looking to remain as healthy as possible, it's probably best to skip the hands-on fun for now.
Making Sure the Attraction is Open
Of course, making sure the attraction is open is also important. Most websites will give you this information, but if not, try calling ahead or turning to social media to find your answer.
Finding Out about Policies
As is the case with campgrounds, you might also want to call ahead and find out about the precautions being taken by any place you plan to visit. Are they wiping surfaces often? Do they have hand sanitizer available? Are they requiring masks? Knowing these things will help you determine if an attraction is a good fit for your family. 
Stay Safe while Traveling
With all your plans in place, it's time to hit the road. Of course, you'll want to stay safe while traveling. Below are our tips for doing that:
Use your RV restroom — This allows you to avoid public restrooms.
Cook your own meals — There are plenty of easy-to-cook meals that you can make on travel days to avoid eating food touched by others.
Enjoy restaurant meals outdoors — If you do choose to eat at a restaurant, choose take out or outdoor seating.
Carry hand sanitizer and sanitizing wipes — Always carry hand sanitizer and sanitizer wipes. Wipe down surfaces such as gas pumps and shopping carts before touching them, and sanitize your hands often.
Wear a mask and socially distance — Obviously, mask wearing and social distancing still apply while on vacation. Don't get so relaxed you forget.
As you can see, staying safe while traveling during this time does require a few extra steps. That said it's totally doable and totally worth it for your family to have a happy healthy getaway. Where will you go?