Top 5 Cool Camping Options You Don't Want To Miss
RV Owners
July 18th, 2015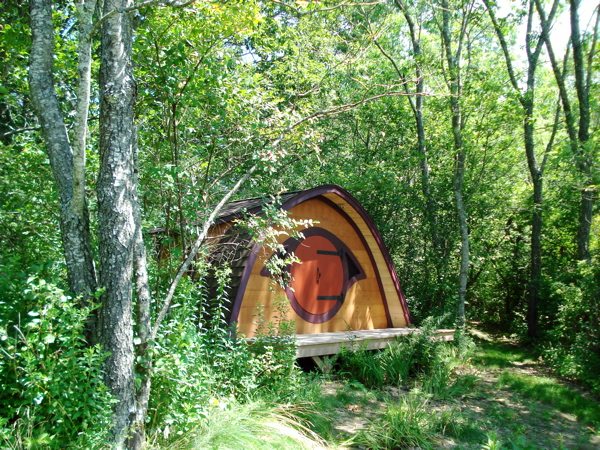 Are you the type of camper who likes different, innovative, or unique camping options? If you're looking for the ultimate cool camping adventure, you've come to the right place!
Here are our top 5 cool camping options. Who knows, you might like one of these so much that you decide tho make it your next "tiny house!"
1. The Jetson's Camper
If you like things that are reminiscent of the future, you'll love the Romotow. Designed by a company out of New Zealand who describe it as, "the next frontier in mobile living," this unique concept RV opens like a Swiss army knife to increase the living space. Notice the rounded design and the modern styling. It features a living area, BBQ, and deck.
2. Antique Camping
If you love vintage trucks, this cool camper is for you. This former fire truck is a 1954 Conmer Q4 rescued and revitalized into mobile glamping unit. Note the bed, canvas tent and stove pipe coming through the ceiling. This old truck, named "The Beermoth" is available for rent at the Inshriach House in the UK.
3. Yurt It
The round, tent-like structures called yurts are popping up all over the world.  This Yurt sits alongside a 400 year old home in Devon, England and is available for rent between April and October. I call this cool camping at its best.
4.  Shepherd's Wagons
Caravan, gypsy wagon or shepherd's home… this type of cool camping is back with a vengeance. Who wouldn't want to spend a night in this? Shepherd's Wagons are everywhere these days. You could make your own, OR, you could have the Idaho Sheep Camp build you a custom made traditional style sheep wagon.
5. Hobbit House Camping
Proof that Hobbit houses do not only exist in the movies!  This cute and cleaver tiny house can be custom designed by the Wooden Wonders company in Maine.
Which one do you like best? Add your comments below, then share this article and the super cool photos.