Travel Inspiration
September 4th, 2015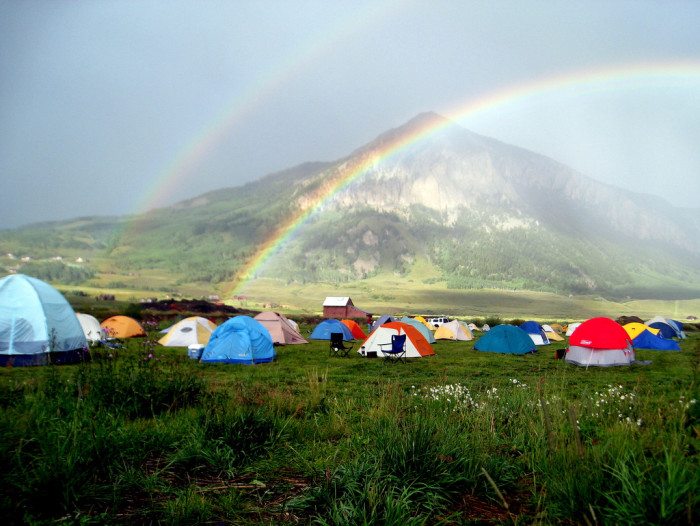 Colorado is a campers paradise. With a wide variety of landscapes, rural and urban environments, and plenty of culture and history, a camping trip to Colorado is sure to delight.
If you are planning a trip to Colorado and on the look out for beautiful camping spots, you are in luck! The following list presents the 10 spots to enjoy Colorado camping that will provide serenity amid beautiful surroundings.
In addition to boasting some of the most impressive scenery in the form of rugged mountains and high meadows filled with wildflowers, Crested Butte is a great place to camp. With 27 campgrounds in the Crested Butte/Gunnison area there is no shortage of places to pitch your tent or park your RV. From developed campgrounds with all the amenities, to primitive camps deep in the forest, there is something for every kind of camping trip.
San Isabel National Forest is located in central Colorado. Encompassing over 1,700 sq. miles, this area includes large swaths of meadows, dense forests, high alpine lakes, and 19 mountain peaks over 14,000 feet high. Here you will find a wide variety of camping opportunities from primitive out of the way campsites to resort style private RV parks.
Situated in northern Colorado, Steamboat Lake State Park offers picturesque scenery, fresh air, and many outdoor activities. Enjoy boating, fishing and swimming in the lake, and hiking, biking, and horseback riding on the trails. Or head into the town of Steamboat Springs for a taste of the wild west.
The Grand Mesa National Forest comprises 10 campgrounds, private cabins for rent, and 300 incredible lakes. Pack your camping gear,and head to the forest to enjoy a quiet stay in the forest.
The 4 Eagle Ranch does not offer a campground, but what is does offer is so much better! Here you will find a glamping experience like no other with luxury tents outfitted with comfy furnishings and fresh prepared meals included in your overnight fee. Enjoy outdoor activities like horseback riding, zip line adventures, and much more.
Located in the Great Sand Dunes National Park, this campgrounds gives you easy access to some of the largest sand dunes in the U.S. The campground also offers breathtaking views of the massive sand dunes and mountains beyond. The park is ideal for kids as there are plenty of kid-friendly recreational activities available.
The Park is quite popular among campers because of the beautiful reservoir and serene surroundings. Additionally, you will find plenty of recreational activities at the site such as hiking, fishing, picnicking, skating, swimming,  jet skiing, bird watching, and boating to name a few.
Dunton Hot Springs offer gorgeous views amid meadows with luxurious hand built log cabins. It also houses a luxury tent for rent among the private cabins.
Situated in eastern Colorado, the John Martin Reservoir State Park provides ample opportunities to hike, fish, swim, and boat. The park attracts thousands of snow geese during the winter, while the summer offers beautiful views of the sunrise and sunset over lovely mountains.
Enjoy the sight of lovely rolling foothills with a large reservoir, giving you enough opportunities for photography, fishing, boating, and hiking. It is located south of Denver and provides grassy campsites with partial hook-ups.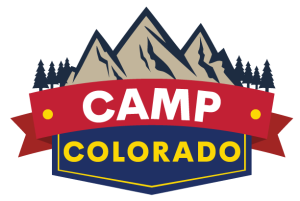 You can find a wide variety of camping spots by visiting Camp Colorado, Colorado's Premier RV Park and Campground Directory. From the high plains of eastern Colorado to the highest peaks of the Rocky Mountains, and over to the red rocks and winding canyons of the western slope down toward Utah, Camp Colorado invites you to explore all the wonders and taste the incredible fruits and wines of this large state! Whether you camp in a Motorhome, 5th Wheel, Travel Trailer, Pop-Up, Conversion, Tent, or Cabin, you'll find just the right fit for your needs and desires.
With an RV rental, your Colorado vacation will be a little more comfortable! After you've spent a long day adventuring, you can relax around the fire at your campsite. Then, retire inside to enjoy all the comforts of home onboard your RV. Plan your perfect Colorado getaway with an RV rental from RVshare.