RV Parts & Accessories
June 13th, 2019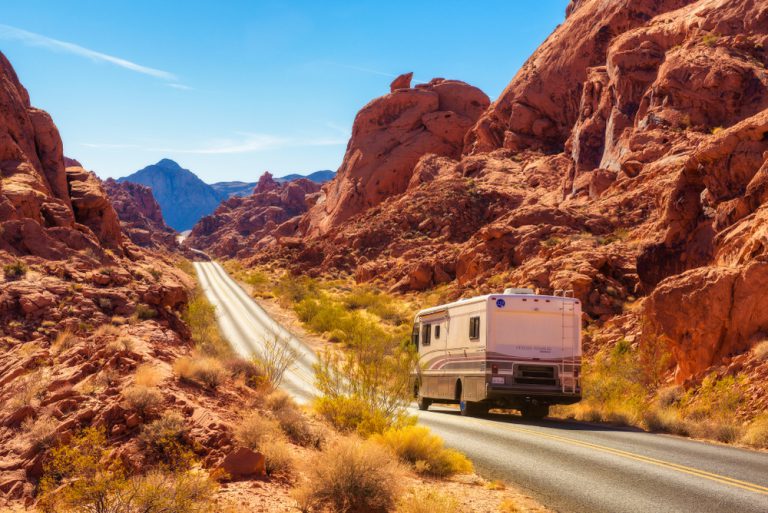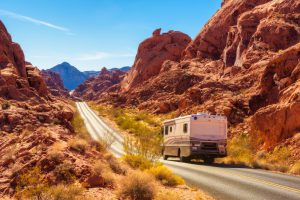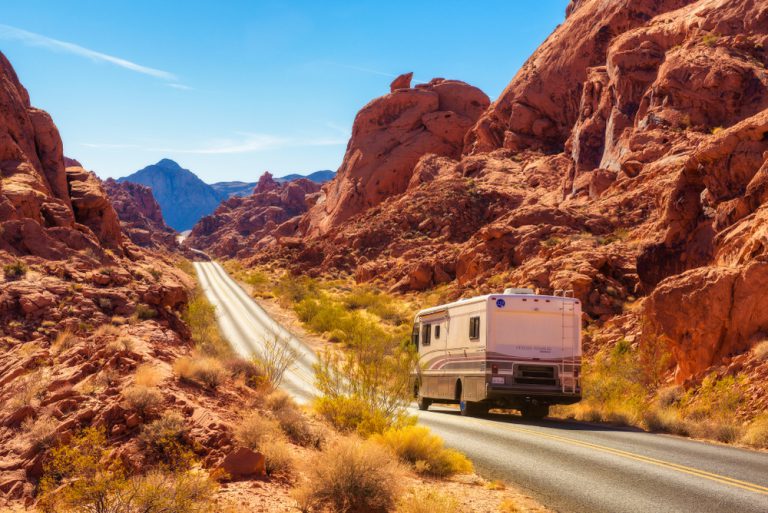 Although the official start of summer might not be until June 20, temperatures are definitely on the rise — and many travel plans are already well underway! These warm, sunny months mark some of the most popular for travelers of all stripes, including, of course, RVers.
Of course, that summer weather that makes traveling so alluring during June, July and August also makes for some extra considerations when it comes to your vacation, particularly among those going by motorhome or travel trailer. After all, chances are you upgraded from tent camping to the #RVlife specifically because of creature comforts like air conditioning… you definitely want to make sure those features are in proper, working order before you set out on the road!
Along with keeping your camper cool, collected, and in proper working order, taking on some pre-summer-trip maintenance can help ensure you enjoy every single second of your trip. I mean, who wants to take time away from their vacation to worry about fixing some sort of technical issue… or worse yet, shelling out for a visit to the RV mechanic?
While keeping up with a regular preventative maintenance schedule is important at every time of the year, certain RV features are particularly important during your summertime travels: specifically, we're talking about your air conditioning unit, fresh water tank, and generator. In this post, we'll give you some basic hints, tips, and tricks to help you keep all three of those systems ship-shape and ready for your summer adventures — and throw in a few bonus ideas to help you maintain your rig, too!
So, ready to get outside and enjoy summer while staying calm, cool, and well-hydrated? Read on to learn everything you need to know to tackle basic summer RV maintenance issues!
RV Air Conditioner
Let's start with the most important stuff: staying cool. Because when you're RVing in the dead of summer, there's simply no substitute for a killer AC system, which means it's time to ensure yours is in proper working order.
Which begs the question: when, exactly, was the last time you took a trip up onto your rig's roof to check out your RV AC unit? If it's been a while, it might be time to grab the ladder and hoist yourself up to have a look.
The specific steps you'll need to take to keep up with your rig's HVAC maintenance will depend on what type of unit you have. (For example, the instructions for a Dometic AC may be different than a Coleman, and it's ALWAYS a good idea to check out the owner's manual before you do anything suggested online.)
But in general, you'll want to ensure you've got nice, clean, new filters where they're necessary, and getting up top to ensure the plastic casing looks nice and solid is a good idea, too.
This is also a good time to run your hands around the seams surrounding the AC unit on the inside of your rig to ensure the seal is still water-tight and you haven't sprung any leaks. Water damage is one of the leading causes of serious RV maintenance and repair issues, so getting ahead of it is key to ensuring your RV enjoys a long, healthy life full of adventures.
If you're running into issues with your RV AC unit and are looking for troubleshooting help, check out this RVshare blog with tips and tricks for DIY AC maintenance. And if it's time to replace the unit entirely, don't despair! We've also written the Ultimate Guide to RV HVAC.
RV Generator
Here's the thing: even if your RV's HVAC system is in perfect running order, it won't do you a lick of good if you don't have a camping generator to run it — unless, of course, you're staying at a campground with shore power.
That said, half of the fun of summer camping is about getting off-grid to go boondocking. And even if you are planning on staying solely at developed campgrounds, it's always nice to have a failsafe.
As you may know, generators aren't cheap to repair or replace, so keeping the one on your rig in proper working order should be a high priority. The good news is, a little can go a long way when it comes to performing regular maintenance to extend your generator's life.
One of the most important things might sound familiar, because your doctor likely says the same thing: regular exercise! Although it may seem like refusing to run your generator would save up its life for later use, the opposite is, in fact, true. Generators perform better when they're run on a regular basis.
You'll also want to ensure your generator's oil levels are appropriate and change the oil as necessary, just like you would with a car. Also, check the air inlet system for any debris or gunk buildup, which could keep the unit from properly cooling — which is a major no-no.
RV Fresh Water Tank
So, what's the only thing that's even more important than keeping cool in the summertime?
That's right: keeping hydrated. And although it's likely (and a good idea) to bring along extra potable drinking water on your adventure, making sure your RV's water tank is in good working order is never a bad idea.
Before you set out for your trip, turn on the water pump and run the taps to ensure the pump is working. If it's not, it may be an electrical issue; see our RV water pump troubleshooting post for more information.
This is also a good time to ensure your tanks are nice and clean, so you'll feel good about using the water that comes out of your kitchen and bathroom sinks. Filling and flushing the tanks with a diluted bleach solution can disinfect them and kick any nasties that have been lingering out before you head out for your adventure.
Finally, if you'll be using your rig to take showers (or even just wash dishes), you'll also want to ensure your RV water heater is doing its thing. Along with just double-checking that it's working, you can also use this opportunity to flush out the tank entirely, which can clear it of calcified deposits and sediment that naturally builds up over the course of time.
More RV Essentials for Summer
With these steps taken care of, you're well on your way to enjoying a relaxing summer RV trip, free of worries — and ideally, free of sweat!
But there are a couple more tools we want you to have at your disposal when it comes to planning an epic summer adventure.
The first is a discount camping club — and we already know what you're thinking. "Good Sam, Escapees, RoverPass… there are so many of these things. How do I know that signing up for another one is worth it?"
Well, let's put it this way: at less than $50 per year, a Passport America membership can pay for itself in a single weekend. That's because it gets the holder 50% off their campsite accommodation fees at almost 1900 campgrounds across the nation — including locations in Mexico and Canada. Seriously, it's hard to think of a safer investment than that!
Along with a Passport America membership to ensure you find affordable campgrounds, you also need to be able to find an affordable rental vehicle. That's exactly where RVshare steps in! Because our fleet of well-maintained rental rigs are managed by trusted private owners and adventurers like you, they're often available for a fraction of the price you'd find if you went with the big guys. (After all, a private owner doesn't have to worry about footing the overhead costs of keeping the lights on at a dealership, which means they can afford to list their rigs on the cheap. It's a win-win!)
When you rent through RVshare, you get access to a whole, wide world of RV options that aren't readily available through traditional markets. For instance, if you've been dying to try out an Airstream or see what life is like in a tiny fold-out camper, you can do that on the peer-to-peer rental marketplace. It's a lot harder to find those kinds of vehicles for rent at one of the nationwide franchises!
Finally, keep in mind that all RVshare rentals are backed by A-rated insurance coverage for the entire duration of the rental period. That means you'll have absolutely nothing to worry about… except figuring out how to narrow down your list of destinations.
Happy summer, campers! Stay cool out there!
This post may contain affiliate links.