Refrigerator
September 16th, 2019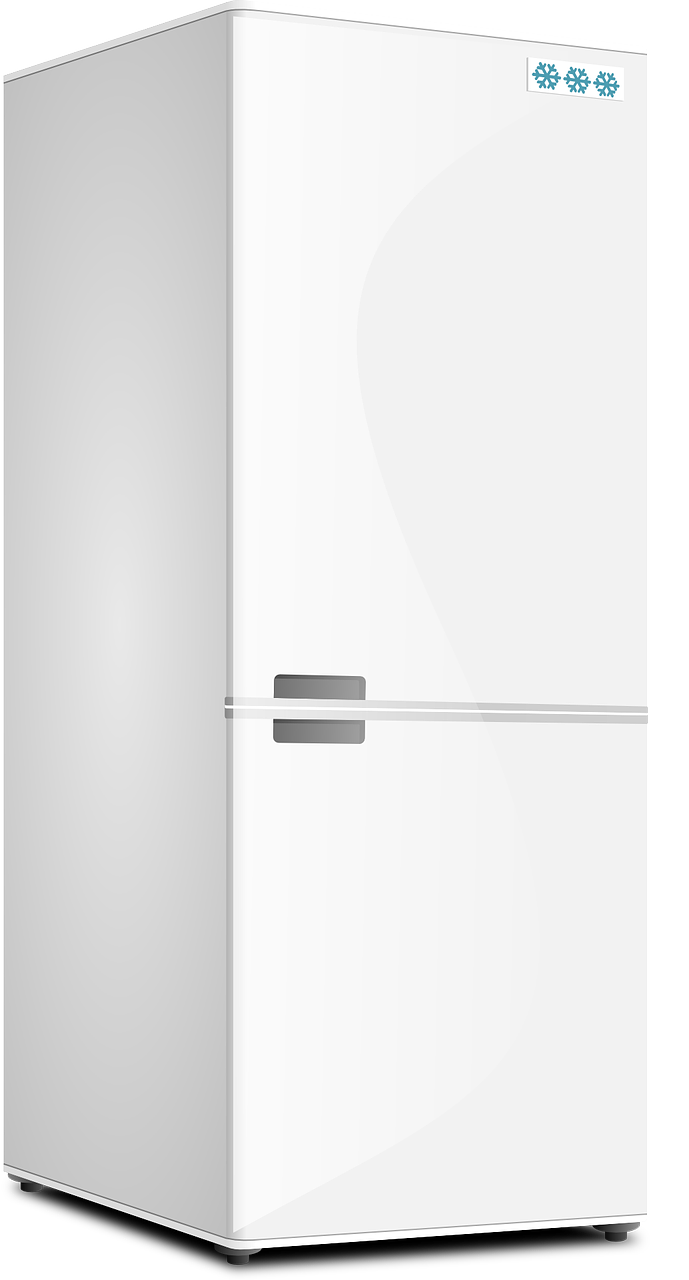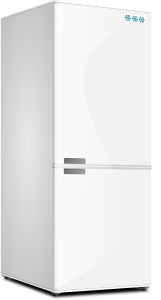 From pixabay
The convenience of preparing and storing your own food is often a major draw for RV enthusiasts, who plan to spend long stretches of time on the road or even short vacations in their camper. Luckily, RV fridges and RV freezers have kept pace with demand, improving in design and technology so that RV refrigeration is a no-brainer with plenty of options for your exact camper. 
Check out our tips for
RV Refrigerators
These days, you don't have to be stuck with a small RV refrigerator in your camper. Full-size units with RV fridge freezers are now common in high-end motorhomes where space is not an issue. Overall, these units are much smaller than the fridge you would find in your home, but they're much bigger than even the mini fridge at your hotel. 
Inside you'll find the standard RV refrigerators shelves, drawers and door panels full of shelving options. High-end units have RV refrigerator accessories such as ice makers, which are an added bonus. 
You'll find that the handles on most RV refrigerators are different than the ones at home, so they don't swing open in transit. Usually, you'll have to operate a lever when opening the doors. 
Cosmetic upgrades to these units are similar to those found in homes, with faux cabinet faces and stainless steel instead of your standard white or black fronts. Typically, sizes range from 6 to 12 cubic feet.
RV Refrigerator Operation
RV refrigerators operate much like your at-home unit, but with different power supplies and levels of efficiency. Most RV refrigerators operate on either propane, for when you're on the road, or electric when you're hooked up to a power source. Many units have automatic switches, which will change power sources when electric is available to conserve fuel. This keeps your RV refrigerator temperature optimal.
A common complaint with RV refrigerators is that they don't stay cool. Unlike household appliances, they are not as efficient. It's important not to open your RV freezer or RV fridge more often than necessary or for long periods of time as it can quickly zap the cold air and require time to cool down again.  
A simple upgrade you can make to your own RV refrigerator is to add a solar or battery-powered RV refrigerator fan to the inside of the unit. The fan circulates cool air to all parts of the unit more quickly, bringing the temperature down with it. 
RV Refrigerator Maintenance
RV refrigerator maintenance is an important factor in keeping your unit in full working order. Common problems arise with the RV refrigerator thermistor, a small wired piece inside the fridge food storage area, which detects the temperature and tells the unit to kick on or off. When these are out of whack, the RV refrigerator may run continuously and below your desired temperature, or it may not run enough, making the unit warm. 
Luckily, these parts are easily replaced and purchased online. 
A common and dangerous problem with RV refrigerators are RV refrigerator fires. The refrigerator and the engine are the most common culprits for these deadly blazes, which are known to quickly destroy motorhomes and their contents. 
Fridge fires are oftentimes the result of overheating or leaks from the unit where combustible fuel combines with heat. You can install heat sensors that will shut your unit off if it becomes dangerously hot, or automatic fire extinguisher systems. Some RV enthusiasts have used inverters to install a standard home fridge in their units to avoid the common problems of RV refrigerators all together. Be sure to read about your particular appliance and any potential recalls before purchasing or operating it. 
As always, be sure to travel with a fire extinguisher for worst case scenarios. 
This post may contain affiliate links.