Travel Inspiration
October 30th, 2019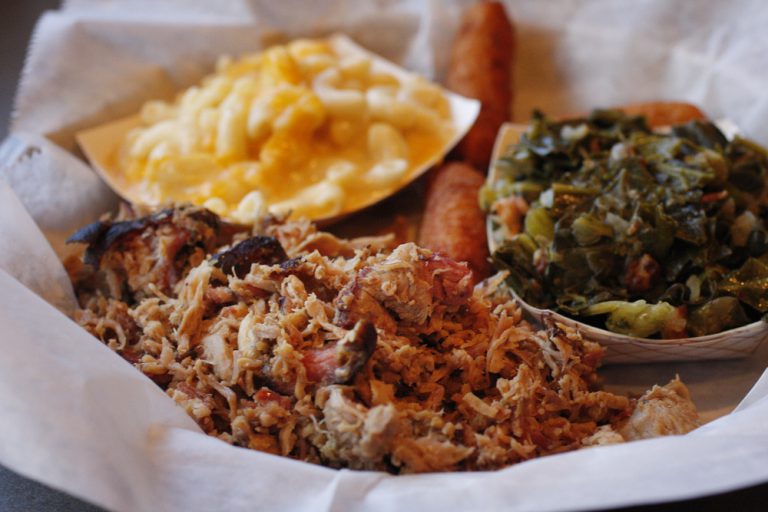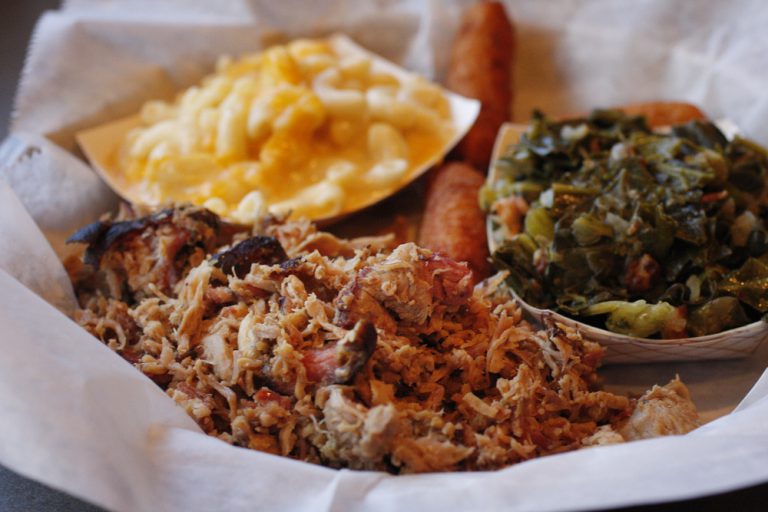 There are plenty of worthy reasons to go on a southern road trip. The warm, sunny days; the delicately strewn Spanish moss hanging off the majestic live oak trees, the seascapes and savannahs and swamps…
But let's be real: one of the most important reasons to visit the south (or ANY destination, for that matter) is all about filling your belly. And if you're looking to try some of the best comfort foods in the world, it's hard to beat the American south.
Southern food is so much more than collard greens and fried green tomatoes — though to be sure, those are worth your while, too. In this post, we'll walk you through some of the most popular southern foods to try and, more importantly, where to go to try them.
Best Soul Food
While we'll venture into specific destinations below, let's start with a delicious overlook first — an appetizer, if you will. (Or maybe it's just a mouthwatering glance at the menu!)
What are the southern foods that are most lusted after, and what makes them an important part of the history of the American south?
Traditional southern foods are characterized by the cultures that have called the landscape hope for so long — as well as the resources that are readily available. For example, in the Louisiana lowcountry, seafood is popular (since it's easily caught from the gulf), and it's spiced up into flavorful Creole dishes like jambalaya, which actually has its roots in West African cuisine.
But the more traditional foods associated with the south are milder, if more comforting: cornbread, greens, mashed potatoes, and beans, often served with a produce-laden dessert (like peach cobbler or pie).
There's a shocking amount of history behind these southern foods, and each dish has its own story. For instance, let's take one of the best-loved and most iconic southern foods there is; fried chicken. Interestingly enough, this dish actually originated in Scotland! Slaves in the American south had taken to frying food, and when Scottish immigrants arrived with their deep-fried chicken, the recipe stuck. Sweet tea, on the other hand, was a more manufactured delicacy: the oldest known recipe was printed in an 1879 issue of Housekeeping, and was written by Marion Cabell Tyree.
Some of the other popular southern foods include grits, succotash, country fried steak and ham, biscuits, sweet potatoes, and barbecue — but the variety really is endless and highly dependent on where, exactly, you are. In Appalachia, for instance, your dish might be seasoned with ramps, a type of wild onion. If you're in Florida, you're probably going to end your meal with key lime pie at least once.
Southern Food Road Trip
If reading about all these southern comfort foods is making you hungry, it's time to make a plan! Here are the top spots for some of the best soul and southern foods in the country — not to mention all the other fun these destinations have to offer.
1. Creole, coffee, and beignets in New Orleans
If you've never been to the Big Easy, you may wonder where its nickname comes from… but once you arrive and find yourself mesmerized by its unique combination of music, cuisine, and culture, you'll understand. For an authentic (but upscale) experience of Creole dishes, head to Restaurant August, where you can taste hand-crafted local favorites like squash blossoms and fried oysters — or for a more down-home dish served up in a quirky atmosphere, try Jacques-Imo's.
No matter where or what you end up eating, you absolutely cannot leave town before heading to Cafe du Monde for a plate of sugar-dusted beignets and a cup of chicory coffee. You'll thank us later. (Psst: you can even buy the beignet mix and coffee grounds to go!)
Click here to see RVshare rentals near New Orleans, Louisiana.
2. Fried green tomatoes and peach cobbler in Savannah
With its charming city squares and almost endless historical sites, Savannah is one of our most-mentioned destinations on the blog. And it won't disappoint foodies, either; one trip to The Olde Pink House Restaurant can easily sate all of your southern food cravings. Our pick: the pan seared jumbo lump crab cakes, which come with fried green tomatoes and remoulade sauce. That said, the mac & cheese jalapeno poppers look pretty good, too, not to mention the vidalia onion and sweet potato ravioli…
Click here to see RVshare rentals in Savannah, Georgia.
3. Barbecue in Memphis
While other Tennessee cities (*cough, Nashville, cough*) may be in vogue right now, if you're looking for killer barbecue, set your GPS to Memphis. Although there are plenty of authentic pits to choose from, Central BBQ is a favorite, featuring an array of inventive slow-smoked dishes that have been lauded by Zagat and Lonely Planet.
And while you're there, you'll also have the opportunity to visit the National Civil Rights Museum and Graceland — not to mention whiling the night away with music and spirits on Beale Street. Plus, the prices are a whole lot lower than they are over in Nash-vegas!
Click here to see RVshare rentals in Memphis, Tennessee.
Best Southern Road Trips
Don't sit there wondering, "What's the best southern restaurants near me?"
Head straight to the source!
4. Fried chicken in Charleston
Make no mistake about it, you can get fried chicken at just about any self-respecting southern joint — even if you're miles from the American south.
But the milk-battered, peanut-oil-fried version you'll find at Martha Lou's kitchen will have you dancing the Charleston in no time… not to mention the lima beans and okra stew you can get on the side.
And the good news is, if you get sick of heavy, fried foods during your stay in Charleston, you'll have plenty of other options to choose from. Widely considered one of the most happening food scenes in the country, you can't throw a stone in this seaside burg without hitting a must-try restaurant.
Click here to see RVshare rentals near Charleston, South Carolina.
5. Mahi mahi and key lime pie in Key West
Okay, okay, we get it. A fish dish may not be quite as indulgent as the average southern comfort food seeker might hope. But if you've yet to taste fresh-from-the-ocean mahi, this Floridian is here to tell you you haven't lived. (And don't be concerned when it's listed on the menu as "dolphin" — we promise you're not eating Flipper!)
Although you can find delicious seafood, not to mention out-of-this-world Cuban eats, across the state, if you're making the trek all the way down there, you may as well go the distance. Ocean Bar & Grill serves up a parmesan-encrusted version sided by butternut mash, and there's no better place to sample key lime pie than Kermit's Key West Lime Shoppe, where they specialize in it.
Click here to see RVshare rentals near Key West, Florida.
Ready for Your Own Deep South Road Trip?
Even if these dishes somehow don't have you inspired to head out on a deep south road trip, there are plenty of reasons besides food to see this section of the country. Some of the best southern road trips offer history and even hauntings to explore, not to mention the plain old beauty of seascapes, beaches, oak hammocks, and coastal forests.
In fact, the south is popular enough that we've written about the best southern road trip routes here on the blog before. Here's one of the best RVshare blog posts to check out if you're still on the fence:
And no matter where your adventures take you, don't forget that traveling in an RVshare vehicle is a great way to enjoy the most comfortable, reliable RV rentals at the lowest possible prices — not to mention engaging in the camping community in a hands-on way!
Our rigs are privately owned and come in every shape, size, and footprint imaginable… unlike the RVs you find at the big box stores, where you usually only get to pick between  Class A and Class C motorhomes. If you've been hankering to try out an Airstream, Casita, or sleeper van, we've got you covered — and our secure platform means all of your sensitive information is always safe.
Whether you're a southern belle or you'd rather spend your time in the quaint northeast, desert southwest, or rainy PNW, there's an RVshare vehicle waiting to take you on your next adventure. Click here to find yours!
This post may contain affiliate links.