The 5 Best RV Space Heaters You Need To Try!
RV Owners
Last updated on July 29th, 2022. Originally published on June 18th, 2020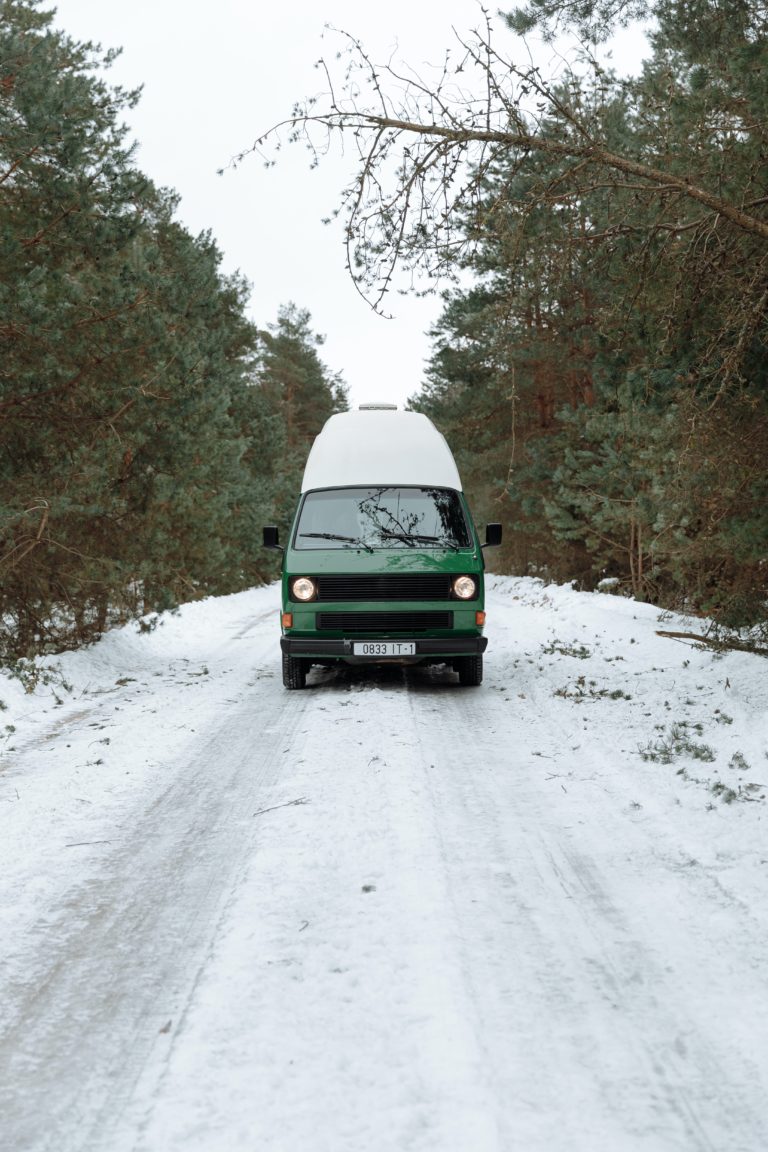 If you're camping in your RV during winter, or in the mountains where you may encounter cold weather, you'll want to consider a space heater as an extra heat source on your trip. After all, RVs don't necessarily have the best insulation, and it's possible parts of your motorhome will stay toasty warm from your furnace, but other areas may need a little extra heat. An RV space heater is small, portable, and can be plugged in exactly where you need the extra warmth. Let's take a look at some of the best space heaters for RVs, along with some safety tips, and frequently asked questions about having an electric heater for your RV.
The best 5 RV Space Heaters
There are several types of space heaters – here are a few of the best heaters for travel trailers and motor homes.
This Lasko ceramic heater runs really quietly, with high heat, low heat, and fan only settings to warm up your RV. The heater also comes with an adjustable thermostat and 11 different temperature settings. It's small enough that you could easily take it to work or your own room at home when you're not using it on the road. It also has built-in safety features including overheat protection and a cool-touch exterior.
Price: $56.69
This propane-powered heater can heat up to 290 sq feet, making it a great secondary heat source. It operates on low-pressure gas and it can be used either as a portable unit or can be wall-mounted. It has a safety shut-off valve to prevent accidental fuel discharge, and it won't drain your battery while you're camping.
Price: $594.26
This oscillating tower heater has two quiet settings including a high heat and a low heat setting along with an auto setting. The adjustable thermostat has a digital temperature display so you can choose exactly how warm you want it. It comes with a remote control and built-in timer, and you can program the heater as well. Built-in safety features include overheating protection and a cool-touch exterior.
Price: $62.88
This propane heater can be used indoors or out. Inside, it can heat spaces of up to 225 sq feet and is nearly 100% efficient. It features an auto shut-off if it's tipped over, if the pilot light goes out, or if it detects low oxygen levels. Be aware that if you're operating this heater over 7,000 feet above sea level it may shut off.
Price: $69.97
This compact little heater is perfect for smaller travel trailers or pop-ups, or even for a tent. It's just over five pounds, making it easy to carry. It has an anti-freeze setting and a built-in thermostat and promises to be whisper quiet.
Price: $82.95
RV Space Heater Types
You can choose either a gas or electric space heater for your motorhome. Here are the pros and cons of each:
Gas Heaters
Gas heaters are more efficient and tend to be cheaper than electric space heaters. They run off of propane, which means you'll have to keep track of your propane supply and allot extra room for those fuel canisters. They aren't as reliable at 7,000 feet above sea level or higher, so if you're camping in the mountains, you'll want to take that into consideration. However, if you're camping off-grid or want to conserve electricity, they are a good option.
Electric Heaters
Electric heaters may be the best space heater for your RV in some cases. You don't need to worry about toting along propane, and at higher elevations they work better. You do want to pay attention to where you plug in your electric heater, and be sure your outlet can handle it without overloading. If you're going to use an electric space heater for your RV, it's a good idea to have your outlets, breakers, and wiring in your motorhome checked out to make sure they can handle a space heater. A qualified electrician can help you with this and with any adjustments you need to make.
Ceramic Fan-Forced Heaters are one of the most popular electric space heaters. They are safe around children and pets because the outside stays cool even while they give off heat. Some come with oscillation options, to disperse heat around the room, or with timers and even remote controls. Some also come with temperature controls, so you can set your heat to a specific temperature instead of just turning the heater on and off.
RV Space Heater Safety
According to the National Fire Protection Association, always follow these safety tips when you purchase and run your space heater.
Purchase a heater with the seal of a qualified testing laboratory
Keep the heater at least 3 feet away from anything that can burn, including people
Choose a heater with a thermostat and overheat protection
Place the heater on a solid, flat surface
Make sure your heater has an auto shut-off to turn the heater off if it tips over
Keep space heaters out of the way of foot traffic
Never block an exit
Keep children away from the space heater
Plug the heater directly into the wall outlet. Never use an extension cord
Space heaters should be turned off and unplugged when you leave the room or go to bed
RV Space Heater FAQs
How do I choose the RV space heater that's the right size for me?
Many space heaters for RVs tell you how much space they will heat right in their instructions. It's also helpful to read the review for a product you're interested in to see what other people have to say about it. Searching for your "heater model + reviews" can give you loads of useful information on what people liked and didn't like about each model.
What should I consider when buying a motorhome space heater?
There are a few factors you'll want to consider when you're purchasing a space heater for your RV. First, think of the size of your motorhome. You'll need a much more powerful heater for a bigger RV unless you're hoping to just warm one small area of it.
You'll want an efficient space heater. Space heaters with adjustable thermostats and temperature settings allow you to save energy by not running them at full capacity all the time. Timers and interval settings also allow you to control the energy your heater is using.
If you're going to be taking your space heater back and forth from your RV to a bedroom or office, you'll want one that is lightweight and easy to move.
Also, be sure to check the safety features of your space heater. You'll want one that shuts off automatically when it falls over or overheats, and you'll want one with a cool-touch exterior, especially if you're traveling with pets or children.
Looking for more tips and tricks for your next RV excursion or purchase? Check out this article: How to RV in The Winter Without Freezing to Death!