Travel Inspiration
Last updated on November 27th, 2022. Originally published on June 17th, 2017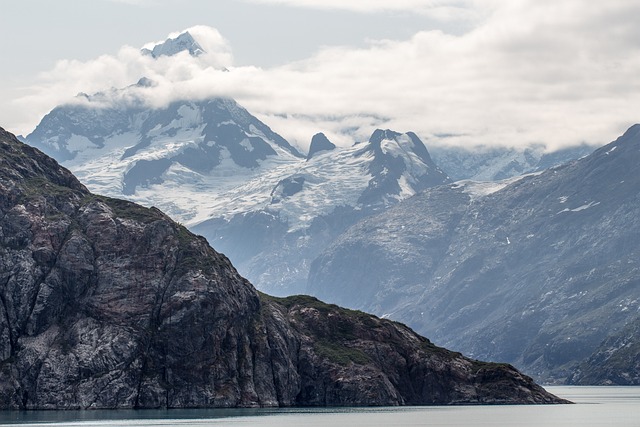 What with all the recent "reality" TV shows centered around life in the 49th state, you may as well think Alaska is on a different planet.
But although day-to-day routines that far north might be a little bit different — and, yes, the seasons might be extreme — it's not all dry cabins and attack moose.
Whether you're into outdoor adventures, indigenous art and history, or simply taking in some of the most gorgeous landscape views you'll ever get the chance to experience, Alaska has so much to offer the curious traveler… and with RV camping, it's totally within reach.
Of course, traveling to America's "last frontier" does take a little bit of trip planning. When your destination is a place where the sun might not rise for weeks at a time, you can't just pack up and leave on a whim.
But if you put in a bit of time and effort to prepare yourself for the journey, your RV trip to Alaska may well be the camping trip you remember best for years to come.
In this post, we'll give you some tips and tricks for getting there safely — and point out the top 10 Alaskan destinations you won't want to miss.
RV Rental Alaska Highway
Although there are a few different options for reaching Alaska in a road vehicle, including driving part of the way and utilizing the extensive state ferry system, the main way into and out of the state is the aptly-named Alaska Highway. This 1,390-mile road technically begins in Dawson Creek, British Columbia, but many American campers will start their journey just south of the border in Seattle.
Driving the length of the Alaska Highway used to be a much more potentially treacherous undertaking than it is today, since the entire length has been paved over. But that doesn't mean it's an ordinary drive.
For one thing, when it comes to your trip itinerary, timing is critical.
After all, you're headed about as far north as it's possible to go by land — which means that during several months out of the year, the road will be snow blocked and impassable. The earliest safe date to start your journey to Alaska is generally considered to be May 15th, but it's wise to keep an eye on The Milepost for up-to-date highway and weather data.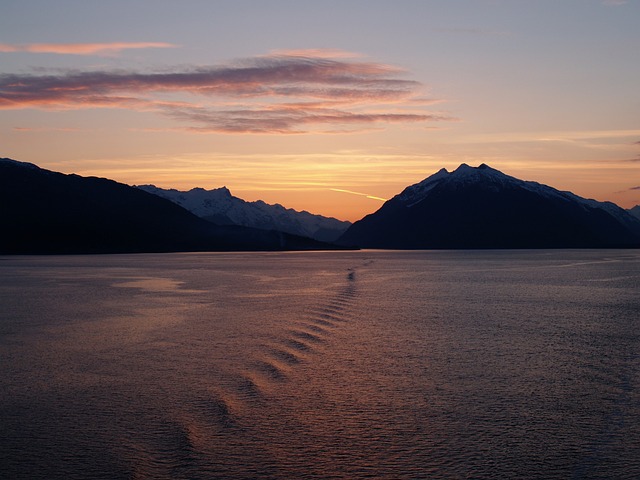 RV Rental Seattle to Alaska
For American campers with slow and steady sightseeing in mind, the best RV route to Alaska is to start in Seattle and travel north through British Columbia and the Yukon Territory along the Alaska Highway. But when we say "slow and steady," we mean it: Google Maps estimates this journey as a 42-hour drive, and that's in a car going full speed without any adverse conditions.
Plus, the whole point of this epic trip is to enjoy it, right? You're likely going to want to pull over simply to take it all in at a number of points along your journey.
If you're planning on road-tripping up from the lower 48 to Alaska, you should give yourself a whole season — or even longer — to make the trip. Not only is the journey itself epic, but then you have the whole state to explore once you've finished it… not to mention the road trip back home! For many campers, this means traveling between May and September, or even taking a full year so as to experience the Alaskan winter (including the northern lights!). Of course, it's critical to ensure that your RV is fully winterized and insulated if you're planning on staying there through the coldest months of the year — and, in fact, you may even want to store your rig and seek other, sturdier accommodations.
If you don't have that much time, not to mention money, to spend on this trip, you could also consider flying into the state and renting an RV once you arrive. In this case, you might seek motorhome rentals out of Anchorage or Fairbanks, two of the state's largest cities. You can also find RV rentals in some of the smaller cities close to these metropoles, like Wasilla.
Whether you're looking for a compact RV rental, a larger rig for your family, or a luxury RV for your Alaskan holiday, you might be surprised to find out how many options you have — particularly if you also search the peer-to-peer market. RVing is a very popular way to experience the wilderness of this far-flung state, so your perfect rig may be available despite the lack of population density and total number of rental dealerships.
RV Rental Vacations to Alaska
Now that you've got some basic information about your Alaskan trip, here are some destinations not to miss once you get there!
1. Denali National Park
Aside from the park's epic namesake peak, which you may also know as Mount McKinley, Denali National Park offers an incredible opportunity to see the northern lights in winter — not to mention pretty much every kind of outdoor sporting adventure you can imagine.
2. Haines
The self-proclaimed adventure capitol of Alaska, Haines offers everything from fishing to art gallery browsing. And since it's located in the state's southeastern panhandle, it doesn't even require the full journey into the interior.
3. Chicken
Yes, this is a real town that's really called Chicken. And since it's situated just a few miles over the border from the Yukon along the famous Top of the World Highway, it makes for a convenient stop early on in your journey.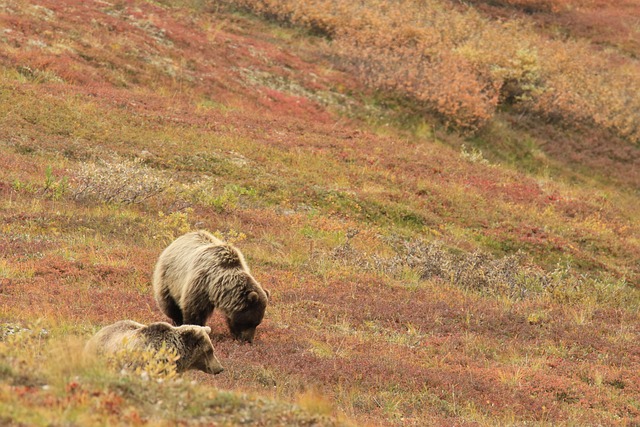 4. Kenai Peninsula
Known to some as Alaska's playground, this picture-perfect section of the state shouldn't be missed — whether you plan to take on its rivers, mountains, and lakes in person or simply to sit back in your rig and take it all in through the window.
5. Homer
The very last city accessible via the paved American highway system, Homer is situated on the shore of Kachemak Bay on the southwest side of the Kenai Peninsula. Its citizens affectionately call it the "end of the road," and you'll likely run into more than a few of these friendly faces at the famous Salty Dawg Saloon.
6. Fairbanks
Deep in Alaska's heart, this interior city has every urban staple you could hope for, from ethnic cuisines to nightlife — all in the shadow of the stunning Alaska Mountain Range, including the epic Denali.
7. North Pole
No, it's not the actual North Pole, but it might just be close enough. Even Santa seems to think so, as you'll discover during a trip to his year-round Alaskan residence. A few miles southeast of Fairbanks proper, this town is worth a quick visit just to say you've been there.
8. Anchorage
For a break from all the wilderness adventures, don't miss Alaska's largest city, which is known for a host of cultural sites and exhibits including the Alaska Native Heritage Center.
9. Valdez
From whale watching to salmon and halibut fishing, Valdez is not to be missed if taking on Alaska's waterways is on your itinerary.
10. Kluane National Park and Reserve
This huge National Park and Reserve extends miles into the Yukon, but it's also accessible from the Alaska side of the border. No matter where your point of entry, you can watch for bald eagles or take on some of the most easily accessible — but still totally incredible — glaciers in the area.
Alaska RV Rental Cost
Obviously, an RV trip to Alaska isn't going to be cheap, especially if you're planning to take a rental vehicle.
But there are ways to minimize your spending if you plan it right.
To find an economy RV rental in Alaska, your best bet is either to rent on-site in the state, or perhaps to look for specials and deals for one-way rentals. That way, you'll minimize the number of miles you drive, which will cut down on both fuel costs and time to help you save money. You can also compare prices across the various rental RVs available no matter where you're starting from.
But don't cut too many corners — this is Alaska, after all! It's worth saving up for.
Because even if you spend a lot of money, a once-in-a-lifetime trip like this one is bound to be worth it.