7 Steps to Customizing a Vintage RV to Fit Your Style
How Tos & Tips
June 3rd, 2015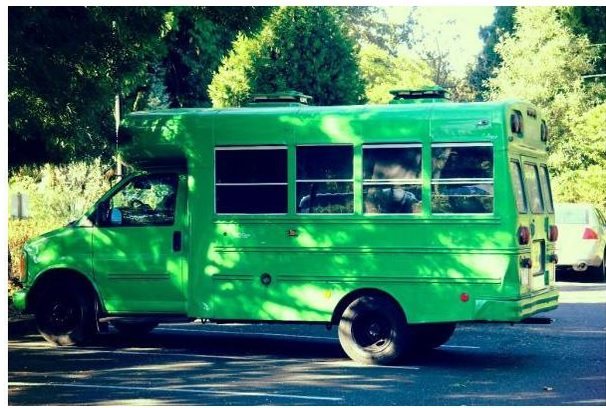 Have you always wanted to customize an vintage RV based on your personal style? Well, it's easier than you may have imagined. All you need is some great ideas, a design, and a set of tools. Oh…and you may also need professional help for certain steps.
Here is a step-by-step guide to converting a vintage Short Bus into the RV of your dreams
Step 1: Find that Bus
Search for old short buses such as the 1959 Chevrolet Viking Short Bus. You can find them on sites like Craigslist or eBay. Word of mouth is also a good option for finding such vintage vehicles. Before buying, do some research on the book value to get an idea of how you should negotiate with the buyer. Once you have got purchased the vintage bus, consider yourself lucky because half your job is done.
Step 2: Empty that Bus
Get a body shop company to remove the interior for you including the frame and seats (alternately, do this step yourself). If you remove everything and start with a clean slate this will give you more control to design the interior the way you want.
Step 3: Design that Bus
Create a design or hire an architect to make a design based on your preferences. Go over the design many times until you are completely satisfied.
Step 4: Outfit that Bus
Implement your design by yourself or with the help of professionals such as plumbers and electricians. Alternately, you can outsource the entire task to an automotive builder who specializes in creating custom vehicles. It is a good idea to have a timeline and check the progress from time to time. This timetable will avoid unnecessary and undue delays.
Step 5: Furnish that Bus
When the interior is ready, shop for appropriate furniture and accessories. Many people like to have a theme for their RV, and if you do too, then make sure your furniture reflects this chosen theme. Ideally, look for sofas, beds, faucets, curtains, lampshades, bulbs, sinks and fans that will feel comfortable during your road trips.
Step 6: Paint that Bus
Paint the outside of your short bus if you like. Some people like to retain the old peeled paint as it adds to the idea of a vintage vehicle. Either way, it's your preference and if you decide to paint, choose a color that goes well with your theme.
Step 7: Move that Bus
Lastly, check the mechanics of the RV and make any repairs needed to the engine to get it in good working condition. Take a test drive to check if everything is fine.
That's it! You now have your own RV that reflects you in every way. The best part is you have what you want at a fraction of the cost of buying a new RV, not to mention the personal satisfaction of creating something for you.
Thanks for reading and don't forget to comment below!